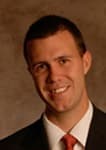 A new study of the cost of the death penalty in Colorado revealed that capital proceedings require six times more days in court and take much longer to resolve than life-without-parole (LWOP) cases. The study, published in the University of Denver Criminal Law Review, found that LWOP cases required an average of 24.5 days of in-court time, while the death-penalty cases required 147.6 days. The authors noted that selecting a jury in an LWOP case takes about a day and a half; in a capital case, jury selection averages 26 days. In measuring the comparative time it takes to go from charging a defendant to final sentencing, the study found that LWOP cases took an average of 526 days to complete; death cases took almost 4 calendar years longer—1,902 days. The study found that even when a death-penalty case ends in a plea agreement and a life sentence, the process takes a year and a half longer than an LWOP case with a trial. The authors, Justin Marceau (pictured) and Hollis Whitson, could find no evidence of deterrence from the state's death penalty and thus concluded, "Our findings are unequivocal: Colorado's death penalty imposes tremendous costs on taxpayers and its benefits are, at best, speculative, and more likely, illusory."
Justin F. Marceau is an Associate Professor at the University of Denver, Sturm College of Law. Hollis A. Whitson is a lawyer in Denver, Colorado.
(J. Marceau and H. Whitson, "The Cost of Colorado's Death Penalty," 3 Univ. of Denver Criminal Law Review 145 (2013); DPIC posted Sept. 4, 2013). See Costs and Studies on the death penalty.