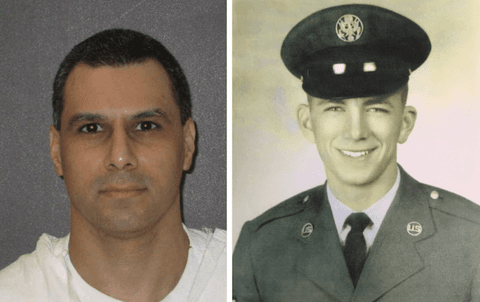 Courts in Texas and Florida have granted stays of execution to two men who faced imminent execution despite serious questions as to their involvement in the murders for which they were sentenced to death. On October 22, 2019, the Texas Court of Criminal Appeals (CCA) stayed the execution of Ruben Gutierrez (pictured, left), which had been scheduled for October 30. The following day, the U.S. District Court for the Middle District of Florida granted a stay of execution to James Dailey (pictured, right), whose execution had been set for November 7. Both stays were issued on procedural grounds but may provide an opportunity for judicial consideration of significant issues of innocence or degree of guilt in their cases.
Ruben Gutierrez was sentenced to death for the murder of an elderly Brownsville, Texas woman in 1988 during the commission of a robbery. Gutierrez has been seeking DNA testing to support his claim that, while he was present during the robbery of Escolastica Harrison, he did not kill her. DNA evidence from fingernail scrapings, a hair held in the victim's hand, and blood stains has been preserved, but it has never been tested. Gutierrez says testing could prove that the murder was committed by one of his co-defendants, not by him. Although he could still be eligible for the death penalty under Texas's "law of parties"—which holds a participant in a felony criminally responsible for the acts of others, even if he did not intend those acts to occur—Gutierrez argues that the fact that he is not the killer could have made the difference between life and death in the jury's sentencing decision.
Gutierrez's filing seeking DNA testing is currently pending before the CCA. However, the stay was issued on unrelated technical grounds as a result of the state's failure to follow mandated procedural steps in issuing and serving his death warrant. In Gutierrez's case, the county court issued two execution warrants with conflicting times of execution, failed to affix the proper seal establishing the authenticity of the warrant, and failed to serve the warrant on Gutierrez's lawyers in the time frame required by Texas law. In his stay application, Gutierrez's lawyers wrote, "This is about whether the State of Texas may carry out the most solemn and irrevocable act of government without compliance with the statutes that alone authorize the government to take such an act." The court stayed the execution indefinitely, "pending further order by this Court."
In Florida, a federal district court granted a limited stay of execution to James Dailey to provide his new federal habeas lawyers ninety days to prepare filings challenging his conviction and death sentence. Shortly after his execution date was set, Dailey's former appellate lawyers had to withdraw from his case because of a conflict of interest. The federal court appointed new lawyers to represent him on October 1. His new counsel advised the court that federal law granted them at least 90 days to meaningfully review his case and prepare and file appropriate pleadings. They further argued that it would be impossible to do this in the constricted time frame created by his November 7 execution date. U.S. District Judge William F. Jung issued a 90-day stay from the date of counsel's appointment, writing, "it is in the interests of a just and fair system for Mr. Dailey's new counsel to have the statutory grant of time to review and present habeas issues to this Court. Mr. Dailey has been on death row since 1987. Staying his execution for 53 days to ensure that Dailey's right to counsel is meaningful is scant prejudice to Respondents."
Dailey maintains his innocence in the 1985 murder of Shelley Boggio. He was convicted on the basis of informant testimony that has been discredited. Dailey's co-defendant, Jack Pearcy, has admitted on at least four occasions that he alone killed Boggio. In response to the stay, Dailey's attorney Carol Wright wrote, "We are grateful that the U.S. District Court for the Middle District has granted a stay to allow Mr. Dailey's newly appointed federal counsel time to present his new and substantial claims of innocence, so that they may finally be heard on the merits. We urge the Attorney General and Governor DeSantis not to appeal or otherwise oppose this limited stay in order to allow Mr. Dailey's case to proceed under the timeline directed by the Court."
Gutierrez's case is the second time since 2017 that the CCA has halted an execution because of the state's failure to comply with state law in issuing a death warrant. In February of 2017, the court granted a stay of execution to Tilon Carter when county officials failed to timely serve his death warrant upon the Texas Office of Capital and Forensic Writs.
More executions have been stayed in Texas in 2019 than have been carried out so far. Eight executions have been stayed, including Gutierrez's, while seven prisoners have been executed. Dailey's stay is the first in Florida this year, and it is still subject to appeal by the state. Florida has executed two people in 2019. Dailey's stay will be in effect through December 30, at which point the state may seek a new execution date.
Sources
Jolie McCullough, Clerical con­cern prompts the Texas Court of Criminal Appeals to halt Ruben Gutierrez's exe­cu­tion, The Texas Tribune, October 22, 2019; Judge Delays Execution Of Convicted Pinellas Killer James Dailey, News Service of Florida, October 23, 2019; Dan Sullivan, Federal judge grants James Dailey tem­po­rary stay of exe­cu­tion, Tampa Bay Times, October 23, 2019; Press Release, Statement of Attorney for James Dailey in response to the U.S. District Court for the Middle District of Florida's Grant of a Stay of Execution until December 30, 2019, October 23, 2019.
Read the stay order in the case of Ruben Gutierrez. Read the stay order in the case of James Dailey.
Representation
Jan 25, 2023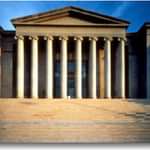 Alabama Court Removes Key Appeal Protection for Death Sentenced Defendants
Upcoming Executions
Jan 24, 2023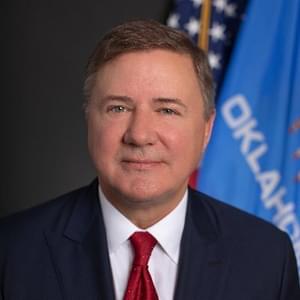 Oklahoma Court Grants Attorney General's Motion to Slow State's Execution Spree