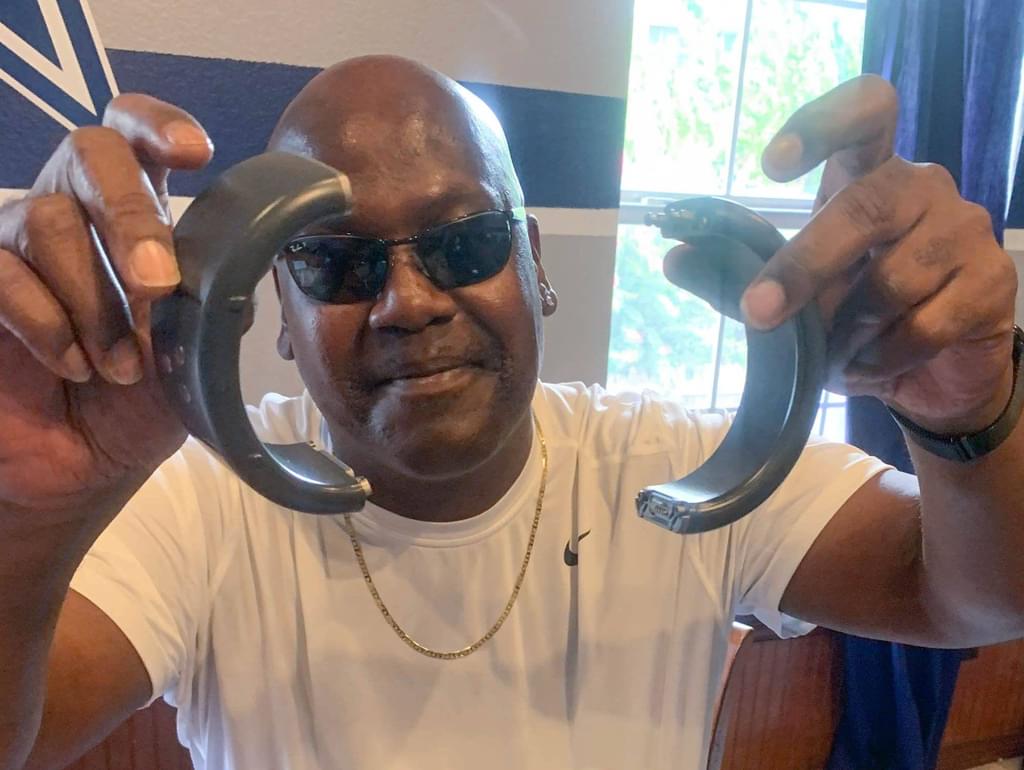 After six trials marred by prosecutorial misconduct and racial prejudice, drawing a scathing rebuke from the U.S. Supreme Court, former Mississippi death-row prisoner Curtis Flowers (pictured with the ankle monitor that had kept him under house arrest) has been exonerated.
On September 4, 2020, nearly 23 years after he was first questionably convicted of a quadruple murder in Winona, Mississippi, the Mississippi Attorney General's office dropped all charges against Flowers and a Montgomery County trial judge dismissed his indictment with prejudice. The ruling means that local Mississippi prosecutors may never try Flowers a seventh time for the murders.
"Today, I am finally free from the injustice that left me locked in a box for nearly 23 years," Flowers said in a statement. "I've been asked if I ever thought this day would come. … With a family that never gave up on me and with them by my side, I knew it would."
Flowers is the fifth person sentenced to death in Mississippi to have been exonerated since 1973 and the 171st death-row exoneration nationwide that DPIC has documented during that period.
Flowers, who is African American, was tried for capital murder six times by the same white prosecutor, Fifth Circuit Court District Attorney Doug Evans. Four of the trials resulted in convictions and death sentences imposed by all-white or nearly all-white juries. Each conviction was overturned for prosecutorial misconduct. The two other trials ended in hung juries, with every white juror voting to convict and every Black juror voting to acquit. The only direct evidence of guilt came from a jailhouse informant who claimed that Flowers had confessed to the murders. In a taped interview with the American Public Media podcast In the Dark, that witness admitted to having fabricated the confession.
In June 2019, the U.S. Supreme Court vacated Flowers' conviction in his sixth trial, holding that Evans had unconstitutionally removed Black prospective jurors from serving in the case because of their race. Justice Brett Kavanaugh wrote that Evans' "relentless, determined effort to rid the jury of black individuals strongly suggests that the State wanted to try Flowers before a jury with as few black jurors as possible, and ideally before an all-white jury." An APM investigation of discretionary jury strikes by Fifth Circuit prosecutors during Evans' tenure found that the office excluded African Americans at nearly 4.5 times the rate at which they struck white jurors.
Following the Supreme Court's decision, Evans indicated that he intended to try Flowers a seventh time. Two civil rights firms filed a class action suit against Evans in November 2019 seeking an injunction to bar his office from discriminatorily excluding black jurors from jury service because of their race. On December 16, 2019, the trial court released Flowers on bail while Evans decided whether to pursue another trial. In January 2020, claiming "confiden[ce] in both the investigation and the jury verdicts," Evans voluntarily withdrew from the case, turning it over to newly elected Attorney General Lynn Fitch.
In a three-page motion filed September 4, Fitch asked that the charges against Flowers be dismissed. "As the evidence stands today," she wrote, "there is no key prosecution witness that incriminates Mr. Flowers who is alive and available and has not had multiple, conflicting statements in the record." Fitch noted that "the only witness who offered direct evidence of guilt recanted his prior testimony, admitting that he was lying when he said Mr. Flowers made a jailhouse confession to the murders." In addition, the motion pointed out that "another witness who testified against Mr. Flowers … was later convicted of multiple counts of federal income tax fraud," other evidence pointed to "alternative suspects with violent criminal histories," and still other "possible exculpatory evidence" existed that had not previously been presented.
Fitch moved to dismiss the indictment with prejudice, saying "based on the totality of circumstances, it is in the interest of justice that the State will not seek an unprecedented seventh trial of Mr. Flowers."
In a half-page order issued the same day, Judge Joseph Loper dismissed the charges. "[I]n light of all the facts and circumstances relating to this case and the record developed in it," he wrote, "the interests of justice require that the State's motion to dismiss this case with prejudice be GRANTED."
Rob McDuff, a lawyer from the Mississippi Center for Justice on Flowers' defense team said "This prosecution was flawed from the beginning and was tainted throughout by racial discrimination. It should never have occurred and lasted far too long, but we are glad it is finally over."
Tucker Carrington, who has represented Flowers on behalf of the Mississippi Innocence Project, praised the Attorney General's action. "Once Attorney General Fitch was given responsibility for this case, her office did the right thing by conducting a thorough review of the evidence, including the significant evidence of innocence, correctly concluding that this case should come to an end," he said.
Flowers learned of the ruling in a phone call with his lawyers, during which he received a code from law enforcement to unlock the ankle bracelet that had confined him to house arrest. More than two decades after having first been wrongfully convicted and sentenced to death, he was finally free.
Sources
Parker Yesko, It's Over. Charges against Curtis Flowers are dropped, APM Reports, September 4, 2020; Emily Wagster Pettus and Jeff Amy, No 7th tri­al for Mississippi man freed from prison in 2019, Associated Press, September 4, 2020; Alissa Zhu, ​'Finally free': Mississippi AG drops case against Curtis Flowers, tried 6 times for the same crime, Mississippi Clarion Ledger, September 4, 2020; Nicholas Bogel-Burroughs, After 6 Murder Trials and Nearly 24 Years, Charges Dropped Against Curtis Flowers, New York Times, September 4, 2020; Robert Barnes, Charges dropped against man who was pros­e­cut­ed six times for mur­der, Washington Post, September 4, 2020; Jordan S. Rubin, Curtis Flowers Charges Dropped, Avoiding Seventh Murder Trial, Bloomberg Law, September 4, 2020
Read the Mississippi Attorney General's Motion to Dismiss the charges against Curtis Flowers and the tri­al court's order grant­i­ng the motion. See also the news release from defense coun­sel and the state­ments by coun­sel, Curtis Flowers, and the Flowers fam­i­ly. Photo by Curtis Flowers' family.
Juveniles
Jun 06, 2023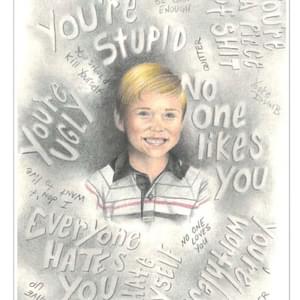 Jurors Who Sentenced Michael Tisius to Death Express Regret