Capital cases are on hold in Florida and Delaware as their state courts consider the impact of the recent U.S. Supreme Court ruling in Hurst v. Florida. The Hurst decision ruled that Florida's sentencing procedure was unconstitutional because a judge, rather than a jury, determined the aggravating factors that made a case eligible for a death sentence. The Florida Supreme Court has already delayed one Florida execution to decide whether, and to what extent, the ruling should be applied retroactively. It's decision is expected to affect the cases of more than 300 prisoners on Florida's death row. At the same time, in the absence of a lawful mechanism to conduct capital trials, Florida trial judges are delaying new trials or removing the death penalty from the case. In Delaware, one of only two states besides Florida that doesn't require a unanimous jury to impose a death sentence, Superior Court Judge Paul Wallace has asked the Delaware Supreme Court to rule on whether Hurst affects death penalty cases in that state. In requesting review by the Supreme Court, Wallace cautioned that "Delaware's capital cases must proceed only under sentencing procedures that comport with federal and state constitutional requirements for the determination of a potential sentence of death." More than two dozen capital trials - including four that are scheduled to begin in the next several months - could be put on hold if the Delaware Supreme Court agrees to take up the issue. The Florida Supreme Court stayed the February 11 execution of Cary Michael Lambrix while it decides how the decision will affect those already on death row. Meanwhile, the Florida House Criminal Justice Committee approved a measure to narrowly address the problems found in Hurst by requiring a unanimous agreement of the jury on at least one aggravating factor while the Senate is considering legislation to require unanimous jury agreement on both aggravating cirumstances and the recommendation of death.
(S. Bousquet, "Florida Supreme Court blocks execution of death row inmate Michael Lambrix," Tampa Bay Times, February 2, 2016; J. Burlew, "Florida's death penalty in legal spotlight," Tallahassee Democrat, February 1, 2016; J. Reyes and S. Spencer, "Delaware Supreme Court asked to weigh death penalty," The News Journal, January 26, 2016; L. Morel & C. Wright, "Pinellas judge rejects death penalty request after Supreme Court ruling," Tampa Bay Times, January 25, 2016.) See U.S. Supreme Court and Sentencing.
Arbitrariness
Sep 13, 2023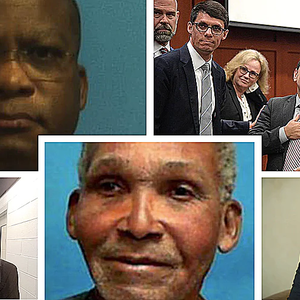 When Jurors Do Not Agree, Should a Death Sentence Be Imposed?