Prosecutors in Maryland, New Jersey, and Delaware have all chosen to seek life sentences in three high-profile murder cases. Among other concerns, they noted their wish to bring comfort to victims' families and to secure the public's longterm safety. The prosecutors expressed confidence that not seeking the death penalty was the right choice in these cases.

Maryland prosecutors announced that they will not seek the death penalty for sniper John Allen Muhammad, who will go on trial in May. Muhammad is charged with killing six people in Maryland. Montgomery County State's Attorney Douglas Gansler said that he will seek a life sentence for Muhammad, noting: "We wanted to make sure the person who alledgedly committed these crimes never roams our streets again. Secondly, we wanted to provide an opportunity for the victims in this case to have their day in court," Gansler said. Nelson Rivera, whose wife was a sniper victim, said he understood the state's reasoning for not seeking the death penalty. He stated, "It's something that won't return anything to us, but justice is going to be served. I'm satisfied by the way the state of Maryland has handled this." Montgomery County Sheriff Raymond M. Kight said that the state's decision would also decrease his department's expenses during the trial. Muhammad was sentenced to death in Virginia for related crimes. (Washington Post, March 3, 2006).

On March 2 in New Jersey, nurse Charles Cullen received 11 consecutive life sentences for killing as many as 29 intensive-case patients with fatal injections. The life sentences are the result of a 2004 plea agreement Cullen made with New Jersey and Pennsylvania prosecutors. In the agreement, Cullen offered to provide information about his crimes and the names of his victims in exchange for the states' agreeing not to seek the death penalty. Many of the victims' family members spoke at Cullen's sentencing. David Agoada, whose mother Cullen tried to kill, said, "You can still do something good in your life. Tell us, how did you do this? How did you kill all these people?" (New York Times, March 3, 2006 and Press Release from the New Jersey Office of the Attorney General, May 19, 2004).

On the same day as Cullen's sentencing, Thomas Capano of Delaware was sentenced to life in prison for murdering his mistress more than a decade ago, a crime that drew national attention because Capano was a wealthy lawyer and political powerbroker. After the Delaware Supreme Court overturned Capano's original death sentence last month and ruled that the process used to arrive at it was unconstitutional, the state Attorney General's Office decided not to seek a new sentencing hearing and to not contest Capano's being sentenced to life without parole. "The death penalty was always a secondary issue," said Colm Connelly, one of the original prosecutors in the case. Kathleen Fahey-Hosey, sister of Capano's victim, Anne Marie Fahey, said the family is satistifed with Capano's life without parole sentence.
(Philadelphia Inquirer, March 3, 2006).

See Life Without Parole. See also, Victims and New Voices.
Sentencing Alternatives
Nov 27, 2023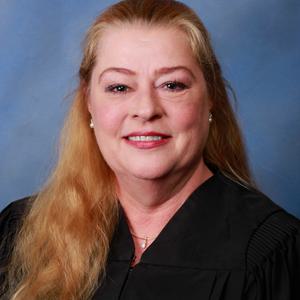 Florida Judge Imposes Life Sentence for Joshua McClellan, Overriding Non-Unanimous Jury Recommendation for Death
Victims' Families
Oct 17, 2023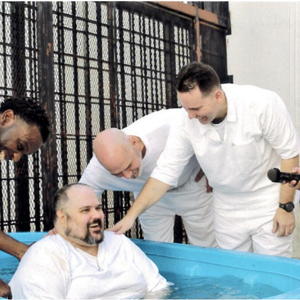 Victim's Sister, Faith Leaders, and Others Plead for Clemency for Will Speer, Faith Based Coordinator on Texas' Death Row