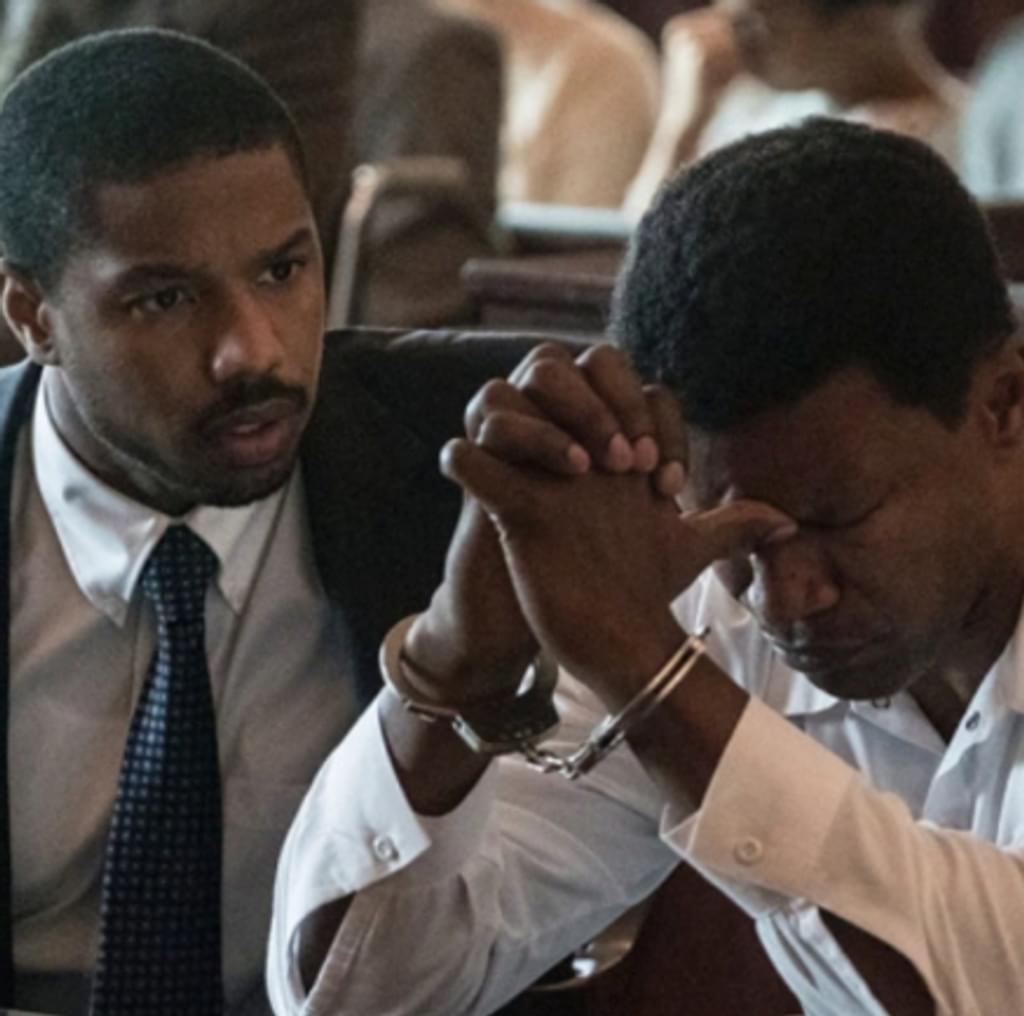 Popular culture has the potential to change social attitudes, and actors in two eagerly anticipated movies focusing on the death penalty are hoping that their films will do just that. In recent interviews about their roles in the dramas Just Mercy and Clemency, actors Jamie Foxx, Alfre Woodard, and Aldis Hodge discuss how those films inspired them to open up about their past and affected their views on capital punishment.
Just Mercy became highly personal for Foxx (pictured right, with Just Mercy co-star Michael B. Jordan), whose father was imprisoned for seven years for possessing $25 worth of an illegal substance. The movie—an adaptation of  Bryan Stevenson's  best-selling book of the same name—follows the story of Stevenson's against-the-odds efforts to free wrongfully convicted death-row prisoner Walter McMillian, whom Foxx portrays. McMillian was framed for the 1986 murder of an 18-year-old white woman in Monroeville, Alabama in a racially charged investigation and trial. Foxx said he has "never been for the death penalty" and the film reflects the reality and his family experience of the legal process as an instrument of racial injustice. "That's why it's important to let people know," he said, "because what I'm telling you is something that everybody that is African American in this building goes through every single day and we've become used to it."
Foxx reflected on why he considers the message of Just Mercy so important: "I've always said this about America, our natural resource is freedom. And the great thing about America is the evolution of it. We got this wrong at one point in American history, we're righting those things, and we continue to do it. Hopefully we understand that this is an ongoing thing and accept that this is a problem and then try to fix it because like Bryan Stevenson would say, 'If we don't acknowledge that these things are happening, then we can't take steps in trying to correct it.'"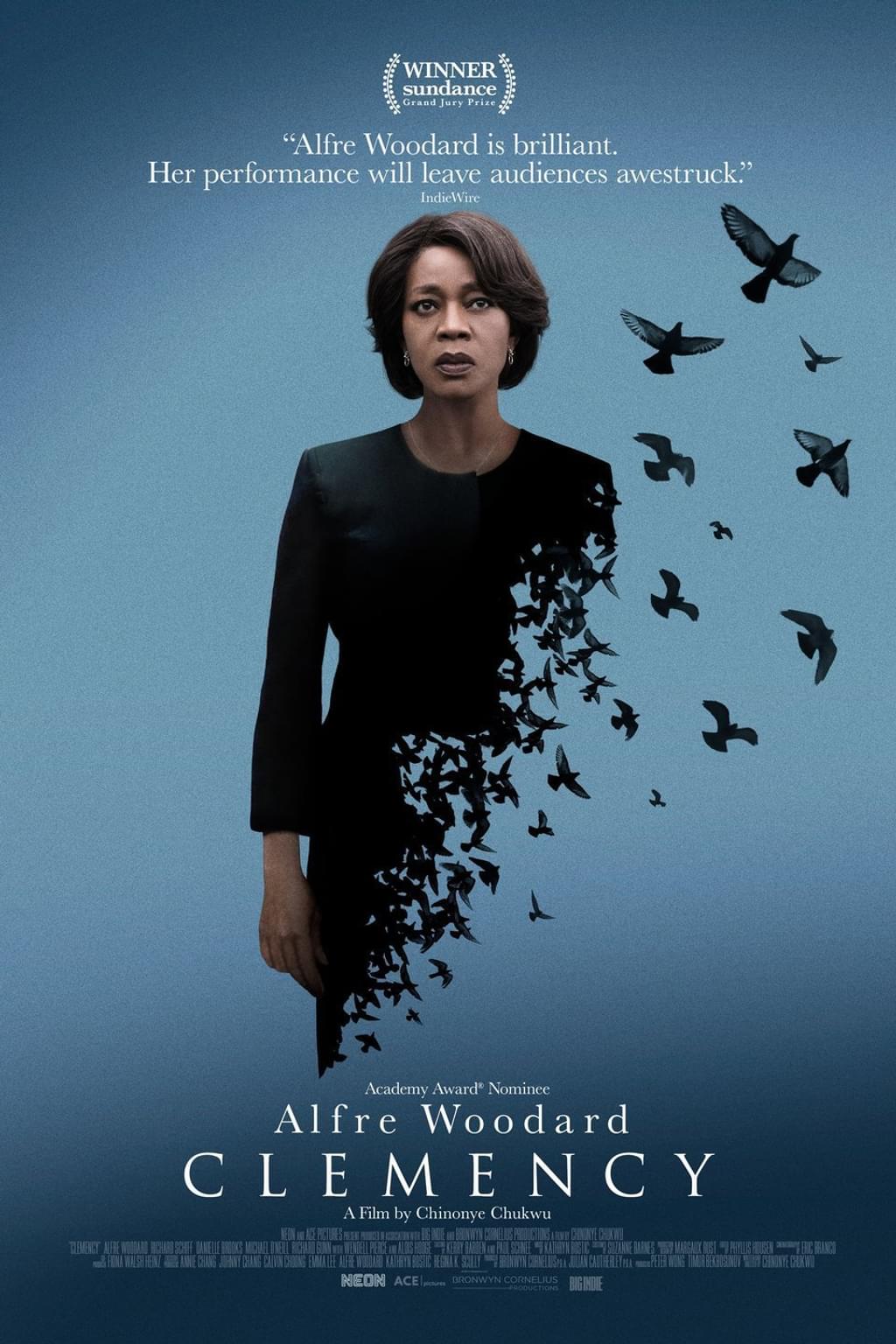 Woodard says her social activism attracted her to Clemency, writer-director Chinonye Chukwu's acclaimed drama about the emotional and psychological down-spiral of prison warden Bernadine Williams, as she prepares to oversee the execution of death-row prisoner Anthony Woods. "I have been a social activist since I was 14," she said in a conversation hosted by Variety. "My sense of being an artist is completely rooted in my activism and my spirituality. The death penalty, state-sponsored executions, every time they happen, it takes something out of me personally. And I weep."
Woodard was intrigued by Chukwu's decision to focus on the death penalty from the perspective of a prison warden. "We haven't … talked out loud about the fact that the people that we charge to carry out these executions have a higher PTSD rate — or as high a rate — as people with multiple deployments on battlefields." In an interview with Gold Derby she said her dream is that the film will help "to have this be part of mainstream conversation. We've never looked at the lives of people that we charge to carry out our wishes of having executions. I want this to go to the malls. I don't just want it in the art houses."
Hodge, who plays death-row prisoner Woods, told Gold Derby that he is committed to be "a part of art that has the potential to move the needle, to push the conversation for a progressive reason." As a result, he chooses projects "that can hopefully do more good out there in the world." Clemency, he says, crystalized his views on capital punishment. Hodge said that before he made the film, he didn't know how he would react "[i]f somebody that I loved was taken from me, and the death penalty was laid at my feet as an option." Now, understanding how the death penalty "affects everybody" involved, he says "this film has definitely shaped my perspective to say absolutely no, I would always vote against capital punishment."
Clemency and Just Mercy are both set for theater releases in December 2019. Clemency won the U.S. Grand Jury Prize for Drama at the Sundance Film Festival in February 2019, the first time the award has been given to a movie directed by an African-American woman.
Sources
Kate Aurthur, How Cynthia Erivo and Alfre Woodard Found Deeper Meaning in ​'Harriet' and ​'Clemency', Variety, 2019; Antonia Blyth, Jamie Foxx On The ​"Bittersweet" ​'Just Mercy', His Own Father's Unjust Incarceration & Why He's Never Been For The Death Penalty, Deadline, November 18, 2019; Zach Laws, Aldis Hodge on how ​'Clemency' shaped his views on jus­tice: ​'I would always vote against cap­i­tal pun­ish­ment', Gold Derby, November 22, 2019; Cortney Wills, Jamie Foxx tears up while dis­cussing his father at ​'Just Mercy' screen­ing at AFI Fest, The Grio, November 19, 2019; Chris Beachum, Alfre Woodard ('Clemency') hopes death row dra­ma plays to the malls for main­stream con­ver­sa­tion, Gold Derby, October 29, 2019.
Human Rights
May 24, 2023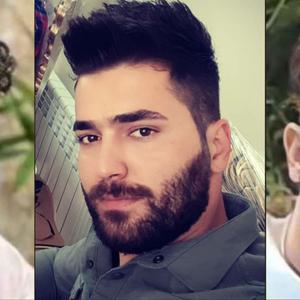 Iran Continues Aggressive Use of Death Penalty Despite International Condemnation