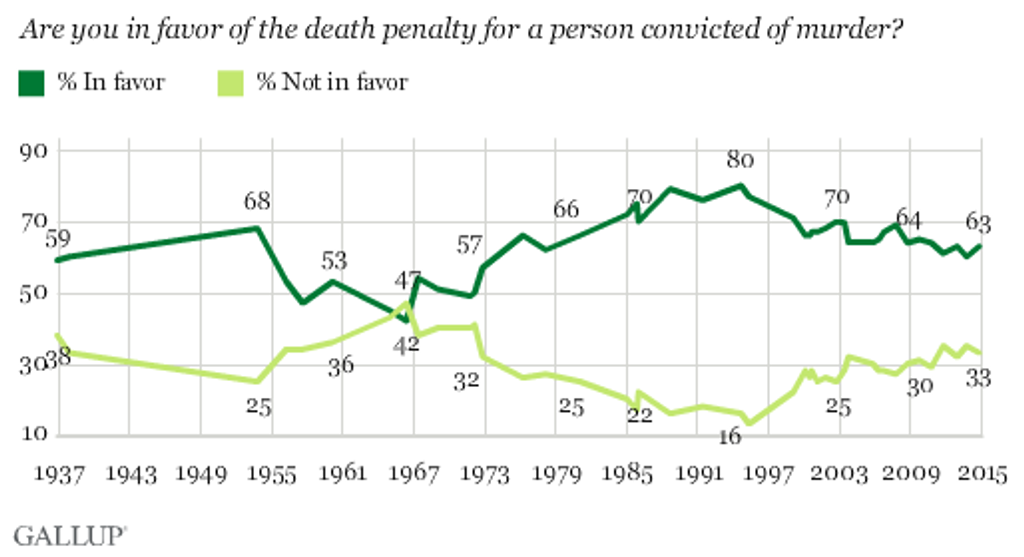 In a Gallup poll released on October 23, support for the death penalty was 63%, remaining within the margin of error of a 40-year low of 60% last year. These results represent a dramatic shift in Americans' views on the death penalty since the 1990's, when support for the death penalty peaked at 80%. Opposition to the death penalty has grown significantly among Democrats, more than doubling over the last 20 years, from 22% in 1994 to 46% today. When offered the alternative punishment of life without parole, respondents are about evenly split, with 50% favoring the death penalty and 45% favoring life without parole. Gallup highlighted the dramatic drop in support since the 1990's, saying, "These trends toward diminished support seem to be reflected in state death penalty laws, as six U.S. states have abolished the death penalty since 2007, and no new states have adopted it." See below for a statement on the poll from DPIC's Executive Director, Richard Dieter.
Statement of Richard Dieter, Executive Director of the Death Penalty Information Center, on Today's Gallup Poll
"Within the margin of error, the Gallup Poll continues to register historic lows in support for the death penalty. Support has dropped over 15 percentage points since its high of 80% in 1994. This overall decline in public support is also reflected in the decrease in executions, death sentences, and the number of states carrying out the death penalty. The recent exonerations from death row and the botched executions earlier this year have likely contributed to the public's growing dissatisfaction with a flawed system. Other recent polls have indicated that when given a choice between a sentence of life without parole and the death penalty, the life sentence is the public's first choice."
(J. Jones, "Americans' Support for Death Penalty Stable," Gallup, October 23, 2014.) See Public Opinion.
Public Opinion
Nov 06, 2023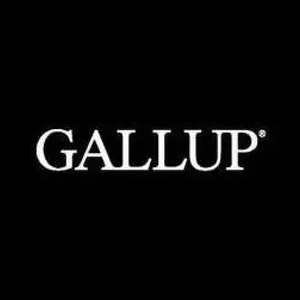 POLL

: For the First Time, More Americans Believe the Death Penalty Is Applied Unfairly in the United States
Public Opinion
Jul 26, 2023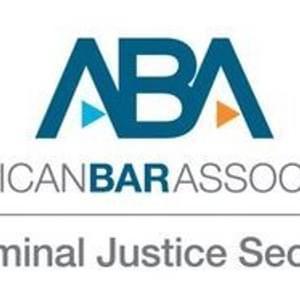 NEW

RESOURCES

: Capital Punishment and the State of Criminal Justice

2023
Public Opinion
Nov 15, 2022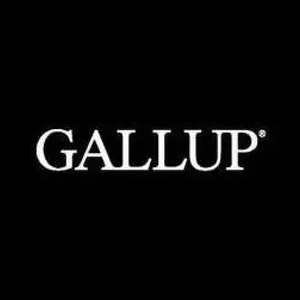 Polls: Death Penalty Support Remains Near
50

-Year Low Despite Record-High Perception that Crime Has Increased