Following an announcement that prosecutors would not seek the death penalty for Naveed Haq, who is accused of killing one woman and wounding five others at the Jewish Federation of Greater Seattle, two of Haq's victims said they supported the decision to seek a life sentence. "The death penalty most likely promulgates further violence and revenge," said Cheryl Stumbo, who was wounded in the attack. King County Prosecutor Norm Maleng classified it as "one of the most serious crimes that has ever occurred in this city." Layla Bush, who was also wounded by Haq during the July shooting, noted that she believes life in prison will be a tougher punishment than execution, adding, "I think this guy is someone who could feel remorse in prison. Two wrongs don't make a right."
Maleng decided against seeking a death sentence because of Haq's long history of mental illness. Haq's acquaintances say he struggles with bipolar disorder, which is generally characterized by drastic mood swings. Haq's defense attorneys say their client has "extensive medication and mental health issues" and has sought treatment from more than one place during the past ten years.

Haq's trial is expected to start by the end of 2007. Haq's parents expressed shock about what happened and offered condolences and prayers for the victims and their families.

(Seattle Post-Intelligencer, December 21, 2006). See New Voices, Victims, and Mental Illness.
Victims' Families
Oct 17, 2023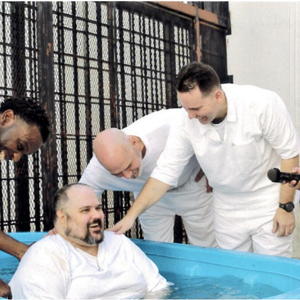 Victim's Sister, Faith Leaders, and Others Plead for Clemency for Will Speer, Faith Based Coordinator on Texas' Death Row