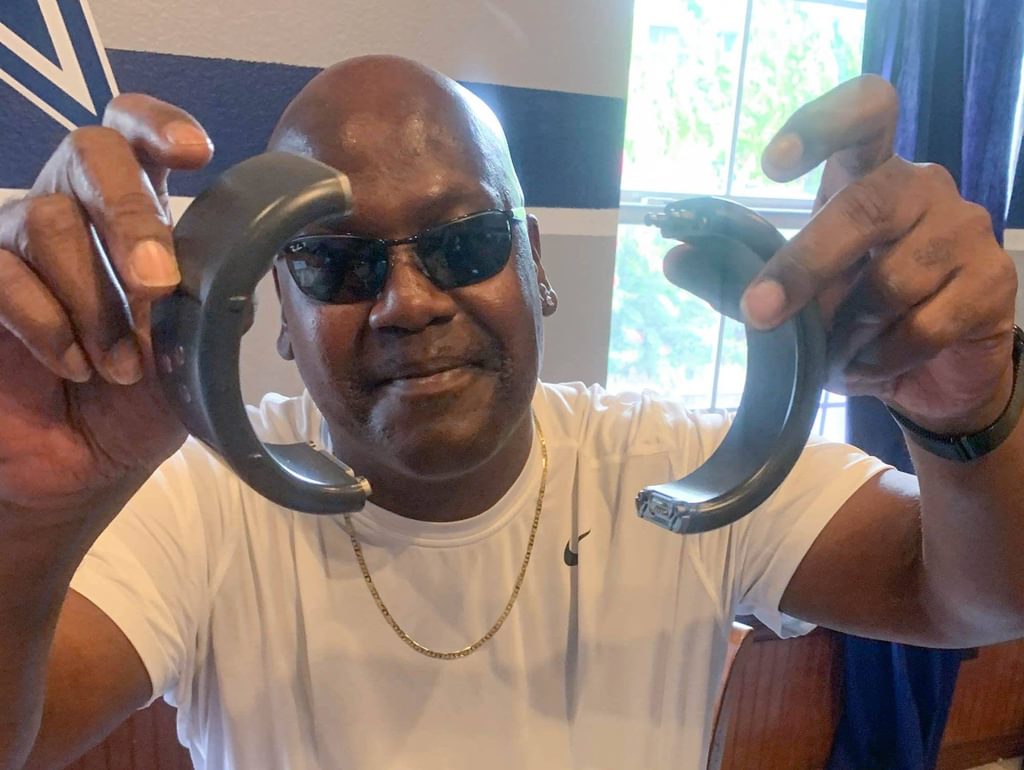 Former Mississippi death-row prisoner Curtis Flowers (pictured), who was exonerated in 2020, is suing the officials whose misconduct led to his arrest and repeated wrongful conviction. Flowers was tried six times and spent 23 years wrongfully incarcerated for a quadruple murder in a white-owned furniture store in Winona, Mississippi. In a complaint filed September 3, 2021 in the U.S. District Court for the Northern District of Mississippi, Flowers alleges that his trial prosecutor, an investigator in the prosecutor's office, and two police officers involved in the investigation engaged in pervasive misconduct that violated his Fourth, Sixth, and Fourteenth Amendment rights, as well as the Mississippi Constitution and several Mississippi state laws.
Flowers suit names as defendants Fifth Circuit Court District Attorney Doug Evans, who personally prosecuted Flowers six times; John Johnson, a former investigator for Evans' office; and Jack Matthews and Wayne Miller, two Mississippi Highway Patrol officers involved in his case. The suit asserts that the case against Flowers "never made sense" and that lacking "any solid evidence against Mr. Flowers, Defendants engaged in repeated misconduct to fabricate a case that never should have been brought."
Over the course of two decades and six trials, Evans systematically removed Black prospective jurors from Flowers' case, repeatedly trying Flowers, who is Black, before all-white or nearly all-white juries. Flowers was convicted and sentenced to death four times, but each conviction was overturned because of misconduct by Evans. Two of Flowers' trials ended in hung juries, with every white juror voting to convict and every Black juror voting to acquit. An investigation by APM Reports found that Evans' office excluded African Americans at nearly 4.5 times the rate at which they removed white jurors.
Just before Flowers' second trial, his parents' house burned down and his mother was told of a threat made by a white resident that, "If they let that n——- go, another house is going to burn." Ultimately, the U.S. Supreme Court overturned Flowers' conviction in his sixth trial based on Evans' race discrimination in jury selection, the Mississippi Attorney General's office took over the case from Evans, and charges were dismissed.
"Curtis Flowers can never get back the 23 years of his life that he spent in prison when he should have been home with his family and friends," Kaitlyn Golden, one of the attorneys representing Flowers, said in a statement. "The law allows innocent people to file lawsuits seeking to hold state officials accountable for misconduct leading to wrongful imprisonment. With this case, we hope to do just that, and to seek some redress for Curtis Flowers for the horrors he endured over more than two decades behind bars."
From the outset, Flowers was an unlikely suspect. The crime was complex and the evidence indicated that the perpetrator had firearms proficiency and likely a criminal background. Flowers had no criminal record, no firearms experience, and no plausible motive. He was questioned and eventually arrested simply because had once spent three and a half days working at the furniture store where the crime took place.
The lawsuit alleges that investigators committed extensive misconduct in building a case against Flowers, including "pressuring witnesses to fabricate claims about seeing Mr. Flowers in particular locations on the day of the murders, using an unduly suggestive photo line-up to persuade one witness to incriminate Mr. Flowers, failing to thoroughly investigate other suspects who were much more likely to have committed these murders than Curtis Flowers (and concealing the investigation that was done), failing to send a firearm that may have been the murder weapon to the Mississippi crime lab for further investigation, and persuading a career criminal to claim falsely that Mr. Flowers confessed in prison."
As Flowers' appeals moved forward, APM Reports' In the Dark podcast uncovered evidence of his innocence, including facts pointing to another suspect and a taped admission from the state's star witness, jailhouse informant Odell Hallmon, that he had lied when he testified that Flowers had confessed to the murders. "Despite Doug Evans' constant claim over the years that there were no suspects other than Curtis Flowers," the lawsuit says, "there were multiple alternative suspects, including people with histories of violence, murder, and commercial burglaries."
In June 2019, the U.S. Supreme Court vacated Flowers' conviction in his sixth trial, finding that Evans' "relentless, determined effort to rid the jury of black individuals strongly suggests that the State wanted to try Flowers before a jury with as few black jurors as possible, and ideally before an all-white jury." After Evans indicated he intended to try Flowers a seventh time, two civil rights firms sought an injunction to bar his office from engaging in discriminatory jury selection. Flowers' lawyers also moved to recuse Evans from the case, leading him to voluntarily withdraw and turn the case over to Mississippi Attorney General Lynn Fitch. In September 2020, Fitch dropped charges against Flowers, writing, "based on the totality of circumstances, it is in the interest of justice that the State will not seek an unprecedented seventh trial of Mr. Flowers."
Sources
Natalie Jablonski, Curtis Flowers sues District Attorney Doug Evans, APM Reports, September 3, 2021; Emily Wagster, Freed from prison, Mississippi man sues dis­trict attor­ney, Associated Press, September 3, 2021; Ashton Pittman, Curtis Flowers Sues District Attorney After Six Murder Trials, 23 Years In Prison, Citing Racist Conduct, Mississippi Free Press, September 3, 2021; Jesus Jiménez, Curtis Flowers Sues Prosecutor Who Tried Him Six Times, New York Times, September 4, 2021.
Read the Complaint filed in fed­er­al dis­trict court in Flowers v. Evans.
Arbitrariness
Mar 24, 2023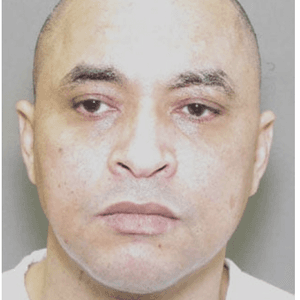 REPRESENTATION

: Why Poor People in Texas End Up on Death Row and Face Execution
Sentencing Alternatives
Mar 21, 2023
California to Close San Quentin's Death Row as Part of a Broader Prison Reform