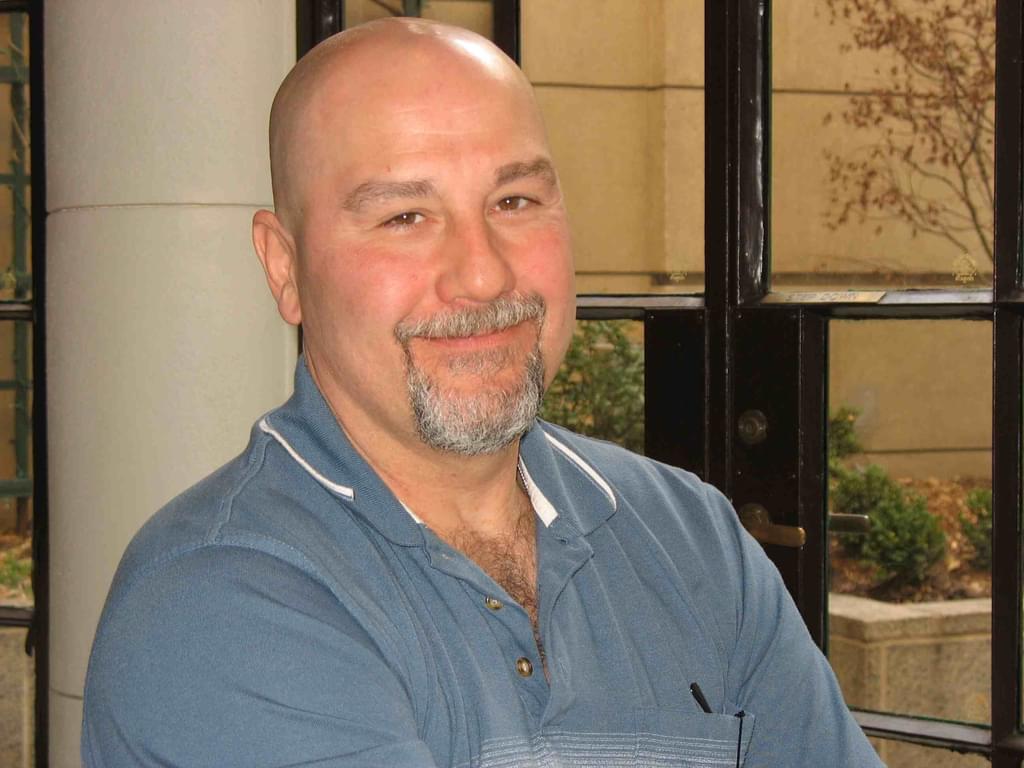 Two men exonerated from death row, one in Ohio and one in Oklahoma, have received million -dollar payouts for their wrongful convictions and death sentences. Both were tried and convicted in counties with long histories of prosecutorial misconduct and high rates of wrongful capital convictions. The compensation comes more than a decade after each was released from incarceration.
In early September 2021, former death-row prisoner Robert Miller reached a $2 million settlement with Oklahoma City for his wrongful conviction and death sentence for the rape and murder of two elderly women in Oklahoma County in 1988. He is one of five death-row exonerations in the county, the fourth most in the nation since the death penalty was reestablished in the U.S. in the 1970s. One week earlier, on August 30, 2021, the Ohio Controlling Board voted unanimously to award Cleveland death-row exoneree Joe D'Ambrosio (pictured) $1 million in compensation from the state's wrongful imprisonment fund for his wrongful convictions for burglary, kidnaping, felony murder, and aggravated murder of teenager Tony Klann in 1989. He is one of six death-row exonerations in Cuyahoga County, second only to Cook County (Chicago), Illinois.
Miller was tried during the prosecutorial administration of "Cowboy Bob" Macy, in which 54 people were sent to death row. His conviction was based in part upon the false testimony of forensic analyst Joyce Gilchrist, who claimed semen discovered at the scene were consistent with Miller's blood-type, that human hair had "Negroid characteristics," and that animal hairs were consistent with those of a dog Miller had been caring for. Later DNA testing of the semen excluded Miller as its source and evaluation of the hair evidence by a private lab determined her conclusions regarding the human hair were ""completely unjustified" and that her animal-hair analysis was invalid. Miller, who is Black, spent 10 years in prison before prosecutors dismissed charges against him "without prejudice," meaning that he could still be retried. The charges were not dropped "with prejudice" for another 10 years.
No physical evidence linked D'Ambrosio to Klann's murder. The teen's corpse was found in Doan Creek in Cleveland's Rockefeller Park with multiple stab wounds to the chest and with his throat slit. D'Ambrosio's conviction rested on the false testimony of Edward Espinoza, who reached a deal with prosecutors to plead guilty to manslaughter and other lesser charges in exchange for testifying against D'Ambrosio and a second defendant, Thomas Keenan, who also was sentenced to death. D'Ambrosio later learned that Cuyahoga County prosecutors had concealed multiple pieces of exculpatory evidence from the defense at trial, including that Espinoza's testimony was false and that Klann had not even been murdered at the creek, as Espinoza had claimed. D'Ambrosio's convictions were overturned in 2006 and, after even more prosecutorial misconduct, the federal courts barred his retrial in 2010. Cuyahoga County prosecutors opposed D'Ambrosio's efforts to obtain a judicial declaration of innocence and continued to oppose compensation for him after the legislature amended the law to provide payment in cases of prosecutorial misconduct.
Oklahoma County Misconduct
Bob Macy's tenure as Oklahoma County District Attorney was characterized by pervasive misconduct. A June 2016 report by Harvard University's Fair Punishment Project listed Macy among "America's Top Five Deadliest Prosecutors" and noted that "misconduct [had been] found in approximately one-third of Macy's death penalty cases." Gilchrist's widespread misconduct led to an FBI investigation and her firing in 2001, but only after her testimony had contributed to 23 capital convictions and death sentences. Eleven of the men she testified against were executed before her misconduct was discovered.
All five of the Oklahoma County death-row exonerees were wrongfully prosecuted by Macy or during his administration. In addition, two other Oklahoma County death-row prisoners prosecuted during Macy's administration, Richard Glossip and Julius Jones, are widely regarded to be innocent.
After DNA excluded Miller and his conviction was overturned in 1997, Macy continued to insist without evidence that Miller had been involved in the murders and initially planned to retry him. Ultimately, in 1998, Macy dismissed the charges against Miller "without prejudice." Although Miller was freed from prison at that time, Oklahoma County prosecutors offered to drop the death penalty against the actual assailant if he would agree to testify that Miller has been involved in the murders.
Miller initially sought $90 million in damages from Oklahoma City, but settled for $2 million. "No amount of compensation could make up for years on death row even if he didn't have the stigma of allegedly being a rapist of old ladies," Robert Miller's attorney, Mark Barrett, told Oklahoma's News 4.
Cuyahoga County Misconduct
Six men wrongly convicted and sentenced to death for murder in Cuyahoga County have been exonerated, with every case involving some form of official misconduct. Kwame Ajamu, Wiley Bridgeman, and Ricky Jackson were wrongly convicted and sentenced to death in 1975 and not exonerated until 2014. County prosecutors' history of misconduct in capital cases has also long included stonewalling efforts to release death-row prisoners who were wrongfully convicted.
In another case of possible innocence, Cuyahoga County prosecutors have opposed DNA testing that could potentially exonerate Melvin Bonnell for the 1987 murder of Robert Bunner and have been caught lying to the court about having withheld evidence in the case. In April 2020, Bonnell's lawyers discovered three envelopes containing bullets and shell casings in the prosecutor's files that prosecutors had falsely claimed for 30 years had been lost or destroyed. Even after Bonnell's lawyers had found the evidence, prosecutors told the court that "the items in question were not preserved for testing. … The State never hid it from Bonnell."
In D'Ambrosio's case, he and Keenan overturned their convictions because of prosecutorial misconduct that, in addition to showing that Espinoza had committed perjury, also included concealing evidence pointing to another suspect. That evidence suggested that Klann may have been murdered by a man who had previously raped D'Ambrosio's roommate and who then deflected attention from himself by falsely implicating D'Ambrosio in Klann's murder. County prosecutors continued to withhold still more exculpatory information from the defense as D'Ambrosio's retrial date approached in 2009. A week before the trial, they for the first time disclosed the existence of blood samples and soil samples, then, after the retrial was delayed, waited for several more months before revealing that Espinoza had died and so could not be deposed or cross examined about his false testimony.
In 2010, the federal court barred the county prosecutor's office from retrying D'Ambrosio and, after prosecutors exhausted their appeals of that order, he was finally exonerated in 2012. Cuyahoga prosecutors then fought for eight more years to deny D'Ambrosio compensation for his wrongful conviction. When the Ohio board announced its decision, a spokesperson for Cuyahoga County Prosecutor Michael O'Malley's office publicly criticized it as "appalling." It is "beyond dispute," the office said, that D'Ambrosio was involved in Klann's kidnapping.
Keenan also overturned his 1989 conviction because of prosecutorial misconduct but was retried and resentenced to death in 1994. A federal court overturned that conviction as well, citing "egregious" prosecutorial misconduct. A state trial court then dismissed all charges against Keenan in 2012 and barred prosecutors from retrying him. However, county prosecutors successfully appealed that order and, to avoid facing a third capital trial, Keenan pled guilty to lesser charges in 2016. He was sentenced to time served.
D'Ambrosio's attorneys told Cleveland.com that the compensation will afford their client a financial safety net for the remainder of his life and "some form of justice."
Sources
'A tragedy from Day One': Former Oklahoma death row inmate to get $2 mil­lion set­tle­ment, The Oklahoman, September 6, 2021; Brya Berry, Oklahoma City plans to address set­tle­ment in wrong­ful­ly-con­vict­ed death row inmate's law­suit, KFOR, Oklahoma City, August 2, 2021; Jeremy Pelzer, Ohio to pay ex-Death Row inmate Joe D'Ambrosio $1 mil­lion for two decades of wrong­ful impris­on­ment, Cleveland​.com/​C​l​e​v​eland Plain Dealer, August 30, 2021; Ex-death row inmate to get $1M for wrong­ful impris­on­ment, Associated Press, August 30, 2021; Graham Lee Brewer, Disgraced Oklahoma City police chemist Joyce Gilchrist dies, The Oklahoman, August 31, 2015; Maurice Possley, Robert Lee Miller, Jr., National Registry of Exonerations, updat­ed September 8, 2021.
International
Jun 01, 2023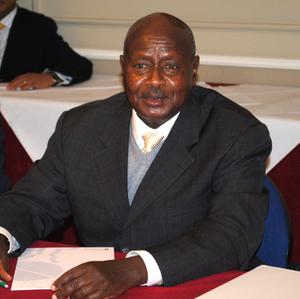 Uganda's Controversial ​
"

Anti-Homosexuality Act" Includes Possibility of Death Sentence
Victims' Families
May 30, 2023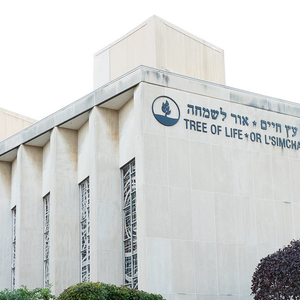 Victims' Families are Divided Over Death Penalty as Bowers Trial Begins