Lawyers for Tennessee death-row prisoner Pervis Payne say DNA testing in his 30-year-old case points to an "unknown male" and excludes Payne as the person who stabbed to death Charisse Christopher and her 2-year-old daughter, Lacie, and seriously wounded her 3-year-old son, Nicholas.
In a statement issued on January 19, 2021, Payne's lawyers from the Innocence Project and the Middle District of Tennessee federal defender's office said that "[m]ale DNA from an unknown third party was found on key evidence including the murder weapon." The testing results, they said "are consistent with Pervis Payne's long-standing claim of innocence."
In December 2019, after a court order gave Payne's counsel access to evidence held by the county clerk's office, the defense for the first time discovered the existence of physical evidence that had been withheld from the defense for three decades. Payne's lawyers filed a petition in a Shelby County trial court in July 2020 seeking DNA testing of that evidence. That testing found DNA on the handle and the blade of the knife used in the killings that came from two of the victims and from a male who has not been identified. According to the DNA report, which defense counsel presented to the trial court on January 19, Payne's DNA was found on the hilt of the knife, but not on the handle. His lawyers said that evidence supports his testimony that he had touched the knife while trying to help the victims after the attack.
Supervisory assistant federal defender Kelley Henry characterized the DNA evidence as "100% exculpatory." The handle of the knife contained "[m]ale DNA that is not Pervis Payne," she said. "The person that held the knife, it wasn't Pervis Payne, because he's eliminated. They use that word in the report, eliminated."
Henry said the defense planned to present the new DNA evidence to Tennessee Governor Bill Lee as an amendment to Payne's pending clemency petition.
Assistant district attorney Steve Jones told Shelby County Criminal Court Judge Paula Skahan that the DNA results did not exclude Payne as a participant in the murders. "It certainly does not exculpate Payne on guilt or punishment," he said. Shelby County District Attorney Amy Weirich issued a statement January 19 asserting that "[t]he evidence of Payne's guilt was and still is overwhelming. … Partial unidentified DNA on the handle of the murder weapon is a false mystery. It could have come from anyone at any time – before or after the murders."
The DNA report showed that the unidentified male DNA appeared in the same two places on the knife as the DNA from the crime victims. Defense lawyers said the DNA was "too degraded to identify an alternate suspect via the FBI's database."
The defense had also sought testing of other evidence that the prosecution later said it had been able to locate in the two evidence rooms and forensic center that has held the evidence since the trial. "We continue to find it frustrating and disturbing that the State still has no explanation for how key pieces of DNA evidence that could conclusively prove who committed this crime — including the victim's fingernail clippings — have gone missing," the defense statement said. "Today's results make crystal clear that it would be a gross miscarriage of justice for Tennessee to execute Pervis Payne."
During court proceedings on January 19, Judge Skahan echoed the prosecution's view of the DNA evidence. "There is nothing that exonerates Pervis Payne that is shown in this lab result. Nothing exonerates him," she said. Media coverage of the proceedings indicated that when Henry insisted that the defense lawyers "still want to know where the fingernail scrapings are," Skahan "sharply" replied, "They're not available."
Skahan said during the court proceeding that she was dismissing Payne's petition. The Memphis Commercial Appeal reported that Henry told reporters afterwards that she found that statement confusing because the defense had asked only for DNA testing, not a new trial, and that the testing had already taken place.
In addition to his claim of innocence, Payne's lawyers have argued that prosecutors withheld exculpatory evidence during his trial and made racist arguments to the jury falsely accusing him of being a sexually predatory black man, high on drugs, who attacked a white woman. Payne is the son of a pastor who had no prior record, no history of drug use, and no history of violence. Without evidence, prosecutors asserted that Payne had sexually assaulted Christopher, and they presented the jury with a bloody tampon that they claimed Payne had pulled from her body. However, no tampon appeared in any of the police photos or video taken at the crime scene. Payne has also presented evidence he is ineligible for the death penalty because of intellectual disability, but the Tennessee state courts have ruled that no procedural mechanism exists in the state for him to obtain court review of that claim.
Sources
Adrian Sainz, Tests show DNA of death row inmate, unknown man, on knife, Associated Press, January 19, 2021; Steven Hale, Attorneys Say DNA Testing Results Consistent With Pervis Payne's Innocence Claim, Nashville Scene, January 19, 2021; Katherine Burgess and Daniel Connolly, Pervis Payne death penal­ty case: DNA of unknown male dis­cov­ered, lawyer says, Memphis Commercial Appeal, January 19, 2021; Peter Fleischer, Pervis Payne's attor­neys say DNA from unknown per­son found on knife; judge says not enough to exon­er­ate, WREG, Memphis, January 19, 2021.
Read the Statement from the Innocence Project and Pervis Payne's Legal Team on DNA Testing Results, January 19, 2021.
Juveniles
Jun 06, 2023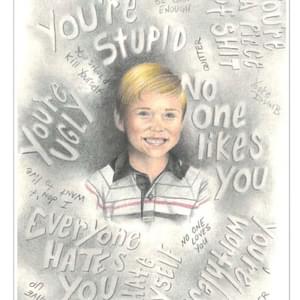 Jurors Who Sentenced Michael Tisius to Death Express Regret