The Innocence Project and federal defenders have filed a motion in a Shelby County, Tennessee trial court seeking DNA testing of physical evidence hidden by prosecutors for 30 years that they believe will exonerate death-row prisoner Pervis Payne (pictured). Payne, who is scheduled to be executed on December 3, 2020, has steadfastly denied committing the crime. The lawyers argue that his conviction and death sentence are the combined product of racial bias by a prosecutor's office with an extensive history of misconduct and Payne's intellectual disability.
Payne was sentenced to death in 1988 for the stabbing deaths of Charisse Christopher and her two-year-old daughter and the attempted murder of her three-year-old son. Payne's girlfriend lived on the same floor as the victims. He says he was on his way to visiting her when a man ran past him and, seeing the door open, he entered Christopher's apartment and found her in the kitchen. Payne said that when he heard police arriving, he panicked and ran from the apartment because he feared that the murders would be blamed on him.
Police focused their entire investigation on Payne even though he had no criminal record and no clear motive for the killings. They failed to investigate other suspects with a stronger motive such as Christopher's abusive ex-husband or a local drug dealer who frequented Christopher's apartment.
At trial, prosecutors played on racial stereotypes, characterizing Payne as a sexually predatory black man, high on drugs, who attacked a white woman. They argued, without evidence, that Payne had sexually assaulted Christopher, presenting a bloody tampon that they asserted he had pulled from her body. However, the tampon did not appear in any crime scene photos or video. Police also claimed to have found evidence that linked Payne — who had no history of drug use — to drugs but refused a request by Payne's mother, shortly after his arrest, that he be permitted to take a drug test.
In December 2019, when a court order provided defense counsel access to evidence held by the county clerk's office, the defense for the first time discovered the existence of a blood-stained comforter, bedsheets, and pillow. Payne's lawyers have asked for expedited DNA testing of this evidence. Assistant federal defender Kelley Henry, one of the lawyers who represents Payne said, "[t]he prosecutors illegally hid this evidence for three decades. That's just wrong. … But there's still time to save this man's life."
Payne is also requesting DNA testing of other crime scene evidence, including a tampon, bloodstained clothing, a weapon, fingernail clippings, and potentially a rape kit. DNA testing was not yet available at the time of Payne's trial, and the Tennessee courts denied a prior request to test the evidence, relying on a Tennessee Supreme Court decision that the court later admitted had misapplied Tennessee's post-conviction DNA testing act.
The investigation and trial of Payne's case — in the county that had the most known lynchings in the state of Tennessee and was responsible for nearly half of its death sentences — was repeatedly tainted by racial bias. While police were interrogating him, Payne later told his sister, they said to him: "you think you black now, wait until we fry you." Prosecutors argued that Payne had committed sexual assault and murder because a white woman had rebuffed his sexual advances. They also withheld key evidence from the defense and presented victim-impact evidence that flouted a U.S. Supreme Court ruling that had been issued just months before. The Tennessee state courts excused the constitutional violation as harmless and, after the U.S. Supreme Court agreed to hear the case, it rewarded the prosecution's misconduct by overruling its prior victim-impact decisions, permitting Payne's death sentence to stand.
In a statement, Innocence Project attorney Vanessa Potken said that "[r]acism, hidden evidence and intellectual disability were a recipe for wrongful conviction for Pervis Payne." "The presence of DNA belonging to someone other than Mr. Payne," she says, "would support the consistent story that he has told for more than 30 years: He was an innocent bystander who came upon the crime scene."
Sources
Samantha Max, Innocence Project Calls For Testing Newly Discovered Evidence In Tennessee Death Row Case, WLPN, July 22, 2020; Adam Tamburin, New evi­dence dis­cov­ered in 1987 mur­der case could exon­er­ate death row inmate, lawyers say, The Tennessean, July 22, 2020; Travis Loller, Condemned Tennessee Inmate Claims Innocence, Seeks DNA Tests, US News, July 22, 2020; Khaleda Rahman, Tennessee Death Row Inmate Seeks DNA Testing, Says It Will Prove Innocence, Newsweek July 23, 2020.
See Pervis Payne's Petition for Post-Conviction DNA Analysis.
Juveniles
Jun 06, 2023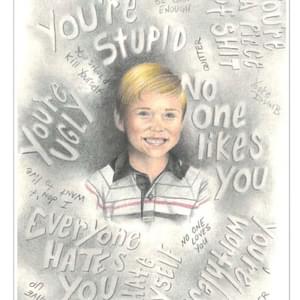 Jurors Who Sentenced Michael Tisius to Death Express Regret