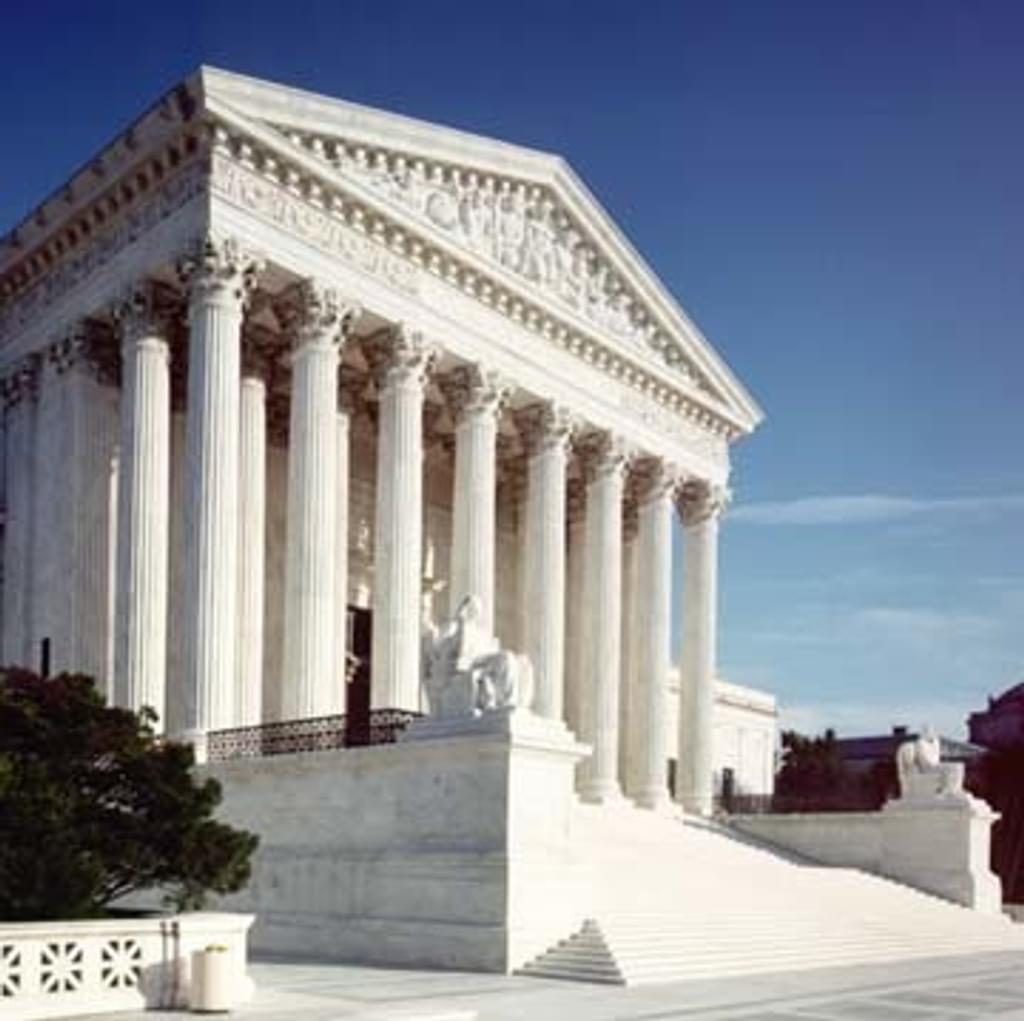 A divided U.S. Supreme Court voted 5-4 on January 27, 2022 to allow Alabama to execute an intellectually disabled death-row prisoner, vacating an injunction issued by a federal district court on January 7 and unanimously upheld by a panel of the U.S. Court of Appeals for the Eleventh Circuit on January 26.
In a decision rendered 1½ hours after the execution of Matthew Reeves was scheduled to begin, the five conservative male justices on the Court voted, without explanation, to let the execution proceed. Reeves' execution by three-drug lethal injection began at 9:03 p.m. Central time — three hours after its scheduled start time — and he was pronounced dead 21 minutes later. It was the second execution of 2022 in the U.S. and the second of the day. Oklahoma executed Donald Grant, also by lethal injection, eleven hours earlier.
Reeves case generated controversy because psychological testing established that his intellectual functioning fell within the range that qualified for a diagnosis of intellectual disability and he had significant impairments in functioning, including reading at a first-grade level. The U.S. Supreme Court ruled in 2002 that "death is not a suitable punishment" for those with intellectual disability. A federal appeals court had overturned his death sentence in part because his trial lawyer failed to present expert testimony on his intellectual disability, but the Supreme Court in 2021 reversed that decision.
After Alabama amended its law to provide for execution by nitrogen hypoxia — gas suffocation — as an alternative to lethal injection, the Alabama Department of Corrections (ADOC) distributed a form to death-row prisoners requiring them to choose between the two. According to expert testimony, the form required an 11th grade reading level to understand. ADOC did not provide prisoners any assistance in explaining the content of the form or how to fill it out. When Reeves, who has an IQ in the upper 60s to low 70s, did not fill out the form, prosecutors sought and obtained a death warrant scheduling his execution by lethal injection. No one who elected nitrogen suffocation was scheduled for execution.
Reeves' lawyers alleged that he would have opted for execution by nitrogen gas and that Alabama's failure to offer him accommodations for his intellectual disability violated his rights under the Americans with Disabilities Act (ADA). After reviewing thousands of pages of documents and conducting a seven-hour hearing that included testimony from prison officials and a defense mental health expert, the district court concluded that Reeves had demonstrated a substantial likelihood that he would succeed on his ADA claim. The court issued a preliminary injunction barring the state "from executing [Reeves] by any method other than nitrogen hypoxia before his [ADA] claim can be decided on its merits." On appeal, a three-judge panel of the Eleventh Circuit unanimously agreed.
Justice Elena Kagan, in a dissent joined by Justices Stephen Breyer and Sonia Sotomayor, wrote: "Four judges on two courts have decided — after extensive record development, briefing, and argument — that Matthew Reeves's execution should not proceed as scheduled tonight. The law demands that we give their conclusions deference. But the Court today disregards the well-supported findings made below, consigning Reeves to a method of execution he would not have chosen if properly informed of the alternatives."
Justice Amy Coney Barrett, who has an intellectually disabled child with Down syndrome, separately dissented without opinion.
The Supreme Court's Inconsistent Rulings Consistently Facilitating Executions
The Court's action is the latest in a string of decisions in which the conservative supermajority has, on the one hand, stressed the need to defer to state court decisions when reversing lower federal court orders that had overturned death-row prisoners' capital sentences and, on the other hand, substituted its judgment for the factfinding of lower courts to vacate stays and preliminary injunctions federal district and circuit courts had issued to halt or delay executions. During the federal government's six-month execution spree from July 2020 through January 2021, the Court repeatedly intervened to facilitate executions, despite numerous disputed issues of material fact and unresolved novel issues of law. Since Justice Ruth Bader Ginsburg's death in 2020, the Court has not granted or upheld any stay of execution for any reason other than the free exercise of religion during the course of an execution.
In a July 2021 ruling rendered along partisan lines without benefit of oral argument, the conservative supermajority summarily reversed an Eleventh Circuit decision that had overturned Reeves' death sentence. That ruling prompted a sharp dissent from Justice Sotomayor, who wrote, "[t]he lengths to which this Court goes to ensure that Reeves remains on death row are extraordinary." The decision, she said, "continues a troubling trend in which this Court strains to reverse summarily any grants of relief to those facing execution. This Court has shown no such interest in cases in which defendants seek relief based on compelling showings that their constitutional rights were violated. In Reeves' case, this Court stops the lower court from granting Reeves' petition by adopting an utterly implausible reading of the state court's decision. In essence, the Court turns 'deference' into a rule that federal habeas relief is never available to those facing execution."
Following the Court's order vacating the execution injunction, Reeves' lawyer, assistant federal defender John Palombi, issued a statement saying "It is disappointing and disheartening that the United States Supreme Court felt no need to explain its decision to permit the execution of Matthew Reeves, despite the opinions of two federal courts which had issued and affirmed an injunction against that execution." Reeves, Palombi said, "is unquestionably intellectually disabled and unquestionably functionally illiterate."
"The immense power of the State should be used to help its citizens, not to prevent them from exercising their rights," Palombi wrote. "The immense authority of the Supreme Court should be used to protect its citizens, not to strip them of their rights without explanation."
Alabama Says Protocol for Executions by Nitrogen Suffocation will be Ready 'Within Months'
The Supreme Court permitted Alabama to execute Reeves immediately by lethal injection even though the state soon expects to be able to carry out executions by nitrogen hypoxia — the method Reeves' lawyers said he would have designated. During oral argument in the Eleventh Circuit on Reeves' Americans With Disabilities Act claim, Alabama assistant attorney general Richard Anderson told the court that Alabama will be ready to execute prisoners by nitrogen suffocation "within months," and most likely before "the end of April or the beginning of May."
Although three states — Alabama, Mississippi, and Oklahoma — authorize execution by nitrogen suffocation, no one has been executed using that method in the United States. The method would kill a prisoner by filling a room or a special breathing apparatus with pure nitrogen, which would suffocate the prisoner by replacing the oxygen in their body. After the state adopted the method in 2018, death-row prisoners were given a short period of time to opt-in to the method. The state's default method remains lethal injection. In Mississippi and Oklahoma, nitrogen suffocation may be used if lethal injection is found unconstitutional or is "unavailable," but those states do not give prisoners the option to select the method and neither has promulgated a nitrogen hypoxia execution protocol.
Sources
Ellena Erskine, Court green-lights Alabama exe­cu­tion in 5 – 4 rul­ing that revers­es two low­er courts, SCOTUSblog, January 27, 2022; Ariane de Vogue, 5 – 4 Supreme Court clears the way for Alabama exe­cu­tion, CNN, January 27, 2022; Lee Hedgepeth, Alabama exe­cutes Matthew Reeves despite intel­lec­tu­al dis­abil­i­ty, WIAT-TV, Birmingham, January 27, 2022; Lee Hedgepeth, Alabama will be ready to exe­cute death row inmates by nitro­gen suf­fo­ca­tion ​'with­in months', WIAT-TV, Birmingham, January 21, 2022.
Read the dis­trict court opin­ion grant­i­ng Matthew Reeves' motion for a pre­lim­i­nary injunc­tion, the Eleventh Circuit deci­sion uphold­ing the injunc­tion, and the U.S. Supreme Court order vacat­ing the injunc­tion and the accom­pa­ny­ing dis­sent­ing opinion.
United States Supreme Court
Oct 13, 2023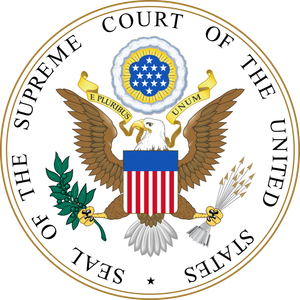 New Legal Research Declares ​
"

Heightened Standards" of Due Process in Capital Cases an ​

"

Illusion"