When Dennis Perry stood with his defense team on the steps of the Brunswick, Georgia courthouse (pictured) after a trial judge dismissed all charges against him, he was a free man, exonerated of the racially motivated murders of a deacon and his wife in a local Black church in 1985. His case was one of at least four death-penalty prosecutions involving misconduct by Brunswick Judicial Circuit Assistant District Attorney John B. Johnson III. And it was the latest of more than 30 exonerations across the country since January 2019 in which police or prosecutors sought the death penalty against innocent defendants or threatened defendants or witnesses with the death penalty unless they falsely confessed or provided false testimony against others.
On July 19, 2021, Glynn County Superior Court Chief Judge Stephen G. Scarlett Sr. granted a prosecution motion to dismiss the charges against Perry. Brunswick Judicial Circuit District Attorney Keith Higgins, who took office in January, said "[N]ew evidence indicates that someone else murdered Harold and Thelma Swain."
An Atlanta Journal-Constitution investigation in 2020 showed that Erik Sparre, an alleged white supremacist who was an early suspect in the case, had fabricated his alibi and had reportedly bragged that he had "killed two ni****rs." New DNA testing obtained by Perry's lawyers from the Georgia Innocence Project and the law firm King & Spalding linked Sparre to blonde hairs found in the frames of a pair of glasses found at the scene of the murder. Perry's lawyers also showed that Johnson had withheld evidence from the defense that the key prosecution witness who claimed to have heard Perry plan the murders had been paid $12,000 in reward money for her testimony.
Even after the DNA evidence pointed to Sparre, former DA Jackie Johnson — whom Higgins defeated in the wake of her mishandling of the investigation into the murder of African American jogger Ahmad Arbery by a white police officer and his son — opposed granting Perry a new trial and sought to keep him in prison. The court overturned Perry's conviction on July 17, 2020 and released him on his own recognizance July 23, but the prospects of being retried hung over his head until the charges were dismissed.
Higgins told the court that Swain's family "gave me their blessing and their approval" to file the motion to dismiss charges against Perry.
"It took a long time, but I never gave up," Perry said in a statement released by the Georgia Innocence Project. Thanking his counsel, Perry said, "I knew that eventually someone else would see the truth …. This indictment has been hanging over my head for over 20 years, and it's such a relief to finally not have to worry about being accused of this awful thing."
Speaking to Judge Scarlett after the court dismissed the charges, Perry said, "After what happened to me, I lost faith in the justice system. I'm sure you can understand that…. I pray every day for justice for Harold and Thelma Swain."
The evidence in the case
The Swains were murdered on March 11, 1985, when an assailant described as a young white man with shoulder-length blond hair entered the Rising Daughter Baptist Church in Waverly, Georgia after a Bible study class and shot them. A pair of glasses and several blonde hairs attached to its frame were found at the scene. The case remained unsolved for fifteen years. Police suspected Sparre but credited his alibi. Then, in 2000, even though DNA from the hair did not match Perry's DNA and the lead investigators in the case had determined he could not have been at the church when the Swains were killed, Perry was arrested for the murders.
Assistant D.A. John Johnson — who obtained death sentences against death-row exonerees Larry Jenkins and Larry Lee, as well as Jimmy Meders, whose death sentence was commuted — sought the death penalty against Perry. At Perry's trial in 2003, Johnson presented false testimony from the mother of Perry's ex-girlfriend, who claimed he had told her he planned to kill one of the victims. Johnson failed to disclose that she had been paid $12,000 for her testimony. Johnson also presented false testimony from investigators claiming that Perry had made incriminating statements during interviews that they had not recorded.
After the jury convicted Perry of the murders, Johnson offered him a deal: the prosecution would drop the death penalty if Perry waived his right to appeal the convictions. To avoid being wrongfully executed, Perry accepted the deal. In the 2020 court proceedings, Johnson opposed vacating the conviction, arguing that the deal barred Perry's appeal.
"The fact that they sought the death penalty on a case with incredibly weak evidence, and involving extensive misconduct, is an indictment on the death penalty," said Clare Gilbert, the executive director of the Georgia Innocence Project (GIP), which represented Perry in his post-conviction appeals. "Thank God Dennis Perry wasn't executed before anybody found this out."
Wrongful use or threat of the death penalty
More than 30 people who were convicted in trials in which prosecutors sought the death penalty or threatened suspects or witnesses with capital prosecution if they did not cooperate with law enforcement have been exonerated since January 2019. A DPIC analysis of data from the National Registry of Exonerations found that the use or threat of the death penalty was implicated in the cases of 19 people who were exonerated in 2019. An ongoing DPIC review of the National Registry's 2020 exonerations has found at least 13 cases in which wrongful convictions were the product of the use or threat of the death penalty.
Sources
Dennis Perry Exonerated After 20 Years of Wrongful Imprisonment, Georgia Innocence Project, July 19, 2021; Jacey Fortin, After Two Decades and a D.N.A. Test, Charges Are Dropped in Georgia Killings, New York Times, July 23, 2021; Joshua Sharpe, ​'Right a wrong': Judge exon­er­ates man in 1985 Georgia church mur­ders, The Atlanta Journal-Constitution, July 19, 2021; Joshua Sharpe, The Imperfect Alibi: An AJC Short Documentary (video), Atlanta Journal-Constitution, October 7, 2020; Larry Hobbs, Among changes at DA, 40-year pros­e­cu­tor gone, The Brunswick News, January 19, 2021.
For more on Dennis Perry's wrong­ful con­vic­tion, lis­ten to the pod­cast Undisclosed, Season 3: The State v. Dennis Perry Episodes.
Photo cred­it: Joshua Sharpe/​Atlanta Journal-Constitution
Innocence
Oct 12, 2023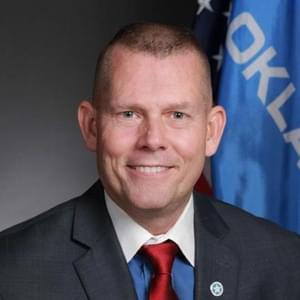 Republican-Led State Legislative Committee Considers Death Penalty Moratorium in Oklahoma
Innocence
Oct 02, 2023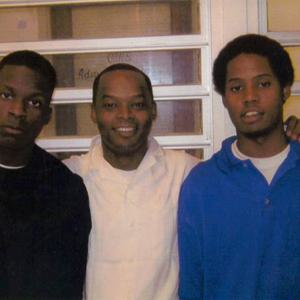 Supreme Court Denies Certiorari to Two Death-Sentenced Men with Credible Innocence Claims
Innocence
Sep 20, 2023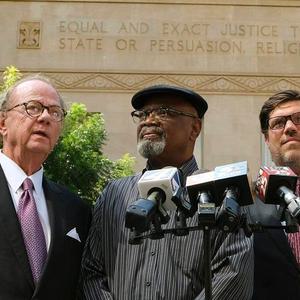 Glynn Simmons Exonerated
48

Years After He Was Sentenced to Death in Oklahoma