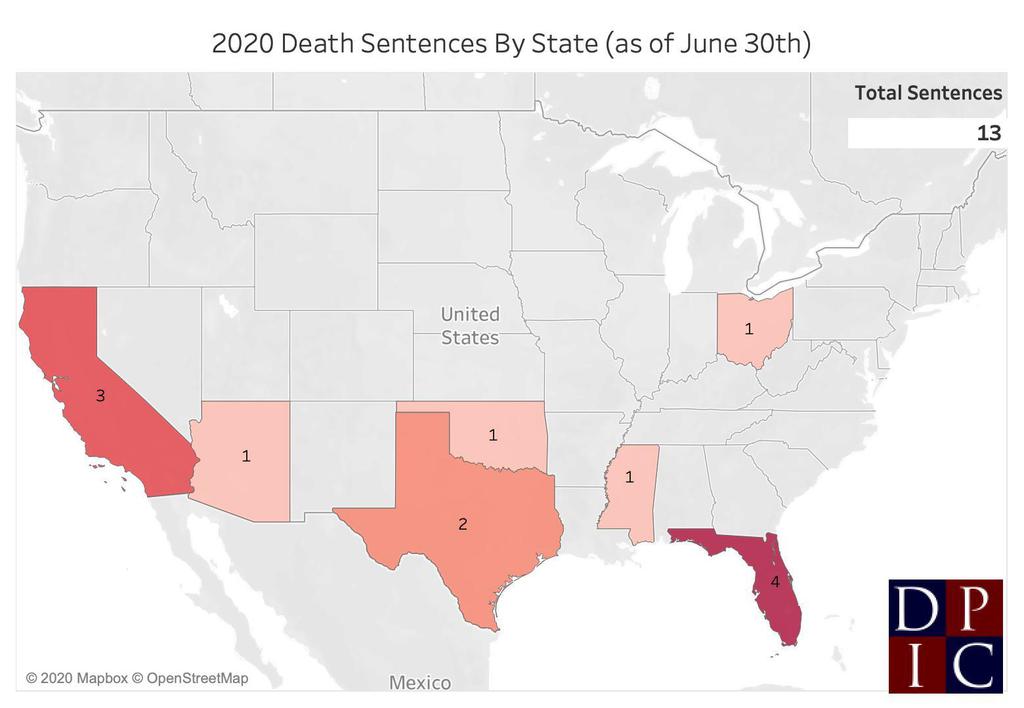 New death sentences and executions were at historic lows in the first half of 2020, the Death Penalty Information Center reported in its 2020 Mid-Year Review. The report, released July 2, attributed the record-low numbers to the combined effects of the coronavirus pandemic and a continuing broad national decline in the use of capital punishment.
The report indicated that, even before the pandemic, the U.S. was poised for its sixth consecutive year with 50 or fewer new death sentences and 30 or fewer executions. At the midpoint of 2020, there have been only 13 new death sentences, imposed in seven states, and six executions carried out by five historically high-execution states. Florida (4), California (3), and Texas (2) had imposed multiple new death sentences, but only Texas (with 2) had carried out more than one execution. (To enlarge the map of 2020 death sentences, click here.)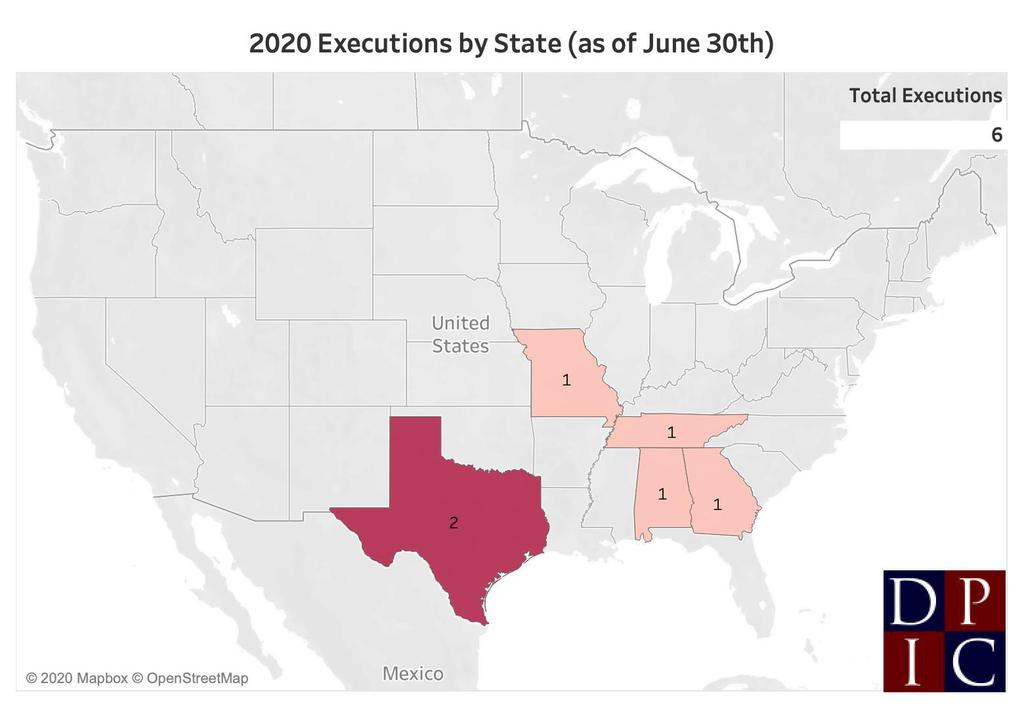 Colorado became the 22nd U.S. state to abolish the death penalty, and Governor Jared Polis commuted the death-sentences of the three prisoners remaining on the state's death row. Louisiana and Utah joined the list of twelve death-penalty states that have not carried out an execution for more than a decade. Two more death-row prisoners were exonerated, and courts issued orders setting the stage for another, bringing to 169 the number of people in the U.S. exonerated from wrongful convictions and death sentences since 1973.
As the U.S. Supreme Court refused to intercede in the federal government's second attempt to resume federal executions, public support for the death penalty continued to decline. A May 2020 national Gallup poll found a record-low percentage of U.S. adults now believe that the death penalty is a morally acceptable punishment.
State courts continued to have a major impact on the course of capital punishment. In a decision with ramifications for more than 140 death penalty cases, the North Carolina Supreme Court struck down a legislative attempt to retroactively repeal the state's Racial Justice Act. At the same time, new appointees to the Florida Supreme Court overturned established procedural safeguards in three death penalty cases, including abandoning case precedent that required a unanimous jury recommendation for death before a trial judge could impose the death penalty. The court's decision in State v. Poole could retroactively reimpose dozens of death sentences that previously had been overturned.
International
Jun 01, 2023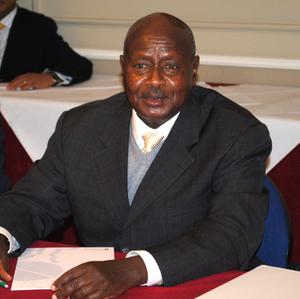 Uganda's Controversial ​
"

Anti-Homosexuality Act" Includes Possibility of Death Sentence
Victims' Families
May 30, 2023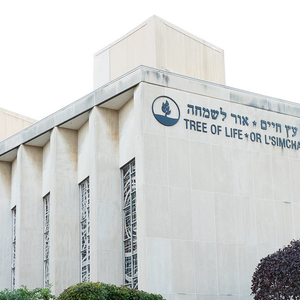 Victims' Families are Divided Over Death Penalty as Bowers Trial Begins