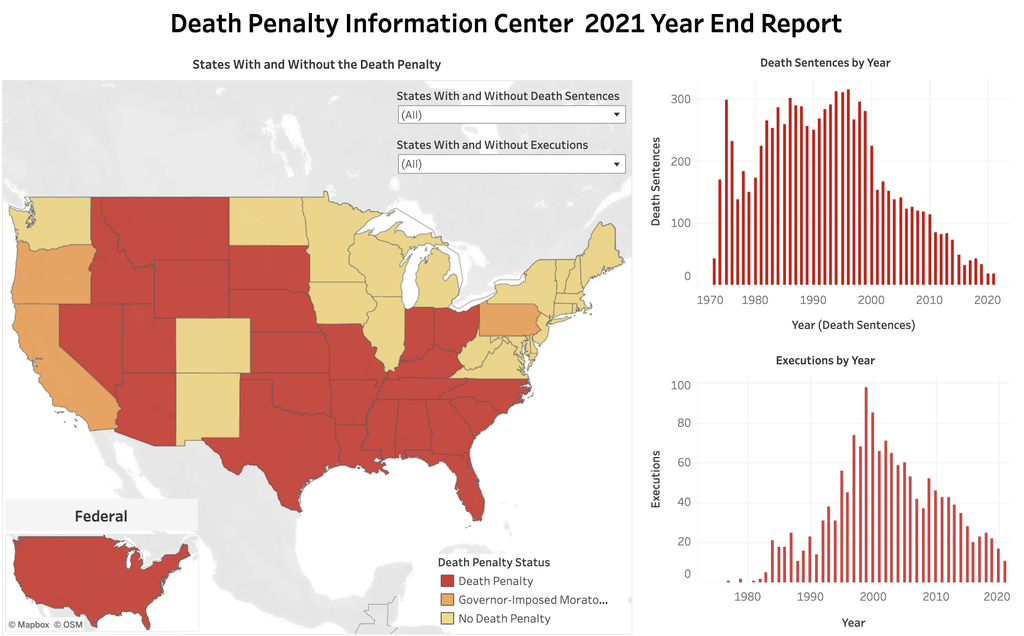 Virginia's historic abolition of the death penalty highlighted a year in which support for capital punishment continued to erode, according to the 2021 Year End Report from the Death Penalty Information Center. Executions, death sentences, and public support for capital punishment were all at or near historic lows in 2021, the report said, while the executions and new death sentences that did take place exposed deep flaws in the administration of the nation's capital punishment system.
Virginia, which had carried out more executions since colonial times than any other state in the country, became the first Southern state to end the practice. Abolition efforts explicitly linked the death penalty to the state's history of slavery, lynchings, and Jim Crow segregation. The repeal made Virginia the 23rd state to legislatively or judicially abolish the death penalty, and the 11th to do so this century. Twenty-six states now have abolished the death penalty or imposed gubernatorial moratoria on executions and 34 have abolished capital punishment or not carried out an execution in more than a decade.
"The death penalty grew increasingly geographically isolated in 2021," said Robert Dunham, DPIC's Executive Director. "Virginia's repeal created a death-penalty-free zone along the U.S. Atlantic coast that now runs from the Canadian border of Maine to the northern border of the Carolinas. In the west, an execution-free zone spans the Pacific coast from Alaska to Mexico. The handful of states that continue to push for capital punishment are outliers that often disregard due process, botch executions, and dwell in the shadows of long histories of racism and a biased criminal legal system."
Only five states and the federal government carried out executions in 2021, and the 11 that were conducted were the fewest since 1988. The 18 death sentences imposed as of December 16 matched 2020's record low. Just three states — Texas, Oklahoma, and Alabama — accounted for a majority of both executions and new death sentences in 2021, and just five counties — Harris, Dallas, Tarrant, and Bexar in Texas, and Oklahoma County in Oklahoma — now account for 20% of all executions in the United States in the past fifty years.
The few executions that were conducted went forward with apparent disregard for due process, judicial review of execution methods, or potentially meritorious claims of intellectual disability, incompetence to be executed, and innocence. Ten of the eleven people executed had one or more significant mental impairments (serious mental illness, brain damage or IQ in the intellectually disabled range, and/or chronic trauma). One execution was botched, another was carried out without media witnesses present, and three people who met the clinical definition of intellectual disability and so were constitutionally ineligible for the death penalty were executed without any diagnostically appropriate judicial review of their claims. The year's new death sentences were also badly flawed, with more than a quarter (27.8%) imposed either by non-unanimous juries or by judges after defendants waived jury sentencing or in states that denied defendants the right to a sentencing jury.
The Trump administration concluded its execution spree, carrying out three executions in the ten days before the inauguration of President Biden. The thirteen executions performed in a six-month period from July 2020 to January 2021 were historically anomalous in numerous ways, including the most executions ever carried out during a presidential transition period. In June, Attorney General Merrick Garland announced a formal pause on all federal executions while the Department of Justice undertook a review of changes in executive branch death-penalty policies implemented under the Trump Department of Justice.
Two more innocent people were exonerated from death row in 2021. A DPIC study uncovered 11 additional exonerations, bringing the total number of death-row exonerations to 186. One person has been exonerated from death row for every 8.3 executions. Several prisoners with strong innocence claims also made news in 2021. Julius Jones came within four hours of execution in Oklahoma before Governor Kevin Stitt granted clemency, reducing his sentence to life without parole. Pervis Payne was removed from death row in Tennessee as a result of his intellectual disability, and continues to pursue further review of his innocence claims. In Texas, a hearing was held in the case of Rodney Reed. Bastrop County District Court Judge J.D. Langley issued recommendations and findings of fact that credited every prosecution witness over every witness presented by Reed's defense counsel, concluding that Reed's conviction should be upheld.
Public opinion polls and an historical index of polling on capital punishment found that support for the death penalty in the United States was the lowest it has been in a half-century. An index of nearly 600 death-penalty public opinion surveys conducted over the course of 75 years indicated that public support for capital punishment has steadily declined since the 1990s and was lower in 2021 than at any time since 1966. The 2021 Gallup poll measured public support for the death penalty at a half-century low, with 54% of respondents to the organization's annual crime survey saying that they were "in favor of the death penalty for a person convicted of murder."
Murder Rates
Jun 09, 2023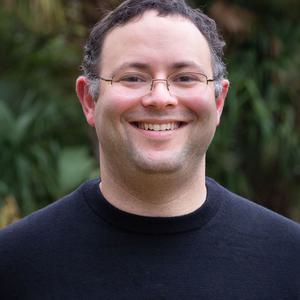 New
AH

Datalytics Data Shows Sharp Decline in Murder Rates in

2023
United States Supreme Court
Jun 08, 2023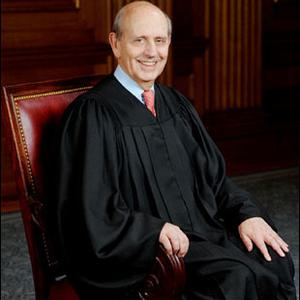 Former Supreme Court Justice Stephen Breyer Expresses Continued Frustration with the Fair Administration of the Death Penalty