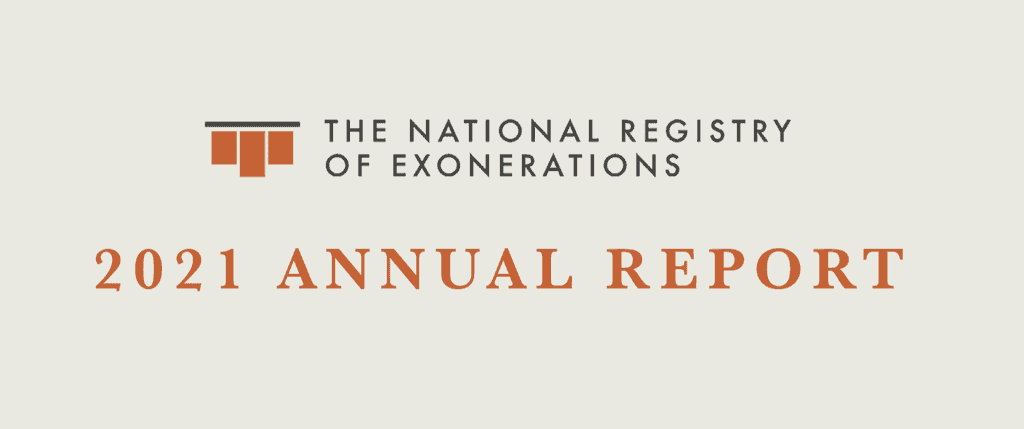 A Death Penalty Information Center review of data from the National Registry of Exonerations has found that the pursuit or threatened use of the death penalty by police or prosecutors in nine different states led to the wrongful murder convictions of at least twelve innocent people who were exonerated in 2021.
DPIC's analysis of the National Registry's 2021 Annual Report on Exonerations found that prosecutors in California, Georgia, Illinois, Mississippi, and New York wrongfully sought the death penalty against seven innocent defendants who were exonerated of capital murder in 2021. In other cases, prosecutors in Illinois, Oklahoma, and Pennsylvania secured wrongful murder convictions against five innocent defendants by presenting perjured testimony from witness who had been threatened with the death penalty or given undisclosed favorable deals to avoid facing the death penalty themselves. Each of those defendants were sentenced to terms of life imprisonment or life without possibility of parole.
"We have often heard prosecutors assert that the death penalty is necessary as a bargaining chip to solve crimes or induce guilty pleas," DPIC executive director Robert Dunham, who conducted the analysis, said. "But states that don't have the death penalty do equally well closing cases and don't have more difficulty with plea bargains.
"On the other hand," Dunham said, "the evidence continues to mount that threatening witnesses and suspects with the death penalty is implicated in numerous false confessions and coerces other people into providing false testimony against innocent defendants."
Three of the wrongfully capitally prosecuted defendants who were exonerated in 2021 — Mississippi death row prisoners Sherwood Brown and Eddie Lee Howard and California death-row prisoner Barry Williams — had been sentenced to death. Juries sentenced three other wrongfully capitally prosecuted defendants — James Allen in Illinois, George Bell in New York, and Devonia Inman in Georgia — to life without parole. In the seventh capital prosecution, Georgia prosecutors secured a wrongful murder conviction against Dennis Perry, and then used the threat of an imminent penalty-phase trial to coerce him to agree to waive any guilt-phase appeals in exchange for being spared the death penalty.
Official misconduct was the leading cause of the wrongful convictions, present in 10 of the 12 cases. The National Registry did not classify the other two cases as official misconduct, although prosecutors presented false forensic bitemark evidence, now widely regarded as junk science, to obtain death sentences against Howard and Brown, as well as perjured informant testimony against Brown. In Barry Williams' case, Los Angeles prosecutors obtained his wrongful conviction and death sentence by withholding exculpatory evidence and knowingly presenting false testimony.
Race again was a significant factor in the exonerations. Nine of the exonerees are African American. All 12 are male. Six of the seven who were wrongfully capitally prosecuted and — and all three who were sentenced to death are black. The men averaged 26.5 years between conviction and exoneration, collectively losing more than 300 years to the wrongful convictions. But African-American exonerees averaged 27.8 years from conviction to exoneration, nearly 23% longer than the average of 22.7 years it took to clear white exonerees.
DNA evidence, which has been a factor in only 15% of death-row exonerations, contributed to only four of the 12 exonerations.
The use or threat of the death penalty led to three wrongful convictions in Cook County, Illinois, whose 16 death-row exonerations are the most in the U.S. The wrongful threat of the death penalty also led to two wrongful convictions in Philadelphia County, Pennsylvania, whose 6 death-row exonerations are tied with Cuyahoga County, Ohio for the second most in the country. Only one of those cases was capitally prosecuted, illustrating how misuse of the death penalty as a bargaining tool produces miscarriages of justice in both capital and non-capital prosecutions.
In non-capital proceedings, Philadelphia prosecutors presented perjured testimony against co-defendants Troy Coulston and Christopher Williams from a 19-year-old witness who had pled guilty to six murders to escape the death penalty and been promised the possibility of release in 15 years. Assistant District Attorney David Desiderio did not include the promise in the formal plea agreement and the witness, James White, later said Desiderio specifically instructed him not to reveal the promise. Desiderio then elicited false testimony from White that he expected to receive a life sentence.
After reform prosecutor Lawrence Krasner became Philadelphia District Attorney, an investigation by the office's Conviction Integrity Unit revealed what the National Registry of Exonerations described as "a trove" of exculpatory police reports and information that had been concealed from the defense in cases in which White had testified. That included a second murder case in which Williams had been wrongfully convicted and sentenced to death. Williams was exonerated of that murder in December 2019.
In the Cook County non-capital cases, a key prosecution witness falsely implicated co-defendants Nicholas Morfin and Wayne Antusas in their separate trials. In Tulsa, Oklahoma, multiple prosecution witnesses falsely implicated Corey Atchison after being threatened with the death penalty.
Seventeen Tulsa death-row prisoners have been executed since the 1970s, more than all but five counties in the United States. Another seven Tulsa death-row prisoners are scheduled to be put to death during Oklahoma's planned execution of 25 prisoners between August 2022 and December 2024.
| | | | | | | | | | | |
| --- | --- | --- | --- | --- | --- | --- | --- | --- | --- | --- |
| Name | State | County | Most Serious Crime | Year Convicted | Year Exonerated | Sentence | Race | Sex | Contributing Factors | How Death Penalty Implicated |
| | Illinois | Cook | Murder | 1987 | 2021 | Life without parole | Black | Male | Mistaken Witness ID, False Confession, Perjury or False Accusation, Official Misconduct | Wrongfully capitally prosecuted but the jury sentenced him to life. |
| | Illinois | Cook | Murder | 1998 | 2021 | Life without parole | White | Male | Perjury or False Accusation, Official Misconduct | Prosecution witness lied to avoid the death penalty (co-defendant, Nicholas Morfin) |
| | Oklahoma | Tulsa | Murder | 1991 | 2021 | Life | Black | Male | Perjury or False Accusation, Official Misconduct | Multiple prosecution witnesses falsely implicated Atchison after being threatened with the death penalty. |
| | New York | Queens | Murder | 1999 | 2021 | Life without parole | Black | Male | Mistaken Witness ID, False Confession, Perjury or False Accusation, Official Misconduct, Inadequate Legal Defense | Wrongfully capitally prosecuted but the jury sentenced him to life. |
| | Mississippi | DeSoto | Murder | 1993 | 2021 | Death | Black | Male | False or Misleading Forensic Evidence, Perjury or False Accusation, DNA* | Wrongfully capitally prosecuted and sentenced to death. |
| | Pennsylvania | Philadelphia | Murder | 1992 | 2021 | Life without parole | Black | Male | Perjury or False Accusation, Official Misconduct | Key prosecution witness falsely implicated Couston as part of a deal in which he pled guilty to six murders to escape the death penalty after being promised the possibility of release in 15 years. (co-defendant, Christopher Williams) |
| | Mississippi | Lowndes | Murder | 1994 | 2021 | Death | Black | Male | False Confession, False or Misleading Forensic Evidence, Inadequate Legal Defense, DNA* | Wrongfully capitally prosecuted. First sentenced to death in 1994. After conviction overturned, wrongfully capitally prosecuted and sentenced to death again on retrial. |
| | Georgia | Cook | Murder | 2001 | 2021 | Life | Black | Male | Mistaken Witness ID, Perjury or False Accusation, Official Misconduct, DNA* | Wrongfully capitally prosecuted but the jury sentenced him to life. |
| | Illinois | Cook | Murder | 1997 | 2021 | Life without parole | White | Male | Perjury or False Accusation, Official Misconduct | Prosecution witness lied to avoid the death penalty (co-defendant, Wayne Antusas). |
| | Georgia | Camden | Murder | 2003 | 2021 | Life without parole | White | Male | Mistaken Witness ID, False Confession, Perjury or False Accusation, Official Misconduct, DNA* | Wrongfully capitally prosecuted. After Perry was convicted, prosecution agreed to drop the death penalty in exchange for Perry waiving his appeals. |
| | California | Los Angeles | Murder | 1986 | 2021 | Death | Black | Male | Mistaken Witness ID, Perjury or False Accusation, Official Misconduct, Inadequate Legal Defense | Wrongfully capitally prosecuted and sentenced to death. Defense also alleged that one witness was threatened with the death penalty unless he falsely implicated Williams. |
| | Pennsylvania | Philadelphia | Murder | 1992 | 2021 | Life without parole | Black | Male | Perjury or False Accusation, Official Misconduct | Key prosecution witness falsely implicated Williams as part of a deal in which he pled guilty to six murders to escape the death penalty after being promised the possibility of release in 15 years (co-defendant, Troy Coulston). |
Victims' Families
Jan 26, 2023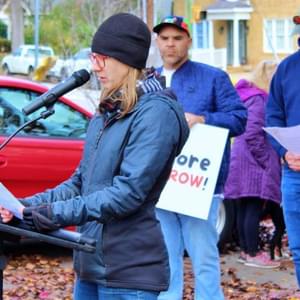 Family Members of Murder Victims Call on North Carolina, Nevada to Commute States' Death Rows
Representation
Jan 25, 2023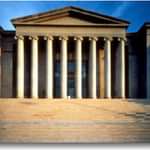 Alabama Court Removes Key Appeal Protection for Death Sentenced Defendants