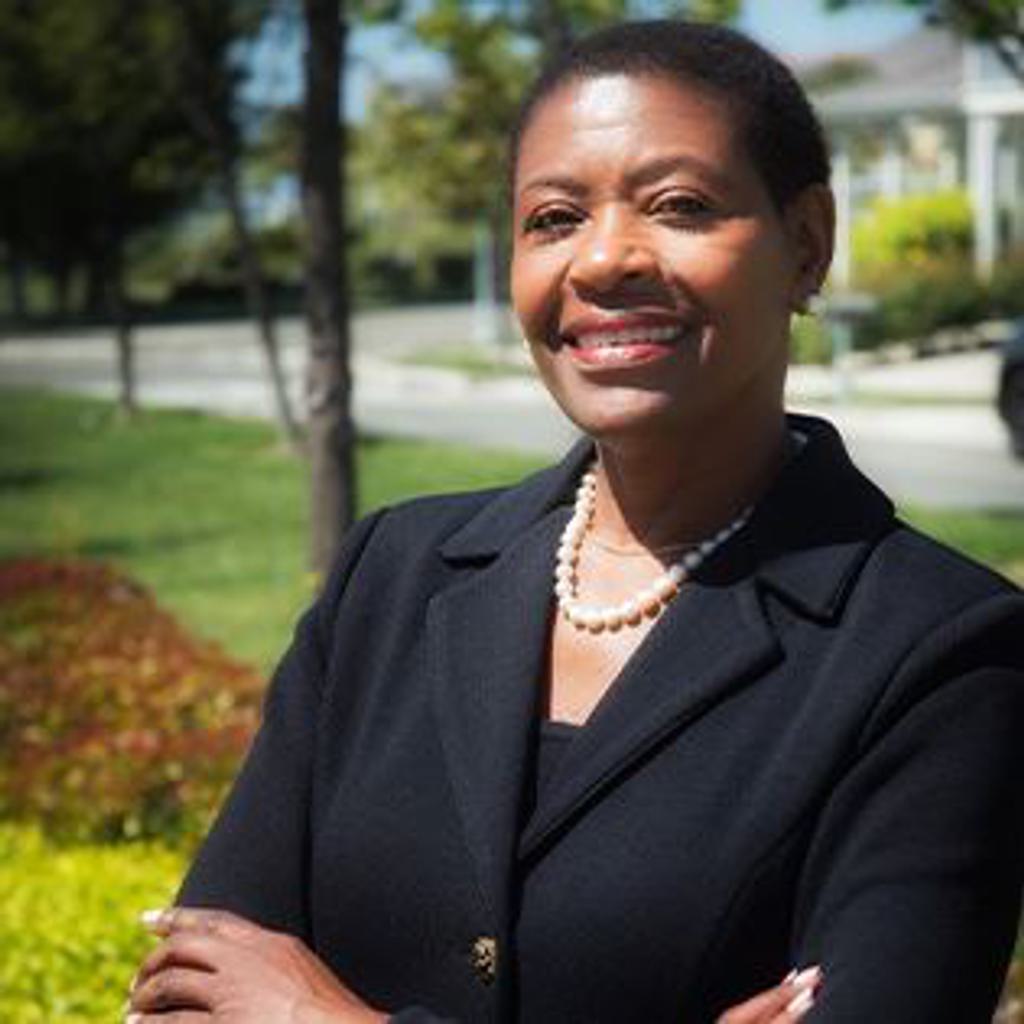 In the January 2022 episode of Discussions with DPIC, Contra Costa County, California District Attorney Diana Becton (pictured), speaks with Death Penalty Information Center Executive Director Robert Dunham about the rise in reform prosecutors across the country, the inherent flaws in capital punishment that led her to work alongside other reform prosecutors to end the death penalty, and her efforts as district attorney to bring fairness and equity to the criminal legal system.
Becton is the first woman and first African American to serve as District Attorney in Contra Costa. Prior to becoming District Attorney in 2017, she served for twenty-two years as a judge in the county, where she was elected as the Contra County court's Presiding Judge. She discusses with Dunham how her lived experiences shape how she sees her role as a District Attorney, the pushback against reform prosecutors who are women of color by those interested in maintaining the status quo, and the larger national movement to change America's approach to criminal justice.
The country's growing shift away from reflexively punitive policies begins, Becton says, with "the data: that the United States with 5% of the world's population has become the most over-incarcerated country in the world."
"We have come to understand that over the last 40 years or so, these very tough on crime policies that have been in place have led us to this place of very, very high incarceration rates in our country, but really haven't kept our communities any safer," she says. "And we've also come to see that there are huge disparities in terms of who goes in to our jail and prison system. Very often those people are drawn from some of our most disadvantaged neighborhoods in the country, as well as disproportionately affecting minority people."
She tells Dunham, "Communities are now demanding that there be new approaches to this thing that we call safety within our communities. People are asking us to do something different, that doesn't result in these high incarceration rates, that gives people second chances in our society, and that bring some equity and fairness to the system."
The Death-Penalty System 'Cannot be Repaired'
Becton observes that similar factors are driving reform prosecutors to oppose capital punishment. The death penalty, she says, is "the ultimate … kind of harsh punishment," which necessarily makes it "a part of this whole conversation of over-incarceration, and over-punishment in our country." She notes that, over the past half-century, there have been "a lot of efforts to try to make America's death penalty system somehow fair and somehow just. But the reality," she says, "is that … this system cannot be repaired. It is broken. It often penalizes those who are the most impoverished and poorly represented, those who have mental illness, and we know that race certainly plays a very disturbing role in terms of who the death penalty is applied against."
Becton also cites the "proven risk" of wrongful capital convictions as another reason the death penalty is losing favor. "Once you have executed a person," she tells Dunham, "that cannot be reversed." In addition, she emphasizes the adverse impact capital cases have on the overall workload in a prosecutor's office. "As prosecutors," she says, "we … have to allocate and prioritize our department resources. We know that the death penalty cases can consume an inordinate amount of staff time and resources that go well beyond the cost of seeking some other alternatives like life in prison."
The costs are also significant for taxpayers, she notes. California has "a very bloated and racially biased and a very, very expensive [death-penalty] system that costs significant resources throughout our state," she says. "In fact, in California, we have spent over $5 billion pursuing executions over the past 40 or so years. And … we haven't had an execution since 2006." With Governor Newsom's moratorium on executions, "we don't even see that in the foreseeable future."
As with recent death-penalty repeal efforts in Virginia and Utah, Becton sees reform prosecutors changing the tenor of the public debate. She is one of the founding members of the Prosecutors Alliance of California, a group of reform prosecutors who are collectively pushing for criminal justice reform. "[T]ypically, there's only been one voice at the table [from law enforcement] and that voice is not typically … in favor of criminal justice reform," she observes. The Prosecutors Alliance, which includes Los Angeles District Attorney George Gascón, San Francisco District Attorney Chesa Boudin, and San Joaquin District Attorney Tori Verber Salazar among its members, "lend a different view, … lend a different voice to what it means to have safe communities" and provide a voice for progressive criminal justice legislation and changes in the state's criminal justice system. "And so, yes, we took a stand" on Governor Newsom's moratorium and the ultimate abolition of the death penalty, Becton told Dunham. "We took a stand statewide," Becton says, adding that she will "continue to work publicly to support legislation that might repeal and end the death penalty in California and indeed, in our country."
A New Voice at the Table
The prosecutor, Becton observes, has become "the most powerful actor in our criminal justice system and has so much influence over what happens in terms of fairness and in terms of equity in our communities." As the first woman and first African American to serve as District Attorney, the voice she adds to the discussion is one that has been largely absent from prosecutorial decision making.
"All of us are a product of our experiences," she says. "And so when I show up, I mean, first and foremost, I'm a black woman. And I am the first person to be in this position in my county since the office was established in 1850. And not only my experiences as a mother, raising two black sons, but also my experiences in my own community, seeing the devastation on so many lives, and on so many families, from this overly harsh criminal justice system." Prosecutors, she says, are "the gatekeepers of this justice system. And we have to always keep in mind our role. So, as I bring all of those experiences to the table with me, … I think it gives me a level of compassion to this work, that I bring as the gatekeeper."
The mere presence of Black women in positions of authority has made them lightning rods for criticism and retaliation. In 2017, Florida Governor Rick Scott removed State Attorney Aramis Ayala from more than twenty murder cases because she announced that her office would not seek the death penalty. In 2021, the Alabama courts suspended Jefferson County Judge Tracie Todd for 90 days without pay n what appeared to be retaliation for her rulings finding the state's death penalty practices unconstitutional and barring the death penalty in four cases.
In response to a question by Dunham as to whether she had experienced any backlash for her reform positions, Becton responded: "Lots. … [T] here's roughly 2,400 elected prosecutors in our country," Becton said, "and less than 1% of those who are elected are women of color. So, it's almost as if we are in places where people feel that we should not be and we're doing things and making decisions that people feel we should not be making. And so there has been a huge backlash across the country."
Becton points to political attacks on other African American prosecutors, including Kim Fox in Chicago, Kim Gardner in St. Louis, and Rachel Rollins in Boston, and says "All of us around the country … have come to understand that we are treated so much more harshly, even than our own brothers who are on our side in this movement for criminal justice reform. … It's a constant battle, it's a constant fight … as we sit in these places of power where people really don't want us to be."
In California, Governor Newsom and district attorneys Gascón and Boudin have been targeted for recalls. Asked whether those efforts have had a chilling effect on her pursuit of legal reform, Becton said: "those of us who are doing this work, we recognize that this is a movement, just like a civil rights movement, which took a lot of time to be able to effectuate change. We can't allow what happens day-to-day to chill our ability to be bold in our policies and to move forward with the work that we know is so important."
She concludes, "All of us, at the end of the day, we understand that we are in a fight, but we also believe deeply that the arc of the universe definitely bends towards justice. And so we do the work. We show up every day. And we keep up the fight, no matter what is happening around the country, no matter what's happening in our local jurisdictions, because we understand that we're part of a larger movement."
Human Rights
May 24, 2023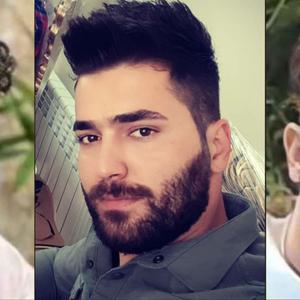 Iran Continues Aggressive Use of Death Penalty Despite International Condemnation