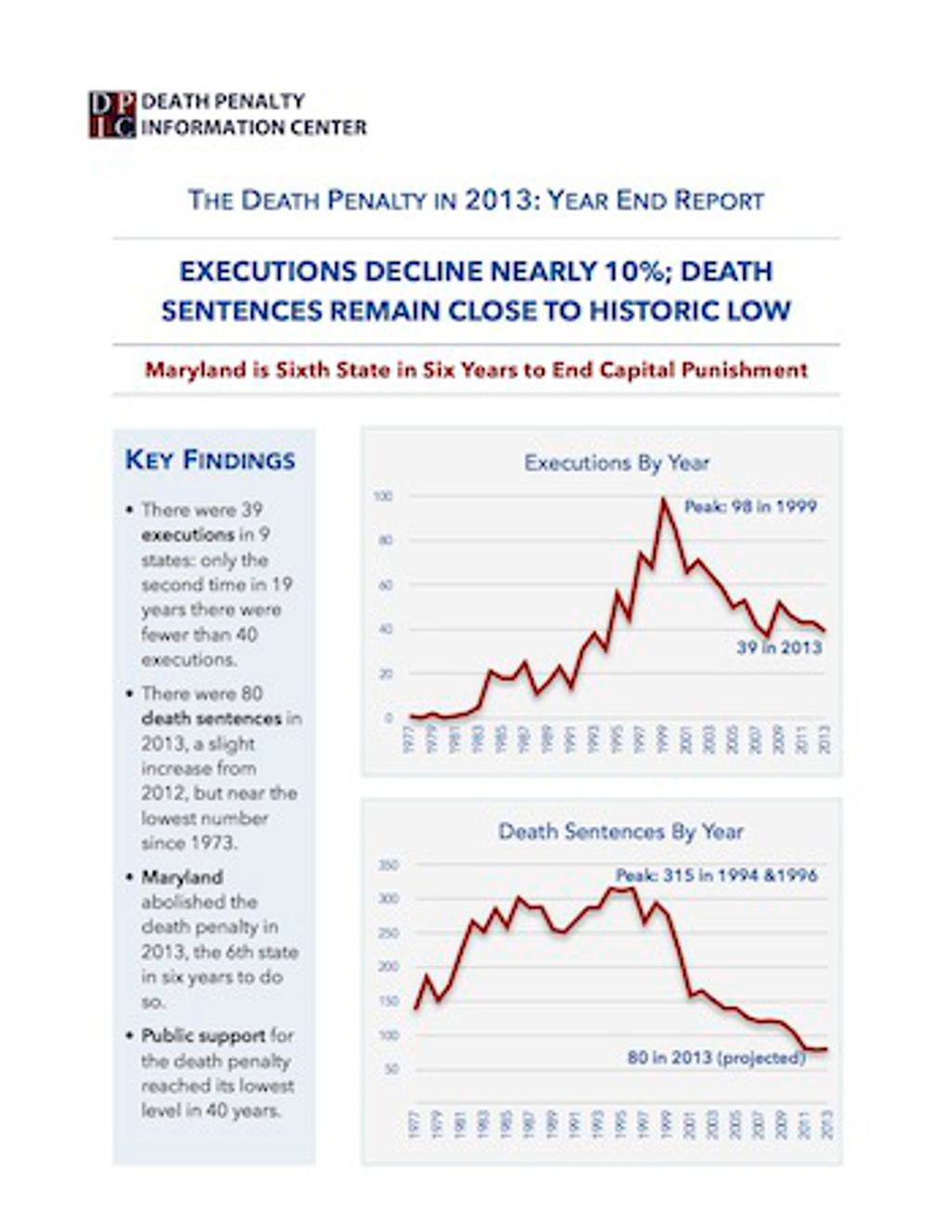 | | |
| --- | --- |
| | On December 19, the Death Penalty Information Center released its annual report on the latest developments in capital punishment, "The Death Penalty in 2013: Year End Report." In 2013, executions declined, fewer states imposed death sentences, and the size of death row decreased compared to the previous year. The number of states with the death penalty also dropped, and public support for capital punishment registered a 40-year low. There were 39 executions in the U.S., marking only the second time in 19 years that there were less than 40. Just two states, Texas (16) and Florida (7), were responsible for 59% of the executions. The number of death sentences (80) remained near record lows, and several major death penalty states, inclucing Virginia, South Carolina, Tennessee, and Louisiana, imposed no death sentences this year. Maryland became the sixth state in six years to abolish capital punishment. "Twenty years ago, use of the death penalty was increasing. Now it is declining by almost every measure," said Richard Dieter, DPIC's Executive Director and the author of the report. "The recurrent problems of the death penalty have made its application rare, isolated, and often delayed for decades. More states will likely reconsider the wisdom of retaining this expensive and ineffectual practice." |
("The Death Penalty in 2013: Year End Report," DPIC, December 19, 2013). See DPIC's Press Release. View a video summarizing the report. See other DPIC Reports.
Innocence
Sep 20, 2023
Glynn Simmons Exonerated
48

Years After He Was Sentenced to Death in Oklahoma
Arbitrariness
Sep 13, 2023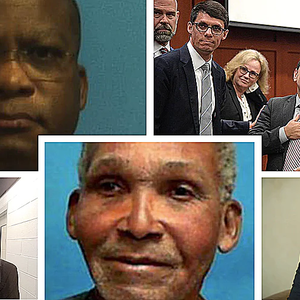 When Jurors Do Not Agree, Should a Death Sentence Be Imposed?