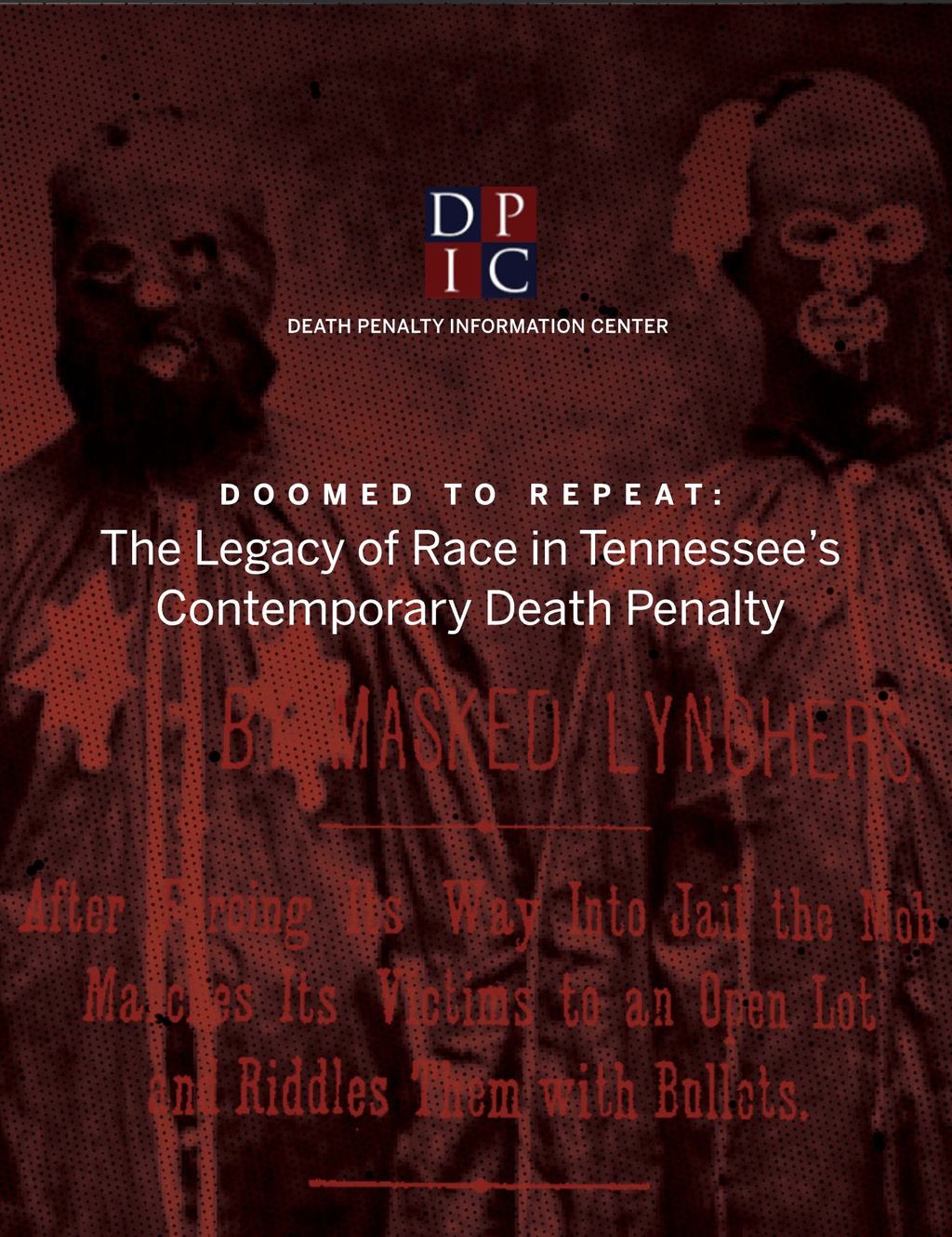 The Death Penalty Information Center's new report on race and the death penalty in Tennessee places the state's death penalty system in historical context, documenting how racial discrimination and racial violence continue to influence the administration of the death penalty. Doomed to Repeat: The Legacy of Race in Tennessee's Contemporary Death Penalty, released June 22, 2023, notes that as the Tennessee Department of Correction develops new lethal injection protocols and prepares to resume executions, the state may find it useful to understand how Tennessee arrived at its current capital punishment system.
The report explains that in the 18th and 19th centuries, the use of capital punishment in Tennessee was largely dependent on the race of the defendant. There were 13 offenses for which Black people could receive the death penalty, compared to just two offenses that could result in death sentences for white citizens. From the beginning, the death penalty was applied differently based on race.
The death penalty was not the only form of lethal punishment that targeted Black Tennesseans. The report ties Tennessee's use of capital punishment to its troubled history of racial terror. Tennessee was the site of more than 500 lynchings, according to Tennesseans for Historical Justice, and a nationwide study of death sentences between 1989 and 2017 found a significant statistical relationship between a state's history of lynching and the number of death sentences given to Black defendants.
Many of the historical issues related to race in the state, including segregation and Black voter disenfranchisement, are still prevalent in Tennessee today. For example, the state has the highest proportion of disenfranchised Black residents in the United States, with more than 1 in 5 Black people unable to vote. Concerns regarding voter disenfranchisement have been heightened as the state legislature has continued to remove power from locally elected prosecutors to handle various aspects of capital cases, and shifted the authority to the state's Attorney General, who is not elected.
"Nothing can change the fact that racial violence and discrimination are part of Tennessee's history. But studying the past can help us understand why racial disparities continue today— especially in our death penalty system—and inform future decisions," said Robin Maher, DPIC's Executive Director.
Human Rights
Sep 28, 2023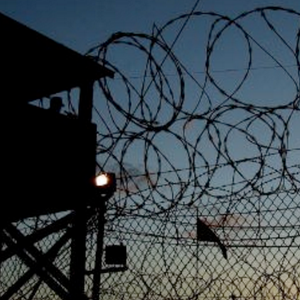 Guantanamo Bay Judge Rules
9

/​

11

Capital Defendant Mentally Incompetent to Stand Trial
Innocence
Sep 27, 2023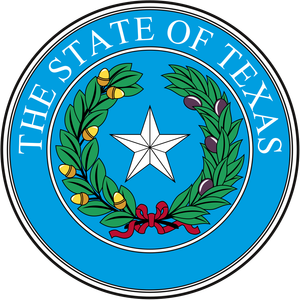 Former Texas Death Row Prisoner Clinton Young Sues Prosecutor for Misconduct
Innocence
Sep 20, 2023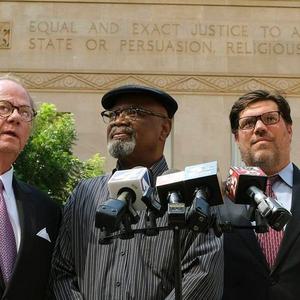 Glynn Simmons Exonerated
48

Years After He Was Sentenced to Death in Oklahoma