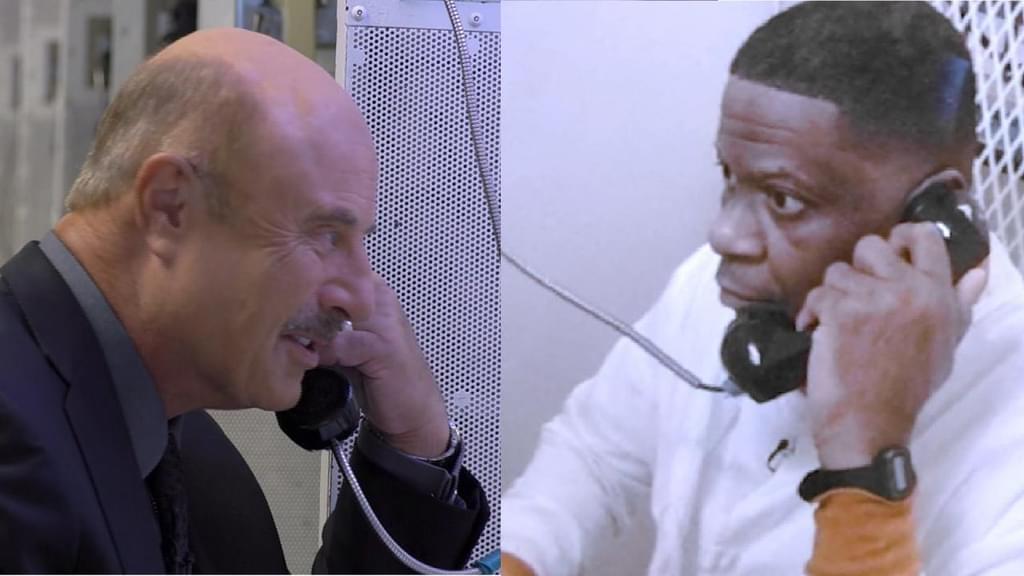 The case of Texas death-row prisoner Rodney Reed (pictured, right), who is facing execution in Texas on November 20, 2019 despite powerful evidence of innocence, is attracting national attention from unusual sources. On October 10 and 11, the syndicated television show Dr. Phil devoted two episodes to an investigation of the innocence claims in Reed's case.
"I don't think it's a question of whether he's guilty or not guilty," host Dr. Phil McGraw (pictured, left) said. "I think the question is, has he had a fair trial with a full airing of all of the evidence. And I think the answer to that question, in my opinion, is not just 'no' but 'hell no.'"
Reed, who is represented by the Innocence Project and is seeking DNA testing of evidence he says will exonerate him, was convicted and sentenced to death for the murder of Stacey Stites. Reed says he and Stites were involved in a secret relationship for about five months prior to her death. Over the course of two hours, Dr. Phil featured clips from his own in-person interview with Reed, as well as appearances by Reed's mother and brother, his attorney Bryce Benjet, forensic experts, and a cousin of the victim. The episodes describe problems with the forensic science in the case and explore the theory that Stites may have been killed by her fiancé, police officer Jimmy Fennel, who was later convicted of abducting and raping a woman while on duty.
McGraw interviewed Alicia Slater, a co-worker of Stites' who has recently come forward to say she knew about Stites' affair with Reed. Slater says that she asked Stites if she was excited about her upcoming wedding, and Stites told her no, because "she was sleeping with a black guy named Rodney." Slater explains that she warned Stites to "be careful" because "in the 90s, Bastrop, Texas did not have many interracial couples." She went on to say that Stites was "worried about Jimmy and what he would do if he ever found out she was cheating on him." Slater immediately suspected Fennel when she heard of Stites' death: "When I found out Stacey had died, my first thought was 'did she get caught cheating?'"
Several forensic experts spoke about the case, highlighting the faulty forensic evidence used to convict Reed. Retired NYPD Detective Sergeant Kevin Gannon said that he believes the scene where Stites' body was found was "staged," and that she was actually killed by drowning, rather than strangulation, as the state concluded. Gannon and victimologist Dr. Lee Gilbertson describe their theory of how the murder took place, based on the forensic evidence. If she had been strangled, Gannon explained, "her hyoid bone should have been ruptured. Her larynx should have had some kind of damage," and the blood vessels in her eyes would burst, but none of these symptoms was present. Her lungs had absorbed 16 ounces of fluid, leading him to conclude she was drowned. Her body was found face-up, but blood had settled in the front of her body, suggesting she was facedown for several hours after her death. They say that the state's theory of the case is faulty, because prosecutors claimed that Reed attacked Stites as she drove to work, killed her, then left her truck in a parking lot. Decomposition fluids were found in the truck, indicating that Stites' body was transported in it after she was killed. The truck also contained fingerprints from Stites and Fennel, but not Reed. Stites' fingernails were cut very short, eliminating any DNA evidence that could have been under them.
Forensic pathologist Dr. Cyril Wecht concluded that the time of Stites' death given at trial was incorrect. The timing of her death was critical, because Reed had an alibi until midnight on the night of the murder. "I have concluded, after reviewing all of the information – the autopsy report, the photographs, and all the background information – there is simply no question, from a forensic, scientific standpoint, that Stacey Stites was murdered before midnight," Wecht said. "There is no way that the timing that is necessary for the prosecution to have brought this case and to have convicted Rodney Reed has any kind of validity. None." He continued, "I would say without hesitation, that this is one of the clearest unequivocal cases of gross, gross misjudgment, of travesty of justice, that I have ever seen."
The show delves into suspicions against Stites' fiancé, Jimmy Fennel, who was initially the lead suspect in her death. Fennel failed a lie detector test about the murder and gave changing statements about his whereabouts on the night Stites was killed. Years later, he was convicted of the rape of Connie Lear. Lear appeared on Dr. Phil to tell the story of the crime, and said she believes Fennel is "absolutely capable of rape, killing, covering it up."
Fennel's attorney denied that his client killed Stites and her family provided a statement to Dr. Phil expressing their belief that Reed was her killer.
Innocence
Sep 20, 2023
Glynn Simmons Exonerated
48

Years After He Was Sentenced to Death in Oklahoma
Arbitrariness
Sep 13, 2023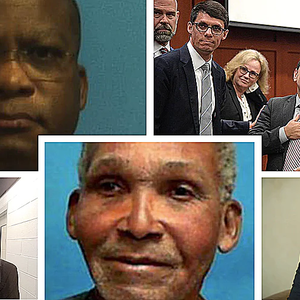 When Jurors Do Not Agree, Should a Death Sentence Be Imposed?