The Dallas Morning News renewed its call for a moratorium on executions in Texas because of the numerous errors in the state's death penalty system. The paper highlighted the cases of Michael Blair and Charles Hood as examples of how the system has broken down. Blair was exonerated in 2008 after 14 years on death row. DNA evidence revealed that he had not been the murderer of 7-year-old Ashley Estel in 1993, despite the fact that the jury had taken only 27 minutes to convict him, and that he may have been guilty of other crimes. Charles Hood remains on Texas' death row, even though the fairness of his trial was completely compromised by the fact that the judge and the prosecutor admitted to having an illicit sexual affair.
These and other problems have led the Dallas Morning News to change its 100-year position and oppose the death penalty completely. " It's the view of this newspaper that the justice system will never be foolproof and, therefore, use of the death penalty is never justified." Nevertheless, the paper supports the call of conservative Republican Brian McCall for a two-year moratorium on executions.

("Editorial: Death penalty moratorium needed," Dallas Morning News, Dec. 29, 2008). See Editorials and New Voices.
New Voices
Sep 25, 2023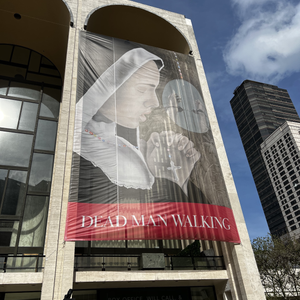 The Metropolitan Opera Premieres ​
"

Dead Man Walking" Based on the Book by Sister Helen Prejean