In a February 6 editorial, The New York TImes hails the reform efforts of the "new generation" of state and local prosecutors who are working to change the United States' criminal justice system, and especially the use of the death penalty. The Times highlights the comments of two newly elected local prosecutors, Beth McCann, the new prosecutor in Denver, Colorado, and Kim Ogg, the new district attorney in Harris County, Texas. McCann has said her office will not seek the death penalty because she does not think "that the state should be in the business of killing people." Ogg has pledged that there will be "very few death penalty prosecutions" during her tenure as district attorney. The Times also notes the leadership of state elected officials, pointing to Washington state, where current Democratic Attorney General, Bob Ferguson, and his Republican predecessor, Rob McKenna, are jointly supporting a death penalty repeal bill. "Prosecutors aren't just seeking fewer death sentences; they're openly turning against the practice, even in places where it has traditionally been favored," the editorial states, citing the historically low number of death sentences in 2016. Emphasizing the influence of these state and local officials, it calls the role of prosecutor, "one of the most powerful yet least understood jobs in the justice system." Their role is especially critical as national leaders present a "distorted … reality of crime in America" in support of a "law and order" agenda, the Times says. "In these circumstances, the best chance for continued reform lies with state and local prosecutors who are open to rethinking how they do their enormously influential jobs."
(Editorial, "A Wiser Generation of Prosecutors," The New York Times, February 6, 2017.) See Editorials and New Voices.
Arbitrariness
Sep 13, 2023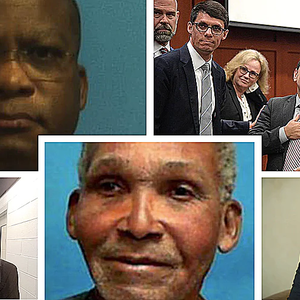 When Jurors Do Not Agree, Should a Death Sentence Be Imposed?