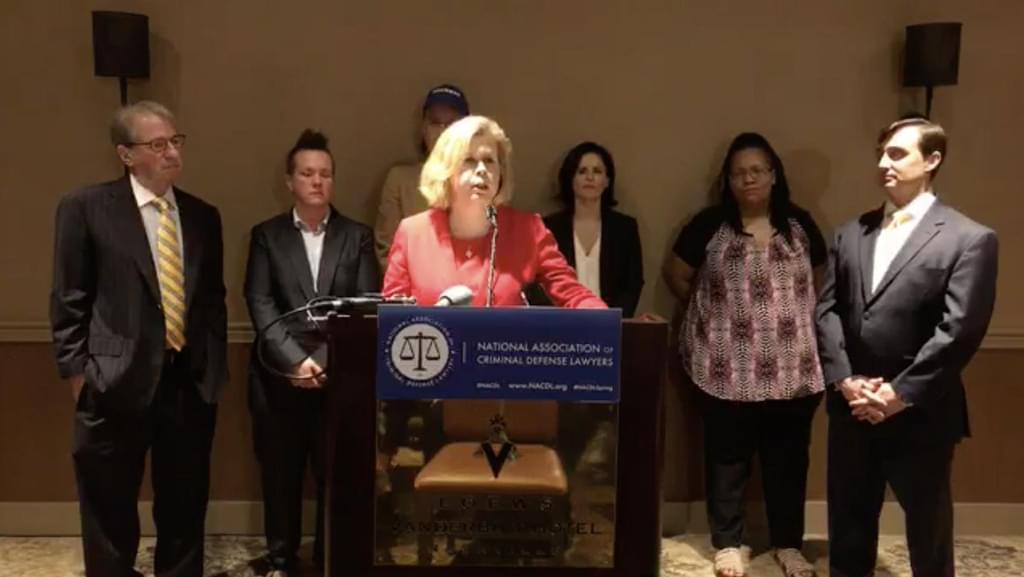 Tennessee executed Sedley Alley in 2006 for the brutal rape and murder of Marine Lance Corporal Suzanne Collins, after having denied him DNA testing that his lawyers believed could have established his innocence. Now, after new evidence suggests that another man may have committed the murder, the Innocence Project has filed a petition in Shelby County (Memphis) Criminal Court on behalf of Alley's estate renewing Alley's request for DNA testing. Local counsel also sent a letter to Governor Bill Lee asking him to exercise his clemency power to order DNA testing and, if the evidence exonerates Alley, to issue a posthumous pardon.
Innocence Project co-founder and special counsel Barry Scheck announced the filings at a May 1, 2019, news conference in Memphis. "There has never been a full and fair hearing on Mr. Alley's guilt or innocence," Scheck said. "This case has all the tell-tale signs of a wrongful conviction – a confession that has been demonstrated to be false by objective forensic evidence, mistaken eyewitness identification, and, most disturbing, the refusal to test DNA evidence that could have exonerated Mr. Alley or removed the doubts about his guilt." Alley was convicted and sentenced to death after the lawyers appointed to represent him at trial failed to investigate glaring inconsistencies between the physical evidence and a confession Alley consistently said had been coerced. Instead, with no prior history of mental illness, his lawyers argued that he suffered from a multiple-personality disorder and was not guilty by reason of insanity. In 2003, after Alley had lost his appeals, new lawyers, including assistant federal defender Kelly Henry (pictured, at the news conference), were appointed to represent Alley in clemency proceedings. "When I started looking at the evidence, I immediately realized that this was a case of innocence, and that nobody — nobody — had realized it," Henry said.
Alley's clemency lawyers found numerous inconsistencies in the state's evidence, unearthed evidence that pointed to another suspect who fit the eyewitness descriptions of the murderer and had a car that matched descriptions of the murderer's car, and discovered that Alley had been at home under police surveillance at the time Collins was raped and killed. Based on these discoveries, they asked for DNA testing of clothing and the murder weapon. The evidence persuaded the Tennessee Board of Parole to recommend that then-Governor Phil Bredesen stay Mr. Alley's execution and order DNA testing. Instead, Bredesen directed the lawyers to present their request for testing to the Tennessee courts, which refused to allow the testing to occur. Five years later, the Tennessee Supreme Court disavowed its decision in Alley's case, saying they had misapplied Tennessee's post-conviction DNA testing act. "The courts got it wrong in 2006 when they allowed Mr. Alley to be executed before testing the DNA," Scheck said. "If Mr. Alley were alive today, he would be entitled to DNA testing under the … statute. We now have a chance to learn the truth in this case."
Scheck was joined at the conference by Alley's daughter April, who is executor of her father's estate; members of the DNA litigation team; and death-row exonerees Ray Krone and Sabrina Butler-Smith, who both now live in Tennessee. The Innocence Project renewed efforts to obtain DNA testing last year, after receiving a tip from law enforcement that a suspected serial killer arrested in an unrelated murder in Missouri attended classes with Lance Corporal Collins near the time of the murder. Speaking at the press conference, Vanessa Potkin, the Innocence Project's Director of Post-Conviction Litigation said, "It's never too late to find the truth. … We have an opportunity to get to the truth today, and that's what we're asking for."
(Jim Dwyer, Her Father Was Executed for Murder. She Still Wants to Know if He Did It, New York Times, May 1, 2019; Adam Tamburin, Family of executed Tennessee inmate calls for DNA tests in renewed hope to 'find the truth', Commercial Appeal, May 1, 2019; Akshay Pai, Was Sedley Alley wrongly executed in 2006 for the murder of Suzanne Marie Collins? Family insists on finding the truth, MEAWW, May 2, 2019; Family of Sedley Alley, Executed in 2006, Petitions Court for DNA Testing of Evidence in Tennessee Case, Innocence Project, May 1, 2019.) Read the Petition for Post-Conviction DNA Analysis filed in In re: Sedley Alley and the Application for DNA Testing, Pardon, and Exoneration of Sedley Alley sent to Gov. Bob Lee. Watch the Innocence Project's May 1, 2019 news conference. See Executions and Innocence.
Tennessee
Nov 09, 2023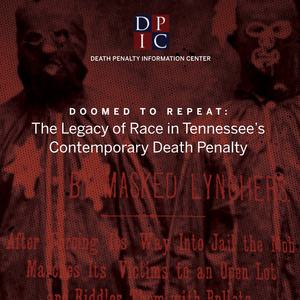 Tennessean Op-Ed Discusses
DPIC

Report on Race and Tennessee's Death Penalty
Innocence
Oct 02, 2023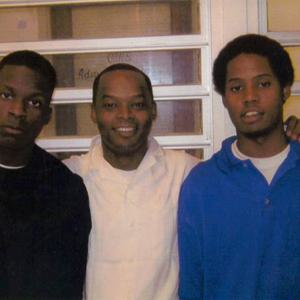 Supreme Court Denies Certiorari to Two Death-Sentenced Men with Credible Innocence Claims