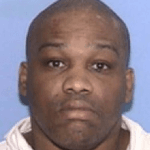 Texas is preparing to execute Robert Sparks (pictured, left), on September 25, 2019, as a second death-row prisoner, Stephen Barbee (pictured, below), received a stay from the Texas Court of Criminal Appeals.
Sparks' case is the latest in which Texas prosecutors sought and obtained an execution warrant while appeals in the case were pending before state or federal courts. On May 6, 2019, Sparks court-appointed federal habeas counsel filed a petition for writ of certiorari asking the U.S. Supreme Court to review his case. In June, the Texas Attorney General's office filed a motion in the U.S. Supreme Court seeking an extension of time to respond to Sparks' petition, and then asked the Dallas County District Attorney to request that the state trial court set an execution date. On June 25, the Dallas County court issued a death warrant. At that time, Sparks' lawyer, Seth Kretzer—who had consented to the attorney general's extension motion—objected to the execution date as an attempt "to force the Supreme Court's hand." On July 10, the attorney general's office filed its brief in opposition to Sparks' petition. One week later, Sparks asked the Supreme Court for a stay of execution pending its adjudication of his case. Two months later, on September 18, the attorney general filed a response in opposition to the stay motion, telling the Supreme Court: "This Court should not further delay justice."
Under Texas law, a jury must find that a capital defendant poses a continuing threat to society before it may sentence a defendant to death. Sparks' appeal argues that his death sentence was unconstitutionally tainted by "false and misleading testimony" by a prosecution expert A.P. Merillat, whose inaccurate testimony about Texas prison conditions and the alleged threat of future dangerousness posed by capital defendants has already led courts to reverse two other Texas death sentences. Merillat falsely testified in Sparks' case that Sparks would be incarcerated in a medium security prison if he was not sentenced to death, where he would have opportunities to commit further violence. Sparks' lawyers argue that this false testimony affected the jury's verdict, pointing to a request the jury made of the court during its penalty deliberations asking to review Merillat's testimony.
Sparks also argues that his death sentence was unconstitutionally influenced by misconduct by a Dallas County court employee. He says that court bailiff Bobby Moorehead poisoned the jury's verdict by wearing a tie "emblazoned with a large white hypodermic needle showing his support for the death penalty" while the jury was deliberating on Sparks' punishment.
A second federal appeal seeks to halt Sparks' execution based on evidence of intellectual disability. A Texas federal judge denied Sparks' funding to hire a neuropsychologist to evaluate Sparks for intellectual disability based upon a borderline IQ score of 75, his difficulty in special education classes, and evidence of cognitive deficits associated with intellectual disability. The U.S. Supreme Court has on several occasions ruled that Texas' state and federal courts have employed an unconstitutionally harsh standard in rejecting death-row prisoners' intellectual disability claims.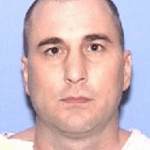 Two days before Sparks' execution date, the Texas Court of Criminal Appeals (CCA) granted a stay of execution in an unrelated case. Stephen Barbee, whose execution was set for October 2, 2019, argued his conviction should be overturned because his trial lawyer conceded his guilt against his wishes, in violation of his Sixth Amendment right to counsel. In 2018, the U.S. Supreme Court granted a new trial to Louisiana death-row prisoner Robert McCoy because his lawyer admitted his guilt despite McCoy's insistence that he was innocent. Barbee argued that the Court's ruling in McCoy v. Louisiana should apply to his case, and the CCA stayed his execution to decide the issue. The court has asked for briefs within 30 days.
Sources
Joseph Brown, North Texas man set to be exe­cut­ed for killing fam­i­ly, The Huntsville Item, September 23, 2019; Brant Bingamon, Death Watch: Failures at Trial Anchor Last-Chance Appeal for Sparks, The Austin Chronicle, September 20, 2019; Keri Blakinger, Execution dates set for two more Texas death row pris­on­ers, Houston Chronicle, June 28, 2019; Jolie McCullough, Texas court halts the exe­cu­tion of Stephen Barbee to con­sid­er U.S. Supreme Court prece­dent, The Texas Tribune, September 23, 2019; Jolie McCullough, Texas set to exe­cute Robert Sparks after bru­tal deaths of his step­sons, wife, Texas Tribune, September 25, 2019.
Sparks v. Davis, Petition for Writ of Certiorari, May 6, 2019; Sparks v. Davis, Motion for a Stay of Execution, July 17, 2019. See DPIC's analy­sis Texas Schedules Thirteen Executions in Last Five Months of 2019.
Arbitrariness
Mar 24, 2023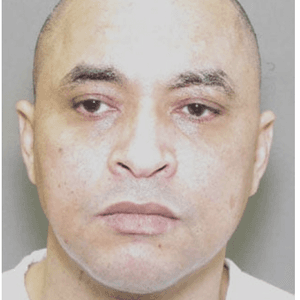 REPRESENTATION

: Why Poor People in Texas End Up on Death Row and Face Execution
Sentencing Alternatives
Mar 21, 2023
California to Close San Quentin's Death Row as Part of a Broader Prison Reform