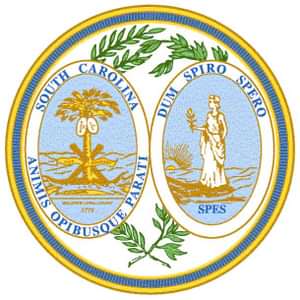 The South Carolina Supreme Court has halted two scheduled executions, including one that would have been the state's first execution by firing squad, amid ongoing legal challenges by state death-row prisoners to the state's execution methods.
In separate orders, the state's high court issued stays of execution for Richard Moore, who was scheduled to be put to death by firing squad on April 29, 2022, and to Brad Sigmon, who faced a May 13, 2022 execution date. It was the third stay of execution for each man. Previously, South Carolina had set executions for the men by lethal injection without having a supply of drugs to carry them out, then scheduled executions by electric chair without complying with a state-law requirement that they be provided the option to die by firing squad.
South Carolina has not carried out an execution in more than a decade.
In response to the state's failure to obtain lethal-injection drugs, the legislature in 2021 passed a new law making electrocution the state's default method of execution if lethal injection is unavailable. The law also gives death-row prisoners the option to be executed by firing squad.
Moore had filed notice on April 15, 2022 that he was selecting firing squad, but he stated in court filings, "I believe this election is forcing me to choose between two unconstitutional methods of execution." He said, "I more strongly oppose death by electrocution. Because the Department says I must choose between firing squad or electrocution or be executed by electrocution I will elect firing squad." "I do not believe or concede that either the firing squad or electrocution is legal or constitutional," the filing explained.
On April 20, 2022, the same day the court stayed Moore's execution, it issued a death warrant for Sigmon. The court did not explain the reasons for granting Moore a stay, saying only that "[a] more detailed order setting forth the parameters of the stay" would follow. When the court two days later issued a similar order staying Sigmon's execution, observers speculated that the stays were related to ongoing litigation challenging the constitutionality of both electrocution and firing squad.
On April 14, Circuit Judge Jocelyn Newman issued a ruling denying South Carolina's motion to dismiss the prisoners' lawsuit challenging the state's execution methods. The prisoners' suit argues that both the electric chair and the firing squad violate South Carolina's constitutional prohibition against cruel, corporal, or unusual punishments. "The electric chair and the firing squad are antiquated, barbaric methods of execution that virtually all American jurisdictions have left behind," attorney Lindsey Vann, representing the prisoners, wrote in the lawsuit.
The prisoners also argue that South Carolina has denied them the statutory right to designate lethal injection as an execution option, saying the state department of corrections has not made adequate efforts to obtain execution drugs. The state argues that it has made "diligent efforts," but "has been unable to obtain or acquire the necessary drugs for execution by lethal injection."
In an affidavit, Bryan P. Stirling, director of the state's Department of Corrections, asserted that officials have contacted multiple drug manufacturers, "all of which have refused to sell the drugs to the Department." Efforts to obtain the drugs from compounding pharmacies have also been unsuccessful, he said. "As a result lethal injection is not available to the Department as a method of execution," Stirling wrote. The department did not provide documentary evidence in support of its assertions.
South Carolina is one of only four states that authorize executions by firing squad. The other three – Mississippi, Oklahoma, and Utah – all use lethal injection as their primary method. Only three people have been executed by firing squad since executions resumed in the U.S. in 1977. All three firing squad executions took place in Utah; the most recent was Ronnie Gardner on June 18, 2010.
Sources
Michelle Liu, 2nd SC exe­cu­tion on hold after court halts fir­ing squad plan, Associated Press, April 22, 2022; Anna Kaplan, S. Carolina Prisoner Chooses Firing Squad Over Electric Chair As He Challenges Law That Forces Death Row Inmates To Pick, Forbes, April 15, 2022; Andrea Salcedo, Inmate who picked fir­ing squad calls death row choic­es ​'uncon­sti­tu­tion­al', Washington Post, April 18, 2022; Seanna Adcox, Condemned SC inmate choos­es fir­ing squad for exe­cu­tion, Charleston Post and Courier, April 15, 2022; Caitlin Byrd, SC death row inmate choos­es fir­ing squad for state's first exe­cu­tion since 2011, The State, April 15, 2022; Michelle Liu, Lawsuit Over South Carolina Execution Methods Can Go Forward, Associated Press, April 14, 2022; Wendy Medina, SOUTH CAROLINA DEATH ROW INMATE OPTS FOR FIRING SQUAD EXECUTION OVER ELECTRIC CHAIR, Black Enterprise, April 16, 2022.
Recent Legislative Activity
Mar 28, 2023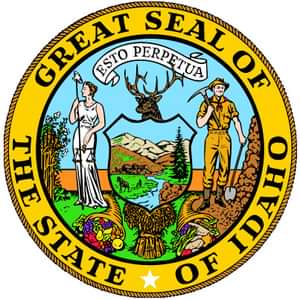 Idaho Steps Closer to Using the Firing Squad for Executions
New Voices
Mar 03, 2023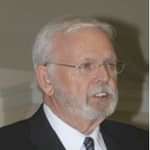 NEW

VOICES

: Former Warden Shares Traumatic Experience of Overseeing Executions