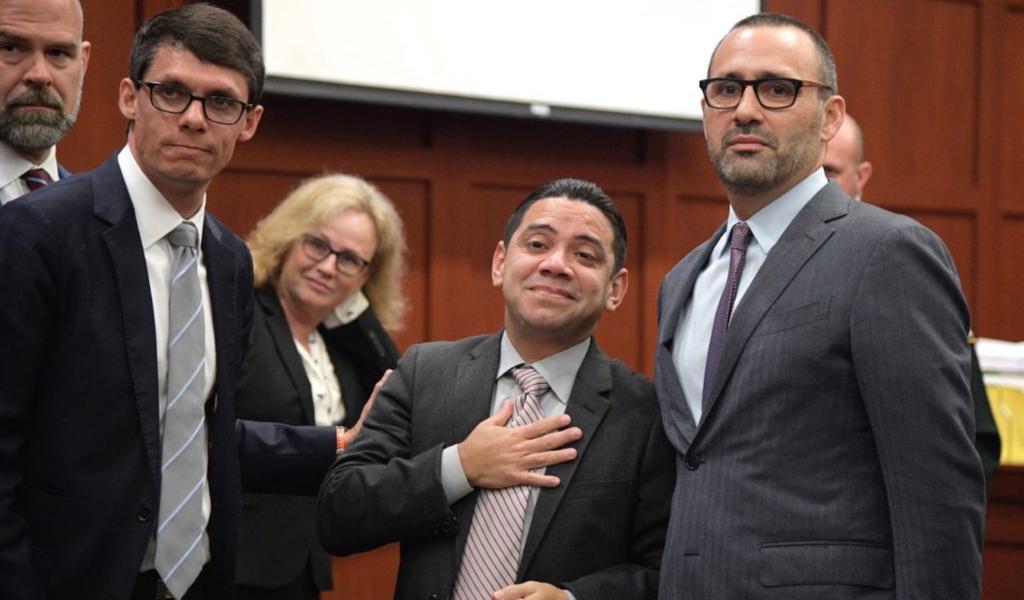 In two cases in which the death penalty played a central role, recent exonerees in Florida and Idaho have initiated legal proceedings against government officials, alleging that they were wrongfully prosecuted and convicted.
On January 7, 2020, Florida death-row exoneree Clemente Aguirre-Jarquin (pictured with his lawyers), filed suit in federal court against Seminole County, the county sheriff's office, and the Florida Department of Law Enforcement (FDLE) alleging that he had been wrongfully convicted and sentenced to death for the 2004 murders of two neighbors as a result of a negligent investigation fueled by anti-immigrant bias. In December 2019, Idaho Falls officials confirmed that Christopher Tapp, whom police coerced into falsely confessing to a 1996 rape and murder by threatening him with the death penalty, has served notice of his intent to sue the city for a wide range of civil rights abuses arising out of his arrest and wrongful conviction.
Aguirre was exonerated in November 2018 after nearly 15 years of wrongful imprisonment. When DNA testing cleared Tapp of the rape charges in 2017 after more than 20 years in prison, prosecutors conditioned his release upon accepting a plea deal that left his murder conviction intact. He was exonerated in July 2019 when the actual murderer, who had been identified by the DNA testing, confessed to having acted alone.
Clemente Aguirre-Jarquin
Clemente Aguirre-Jarquin, an undocumented immigrant from Honduras, discovered the bodies of his next-door neighbors Cheryl Williams and Cheryl Williams and her mother Carol Bareis on the day of murder. Williams had been stabbed 129 times, suggesting the killer had been in an emotional rage. Fearing deportation, Aguirre did not report the murders to the police. Despite the fact that Williams had had a loud argument with her violently mentally ill daughter, Samantha, the night before, police concentrated their investigation on Aguirre, whom alibi witnesses said had been playing pool with them at the time of the murders.
Although DNA testing was available at the time, police did not conduct testing and Aguirre's trial lawyer did not request it. When DNA testing was conducted during Aguirre's post-conviction proceedings, blood samples taken from each of the rooms in which they had been collected matched Samantha Williams and the victims. None of the samples matched Aguirre.
Prosecutors presented Samantha Williams as a key witness against Aguirre in his trial.
Aguirre's lawsuit alleges that "Clemente's nightmare was the direct result of the failure of the Seminole County Sheriff's office to conduct a constitutionally adequate investigation, free of ethnic stereotypes and false assumptions, into the … murders." It charges that investigators ignored evidence that implicated Samantha Williams in the murders and, "motivated consciously or unconsciously by their bias against undocumented immigrants from countries in Central America, focused instead on Clemente." It further charges that FDLE crime scene analysts inexplicably failed to test the blood found at the scene and that law enforcement withheld from the defense exculpatory evidence and evidence that would have undermined the credibility of prosecution witnesses.
"Clemente Aguirre's incarceration should have never occurred," the lawsuit alleges. "Were it not for the flagrant misconduct of the defendants, it never would have happened."
Christopher Tapp
Christopher Tapp was arrested in 1997 on charges that he had raped and murdered 18-year-old Angie Dodge. An Idaho Falls jury convicted him on both charges in 1998 based upon a confession Tapp said had been coerced and the testimony of a witness who claimed she had overheard Tapp and a second man talking about stabbing Dodge.
Idaho Falls police interrogated Tapp, who was then 20 years old, nine times about the killing and administered seven polygraph tests. Years later, the Idaho Innocence Project and the advocacy group Judges for Justice reviewed videotaped recordings of Tapp's interrogations. According to news reports, the recordings documented that police had told Tapp he faced the death penalty if he didn't confess, lied to him that he had failed the polygraph tests, suggested he had repressed memories of the killing, and offered him leniency — including possible immunity — for implicating others. The tapes also showed that police had fed Tapp details of the murder and then lied when they claimed that Tapp had provided the details on his own.
Tapp subsequently confessed and, at police urging, named others who supposedly were involved in the crime. After DNA evidence did not match Tapp or any of the individuals whose names he had provided during the coercive interrogations, prosecutors accused him of lying, withdrew the plea deal for his cooperation, and played his recorded false confession to the jury. He was convicted and sentenced to a term of 30 years to life.
Following post-conviction revelations that Tapp's confession had been coerced, Dodge's mother joined efforts to secure Tapp's freedom. In 2017, prosecutors offered him a plea deal in which they dropped the rape charges and agreed to revise his murder sentence to time served. At the time, his lawyer, public defender John Thomas declared "Chris Tapp is innocent," but stressed that the deal was the only way he was able to be set free.
In May 2019, police matched the DNA to a new suspect, Brian Dripps. Dripps confessed to having acted alone and told authorities that he had never heard of Tapp before. All charges against Tapp were dismissed on July 17, 2019.
Tapp's notice to the city alleges that Idaho Falls police violated his constitutional rights and that he was subject to wrongful arrest, false imprisonment, negligence, infliction of emotional distress, defamation, and malicious prosecution.

Sources
David Harris, Freed death row inmate Clemente Aguirre-Jarquin files law­suit against Seminole County Sheriff's Office, Orlando Sentinel, January 7, 2020; Emilee Speck, Man exon­er­at­ed in 2004 dou­ble mur­der files fed­er­al law­suit against Seminole County, WKMG News 6/ClickOrlando.com, January 7, 2020; Former death row inmate alleges biased probe in law­suit, Associated Press, January 7, 2020; Jonathan Hogan, Tapp sends city of Idaho Falls notice he intends to sue, Idaho Falls Post Register, December 26, 2019; Exonerated Idaho man sends city notice he intends to sue, Associated Press, December 27, 2019; Brennan Kauffman, After 23 years, Christopher Tapp cleared of all charges in Dodge mur­der, Idaho Falls Post Register, July 17, 2019; Rebecca Boone, Idaho man who didn't match DNA from killing is freed, Associated Press, March 22, 2017.
Juveniles
Jun 06, 2023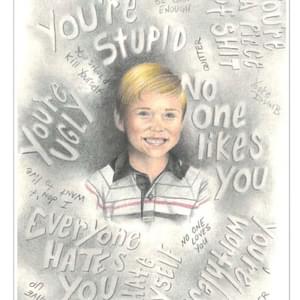 Jurors Who Sentenced Michael Tisius to Death Express Regret