Florida State Attorney Harry Shorstein recently said that cuts to his budget could force his staff to make tough decisions with regard to criminal prosecutions. Shorstein said a predicted budget cut for the 20 state attorney offices in Florida would be "catastrophic," projecting that his staff alone would lose 16 members and may have to abandon expensive death penalty cases. "There will be cases that can't be tried. Will it mean we can't get to the trials? Will it take longer? Will it, will it clog the criminal justice system? Yes… . We are strained to the breaking point… . Instead of seeking the death penalty, maybe we'll seek something else," Shorstein said.

He presented statistics from the Florida Department of Corrections that show the Fourth Judicial Circuit (which Shorstein's office covers) leads all other circuits with 42 inmates on death row. The problem, he indicated, is that law enforcement agencies have increased budgets, put more officers on the streets and made more arrests, but that the State's Attorney's Office has not grown to meet the increased prosecution demands. Cuts to the Office's budget would leave staff without the finances need to handle these cases.

Duval County Sheriff John Rutherford echoed Shorstein's frustration, noting that the state plans to increase his budget during the coming year due to an increase in violent crime and the county's murder rate. He said it is frustrating to have his officers make arrests only to have suspects not go to trial because of a shrinking State Attorney's budget. He noted, "We can't keep putting them in jail and letting them go."
(Jacksonville Daily Record, September 13, 2007). See Costs and Representation.
New Voices
May 20, 2022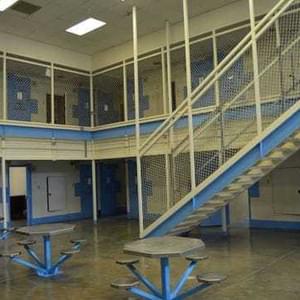 Former South Carolina Death-Row Doctor: ​
"

I'm Supposed to be Saving People, Not Killing People"