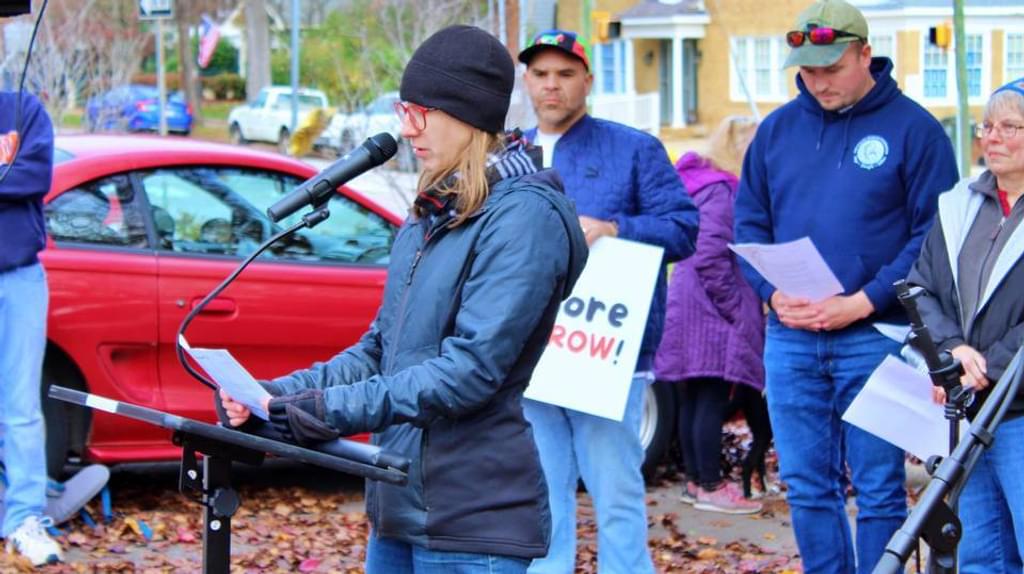 In North Carolina and Nevada, family members of murder victims are speaking out against the death penalty, encouraging officials in both states to commute their death row.
At a press conference (pictured) outside the North Carolina governor's mansion on December 10, 2022, 19 members of the North Carolina Coalition for Alternatives to the Death Penalty (NCCADP) Homicide Survivor Engagement Group read a letter urging Governor Roy Cooper to abolish the death penalty and commute the sentences of the 135 individuals on death row. The letter unequivocally "reject[s] the premise that the execution of a person, even one who committed murder, could somehow bring us justice or closure. …Instead, it perpetuates the violence."
"We believe in the dignity and worth of every person, including those who have committed heinous crimes. We believe in the possibility of redemption for all people. Death sentences do not challenge offenders to take responsibility or transform their lives. Death sentences declare them unworthy of living," continued the letter.
A December 21, 2022 op-ed in the Reno Gazette Journal by Monique Normand echoed the same sentiments. After the 2017 murder of her uncle, Normand's family opposed the death penalty for the perpetrator. "The death penalty is an ineffective response to crime that neither makes us safer nor brings the legal closure that is so often promised," she wrote. "Half of all death sentences in Nevada historically have been reversed by the courts and there hasn't been an execution in more than 16 years. It is a false promise to victims that frequently inflicts far more trauma than healing."
Normand also identified several other issues with the death penalty, including the costly nature and racial bias. "To let a system that is so dysfunctional and ineffective continue to masquerade as justice is an insult to Nevadans and many of us who have lost loved ones to murder." Referencing a thwarted attempt by outgoing Governor Steve Sisolak to commute the sentences of everyone on Nevada's death row, she wrote, "The Pardons Board would have demonstrated great wisdom if they had been able to commute all death sentences to life in prison without parole, ending the charade that these sentences were ever going to be carried out. They would have also saved the taxpayers from wasting millions of dollars which could be reinvested in victims' services and more effective crime prevention programs," she concluded.
Megan Smith – a middle school teacher whose father and stepmother were murdered – wrote an op-ed in The Charlotte Observer, expanding on the message of the NCCADP letter.
"I disagree that justice is synonymous with revenge, which creates more hurt and ignores any mechanism for healing or meeting families' actual needs after violence occurs. In fact, the more I learn about this system, the more I realize that it perpetuates the opposite of justice on a statewide and national scale — racism, more violence, economic division, financial waste for our state in comparison to life sentences, and extremely high stakes mistakes when the criminal justice system makes an errant conviction," Smith wrote, "To move toward the true definition of justice, we must reckon with the conditions that foster violence and use our resources to instead build strong, supportive communities that prevent crime before it happens and address trauma after it does. … My students need a society that invests its collective resources in mental health care and other positive social programs, not state-sponsored killing."
Smith also identified those who would suffer because of an execution, such as "innocent family members and the prison workers who would be asked to carry out his execution. Not a single person would be healed."
Sources
Megan Smith, I lost my par­ents to mur­der, and I want Gov. Cooper to com­mute all North Carolina death sen­tences, Charlotte Observer, December 27, 2022; Monique Normand, Death penal­ty an inef­fec­tive response to crime, Reno Gazette Journal, December 21, 2022; A let­ter to Gov. Cooper from North Carolinians who have lost loved ones to mur­der, North Carolina Coalition for Alternatives to the Death Penalty, December 15, 2022
Sentencing Alternatives
Mar 21, 2023
California to Close San Quentin's Death Row as Part of a Broader Prison Reform
International
Mar 20, 2023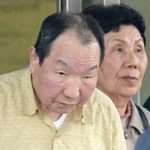 INTERNATIONAL

: Longest Serving Death Row Prisoner in the World Has Case Reversed
Mental Illness
Mar 17, 2023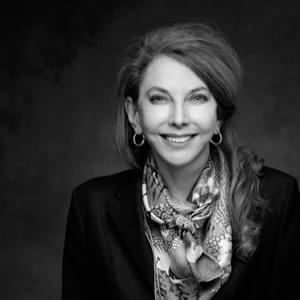 MENTAL

ILLNESS

: Sally Satel op-ed: ​

"

The Flawed Case for Executing the Mentally Ill"