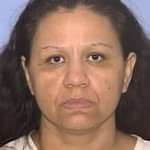 Citing trial court interference in her right to present a defense, a federal appeals court has overturned the conviction of a Texas mother who was sentenced to death on charges that she had murdered her two-year-old daughter. In an unpublished, unsigned opinion issued on July 29, 2019, a unanimous three-judge panel of the U.S. Court of Appeals for the Fifth Circuit said that trial court rulings that blocked Melissa Elizabeth Lucio (pictured) from calling an expert witness to challenge the reliability of statements she gave to police violated Lucio's right to present a "complete defense." The appeals court reversed a federal district court decision that had upheld Lucio's conviction and death sentence and returned the case to the lower court to grant Lucio a new trial.
The prosecution alleged that Lucio had physically abused her daughter, Mariah, over a period of time and that the child had been beaten to death by her mother. Lucio's lawyers contested the cause of death, presenting expert testimony from a neurosurgeon that Mariah may instead have died from head trauma caused by falling down a flight of stairs. The primary evidence implicating Lucio was a recording of statements she made to police during lengthy interrogation the night her daughter died. During that interrogation, Lucio admitted to spanking Mariah, but denied ever having abused her. Late into the night, after hours of continuous interrogation, Texas Ranger Victor Escalon pressured Lucio to say more. She responded with: "I don't know what you want me to say. I'm responsible for it." When Escalon later asked her about specific bruises on her daughter's body, Lucio said, "I guess I did it. I guess I did it."
The prosecution characterized Lucio's interrogation as evidence that she had abused her daughter, and therefore must have killed her. Lucio's lawyers sought to present testimony from a psychologist to explain the coercive effect of the police interrogation on Lucio, whom Dr. John Pinkerman described as a "battered woman" who "takes blame for everything that goes on in the family." The trial court barred Pinkerman from testifying, asserting that his testimony was irrelevant because Lucio had "denied ever having anything to do with the killing of the child."
The Fifth Circuit rejected the factual and legal basis for the trial court's finding, holding that the exclusion of the evidence was "of such a magnitude or so egregious that [it] render[ed] the trial fundamentally unfair."
The appeals court found that Pinkerman's testimony would have provided important context for Lucio's interrogation and possibly caused jurors to doubt its reliability. "If the interrogation statement is taken away—or its validity is undermined—then the State's case becomes much more tenuous," the court wrote. "A reasonable juror would have much less reason to infer that Lucio—rather than her husband, other children, or Mariah herself—caused Mariah's injuries, much less her fatal head injury. To the extent that there was evidence beyond Lucio's statement that implicated her—such as opportunity as Mariah's primary caretaker—it pales in comparison to the force of an apparent confession of abuse."
The Fifth Circuit also found that the trial court's reasoning unpersuasive, "The exclusion bears the hallmark sign of arbitrariness: complete irrationality," the appeals panel wrote. "The state trial court asserted that Pinkerman's testimony's casting doubt on the veracity of the interrogation statement was not relevant because Lucio did not admit she struck the fatal blow. But the State's argument that Lucio struck the fatal blow relied on an inference from the statements that she abused Mariah. To undercut the State's premise (i.e., Lucio abused Mariah) is to undercut its conclusion (i.e., Lucio killed Mariah)."
Several people have been exonerated from death row after being wrongfully convicted of killing children. In at least three of those cases, evidence suggests that no crime occurred; the children died of medical conditions or accidents, not homicide. Sabrina Butler was convicted and sentenced to death in Mississippi in 1990 for the death of her nine-month-old son. The baby stopped breathing, and resuscitation attempts left bruises that led police to accuse Butler of child abuse. Medical evidence indicated that the cause of death was likely cystic kidney disease or sudden infant death syndrome (SIDS). The Mississippi Supreme Court overturned Butler's conviction in 1992.
Rodricus Crawford was convicted and sentenced to death in Caddo Parish, Louisiana, on charges that he had smothered his infant son. Medical experts later provided evidence that the pathologist who performed the autopsy missed evidence of sepsis in the blood and pneumonia in both lungs. Crawford was exonerated in 2017.
Vicente Benavides was exonerated in April 2018 after 26 years on California's death row, wrongly convicted of raping, sodomizing, and murdering his girlfriend's 21-month-old daughter. The California Supreme Court found that his conviction was the product of "extensive," "pervasive," "impactful," and "false" forensic testimony. Medical evidence showed that the girl had never been sexually assaulted and may actually have died from being hit by a car.
Descriptions of other problematic cases involving child victims are available here.
Innocence
Feb 03, 2023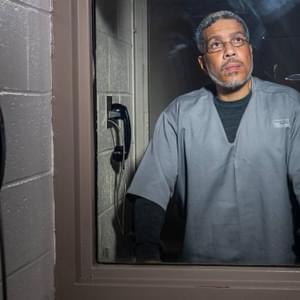 POSSIBLE

INNOCENCE

: New Evidence Regarding Missouri Man Facing Execution
Human Rights
Feb 02, 2023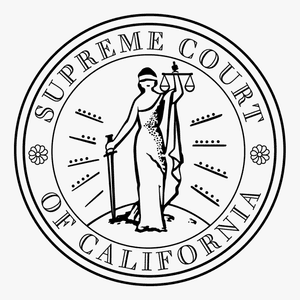 California Supreme Court Grants New Trial in
30

-Year-Old Death Penalty Case
Human Rights
Feb 01, 2023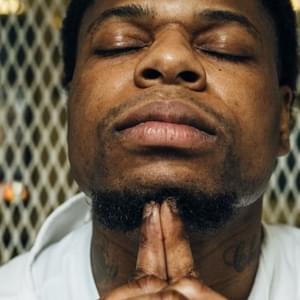 Texas Death Row Prisoner Commits Suicide