The United States Court of Appeals for the Fourth Circuit has overturned a South Carolina death-row prisoner's death sentence after finding that the sentencing judge in his case had ignored uncontested evidence of the defendant's mental illness and history of severe childhood abuse and neglect.
In a 2-1 ruling on July 26, 2022, a panel of the Fourth Circuit vacated the death sentence imposed on Quincy Allen by Richland County Circuit Court Judge G. Thomas Cooper in March 2005 for the murders of Dale Hall and Jedediah Harr. Fourth Circuit Chief Judge Roger Gregory, joined by Judge Pamela Harris, wrote: "The sentencer in this case excluded, ignored, or overlooked Allen's clear and undisputed mitigating evidence, thereby erecting a barrier to giving this evidence meaningful consideration and effect and eviscerating the well-established requirements of due process in deciding who shall live and who shall die." In so doing, they wrote, Judge Cooper "violate[d] the Eighth Amendment's guarantee against the arbitrary imposition of the death penalty."
Judge Allison Jones Rushing, whose nomination to the Court by Donald Trump was confirmed by the Senate in 2019, dissented.
Allen pleaded guilty to capital murder charges in 2005 and waived his right to a jury sentencing. At the time of the murders, the 22-year-old Allen had been committed to mental health facilities seven times as a result of mental illness and multiple suicide attempts. Prior to his South Carolina trial, Allen was convicted in North Carolina for two other murders. Saying "the evidence is convincing that [] Allen is mentally ill," the North Carolina trial court sentenced Allen to life on those charges.
After a ten-day sentencing trial that featured mental health testimony from both the defense and the prosecution, Judge Cooper sentenced Allen to death for the South Carolina murders. In his post-sentencing affidavit, Cooper found that Allen had not conclusively proven the existence of any mitigating circumstance and that "Allen was NOT conclusively diagnosed to be mentally ill." He further indicated that he had been looking at the defense mental health testimony "to convince me that Mr. Allen was so mentally ill throughout the time of his crimes and was so mentally ill at the time of trial, that imposition of the death penalty would violate the Eighth Amendment's ban on cruel and unusual punishment."
U.S. Supreme Court caselaw has repeatedly emphasized that capital sentencers may not refuse to consider and give weight to relevant mitigating evidence nor require that the evidence have a direct relationship to the crime itself. Allen argued that Judge Cooper had failed to meaningfully consider and weigh the evidence relating to his chronically traumatic and abusive upbringing and his history of mental illness. The South Carolina state courts denied his claim, asserting that Cooper had in fact considered the evidence but found it unpersuasive.
The circuit panel ruled that Judge Cooper had not "properly consider[]" all the mitigating evidence in Allen's case, and that the South Carolina court decision was contrary to clearly established U.S. Supreme Court caselaw and/or was based upon an unreasonable determination of the facts. The court first addressed Judge Cooper's assertions that "Conclusive proof of mitigating circumstances was not found" and that "Allen was NOT conclusively diagnosed to be mentally ill." Those findings, the majority said, were based upon Cooper's assessment that numerous psychiatrists and psychologists had testified to conflicting diagnoses — a finding belied by the fact that at least some of the evidence of mental illness was uncontested.
The majority wrote: "The sentencing judge gathered Allen's evidence of childhood abuse, rumination disorder, and anti-social personality disorder; placed it on the analytical scale; and proceeded to give all of this evidence zero weight, and did so because the experts could not agree as to Allen's mental health diagnoses. which is directly contradicted by the fact that the government's experts did not contest Allen's rumination disorder diagnosis. The court held that the sentencing judge could not have concluded that Allen was not mentally ill. But we know that this factual conclusion is erroneous because, as discussed at length above, no one contested Allen's rumination disorder. So, to the extent that the state court viewed the sentencing judge's consideration through the 'no weight' lens and determined that such consideration of Allen's mitigating evidence was 'proper,' this conclusion is defective because it flowed from [an] unreasonable factual determination …. "
Additionally, the majority found that the state court decision was contrary to the federal constitutional requirement that the sentencer meaningfully consider mitigating evidence offered to spare a defendant's life. It wrote: "The only way to reconcile the sentencing judge's conclusion that no conclusive proof of mitigating circumstances existed with the conclusive proof of [several of] Allen's [mental health] disorders, as well as childhood abuse, is to conclude that the sentencing judge did not consider these mitigators."
The circuit court determined that that Cooper's conduct was prejudicial, saying it created "grave doubt that excluding, ignoring, or overlooking Allen's serious mental illness and history of childhood abuse had no substantial and injurious effect or influence on the outcome of the sentencing proceeding." "Equal justice under the law demands that a death-eligible defendant's individual background, characteristics, and culpability are given meaningful consideration and effect before imposing a sentence of death," Chief Judge Gregory wrote.
In dissent, Judge Rushing said that the majority's portrayal of Judge Cooper's consideration of the mitigation evidence was "not accurate" because during the oral pronouncement of the sentence, Judge Cooper said that he had considered all the evidence before him.
Fielding Pringle, one of the lawyers who represented Allen at trial, expressed "relief … that the well-documented severe childhood abuse and neglect and the history of mental illness suffered by Quincy his whole life has finally led to the appropriate ruling."
Sources
John Monk, Columbia-area killer's dou­ble-mur­der death sen­tence over­turned by fed­er­al court pan­el, The State, July 26, 2022; Circuit Court over­turns death sen­tence in Richland County dou­ble-mur­der case, WLTX-TV, Columbia, July 27, 2022; Danielle Haynes, Appellate court over­turns South Carolina man's death sen­tence, UPI, July 27, 2022.
Read the Fourth Circuit's opin­ion in Allen v. Stephan.
Mental Illness
Sep 29, 2023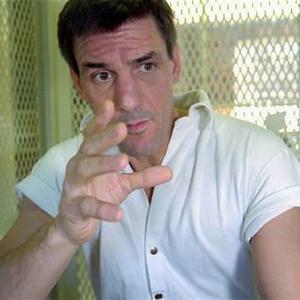 Federal District Court Finds Scott Panetti Not Competent for Execution