A federal appeals court has upheld a lower court's decision granting a new trial to a Pennsylvania death-row prisoner whose retained lawyer was prevented from representing him at trial.
In a unanimous decision issued on July 20, 2021, a three-judge panel of the U.S. Court of Appeals for the Third Circuit ruled that Samuel Randolph's right to representation by counsel of choice was violated when the trial court refused to grant even a three-hour continuance to permit his chosen lawyer to participate in the trial. The trial court's ruling forced Randolph (pictured) to go to trial with an unprepared court-appointed lawyer with whom he had an "absolute[,] complete breakdown of communication."
"For those able to secure representation in a criminal case independent of a court appointment, a fair opportunity to select and retain one's choice of counsel is not just a boon, it is a right protected by the Sixth Amendment," circuit judge L. Felipe Restrepo wrote. Granting Randolph's retained counsel a three-hour continuance to accommodate a previously scheduled court appearance before the Pennsylvania Supreme Court in another matter "would not have been unfair to the prosecution, nor would it have strained the state's interest in the 'swift and efficient administration of criminal justice' or permitted Randolph 'to unreasonably clog the machinery of justice or hamper and delay the state's efforts to effectively administer justice,'" the court said. "It was just three hours."
Randolph, who has long asserted his innocence, was convicted and sentenced to death in May 2003 on charges that he shot to death two men the year before in a Harrisburg, Pennsylvania bar. According to court filings by the defense, his court-appointed lawyer, Allen Welch, was running for District Attorney in neighboring Perry County at the time and failed to meet with or communicate with Randolph. During the trial, without advance notice, Welch turned over the defense to Anthony Thomas, a lawyer who had been admitted to the bar only two years before and had never tried a homicide case. Thomas had been acting as an intermediary between Welch and Randolph because of their shattered relationship. Following his conviction, Randolph waived his right to counsel in the penalty-phase of trial and refused to present argument or evidence to spare his life. The jury then sentenced him to death.
Chief Judge Christopher Conner of the U.S. District Court for the Middle District of Pennsylvania conducted a hearing in July 2019 on Randolph's claim that police and prosecutors had withheld exculpatory evidence in the case and had selectively refused to conduct DNA testing of evidence that could have excluded him as the killer. In May 2020, Judge Conner granted Randolph a new trial based upon the violation of his right to counsel of choice, obviating the need to address the other issues. "The exculpatory evidence outlined in this claim, if admissible, can be advanced at Randolph's retrial," Conner wrote.
The Denial of Counsel of Choice
On August 30, 2002, a Dauphin County trial court appointed Allen Welch to represent Randolph in his capital murder trial. In the following five months, Welch, who was running for District Attorney in neighboring Perry County, visited Randolph just once, prompting Randolph's family to undertake efforts to sell a bar his mother owned so they could raise money to hire Samuel Stretton as private counsel. Randolph, who asserted his innocence, told the court in January 2003 that he and Welch fundamentally disagreed about trial strategy and asked about representing himself at trial. As a compromise, the court permitted Anthony Thomas, who had been attending the proceedings at the request of Randolph's family, to serve as unpaid second counsel.
The next time Randolph appeared in court was in late March 2003, when he learned that Welch had yet to secure the services of an investigator and had filed pretrial motions without discussing the issues with him or providing any notice. Welch admitted that he had met with Randolph once with Thomas to go over the discovery materials provided by the prosecution, but said it was useless to talk with his client about the defense until he had the services of an investigator. Randolph then told the court he would rather represent himself than be represented by Welch.
At an April 3 hearing, Randolph told the court that he "didn't want to waive [his] right to counsel, but [he] did want to change [his] appointed counsel." The court denied his motion. Given the choice of continuing with Welch or representing himself, Randolph eventually decided against self-representation. Welch finally got court approval for an investigator in on April 4, but never hired anyone.
One week before trial, with Randolph still complaining about Welch's failures to communicate and prepare for trial, Randolph's family was finally able to secure funding to hire Stretton. Stretton immediately filed a motion to enter his appearance and Welch supported Randolph's effort to change counsel.
Stretton requested a one-month continuance, noting both the need for time to familiarize himself with the case and scheduling conflicts he had during the following week, including an appearance in the Pennsylvania Supreme Court on the morning jury selection was set to begin. The court denied the continuance request. Stretton then requested a continuance of "a day or two," which the court also denied. Three days before jury selection was set to begin, Stretton modified his request, asking that jury selection be pushed back three hours, until noon, to accommodate his previously-scheduled appearance before the Pennsylvania Supreme Court. Welch tried to persuade the trial court to grant the continuance, telling the judge, "I have at this point absolutely a complete breakdown of communication with my client." The court said it would delay jury selection one hour, forcing Welch to represent Randolph in the trial.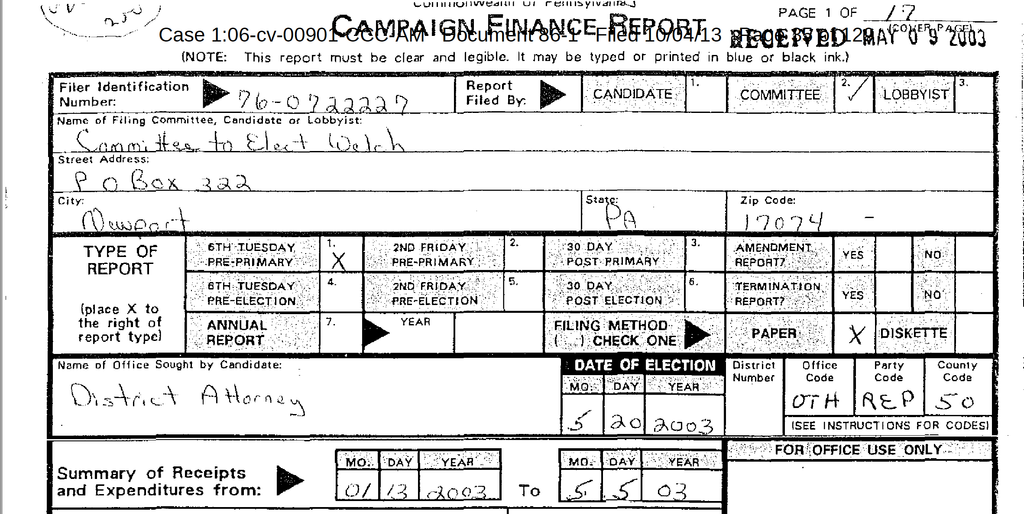 Completely unprepared for trial, Welch had not spoken to Randolph's potential alibi witnesses and, according to a sworn affidavit submitted by Thomas, had not even spoken with him about the trial strategy because of schedule conflicts relating to his campaign for district attorney. Two weeks after the trial, Welch lost the primary election and later complained to Thomas that he lost because of "this damn trial."
Stretton took over the case on appeal and challenged the court's denial of counsel of choice. The Pennsylvania Supreme Court denied the claim, saying that the trial court had "g[iven] private counsel the opportunity to participate and was willing to accommodate his schedule and allow him time to prepare following jury selection. However, private counsel never showed up at trial or during sentencing."
Judge Conner criticized the state court for its "abbreviated and selective recitation of facts" and a decision "so lacking in justification that there was an error well understood and comprehended in existing law beyond any possibility of fairminded disagreement." The circuit panel agreed, holding that the Pennsylvania Supreme Court's decision constituted an unreasonable application of clearly established U.S. Supreme Court precedent on the right to be represented by counsel of choice.
Sources
Matt Miller, Harrisburg man sen­tenced to die for dou­ble mur­der must get new tri­al because his right to a lawyer was breached: U.S. court, Harrisburg Patriot-News/PennLive, July 21, 2021; Daniel Seiden, Murder Conviction Rightly Vacated for Lack of Counsel Choice, Bloomberg Law, July 20, 2021.
Read the Third Circuit's opin­ion in Randolph v. Secretary, Department of Corrections, Randolph's dis­trict court Brief in Support of Evidentiary Hearing, and the Declaration of Anthony Thomas.
Disclosure: dur­ing the peri­od in which he worked in the Philadelphia and Harrisburg fed­er­al defend­er cap­i­tal habeas units, DPIC exec­u­tive direc­tor Robert Dunham was part of the legal team that rep­re­sent­ed Mr. Randolph.
Pennsylvania
Nov 07, 2023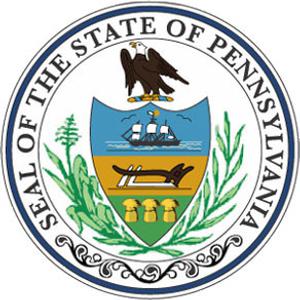 Pennsylvania House Committee Passes Death Penalty Repeal Bill
Pennsylvania
Jul 13, 2023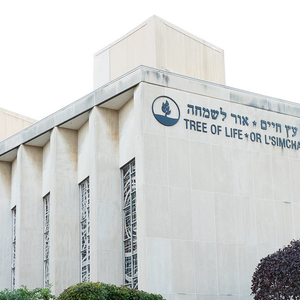 Jury Finds Defendant Eligible for Federal Death Penalty in Pittsburgh Synagogue Trial