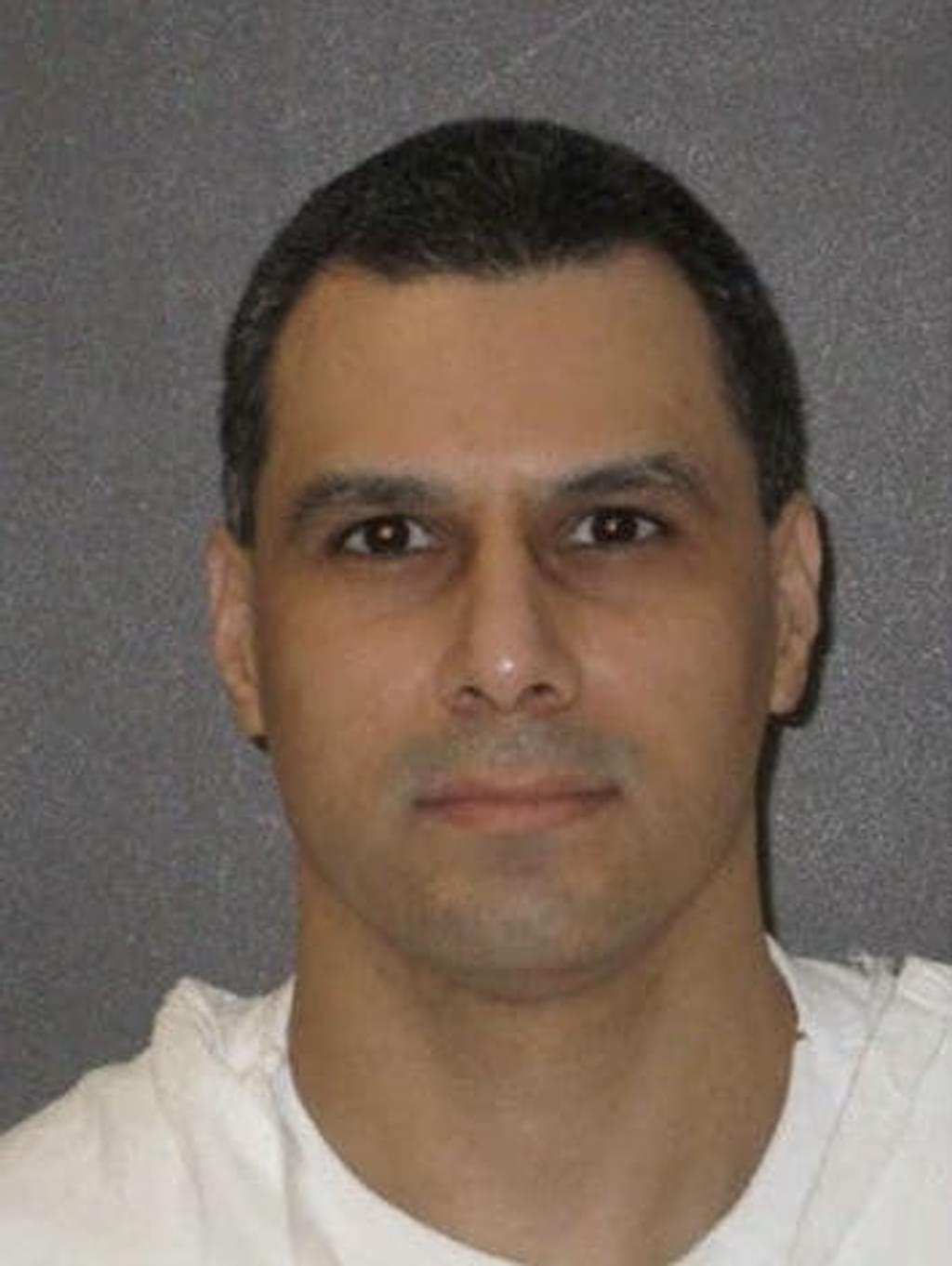 A federal district court has ruled that Texas unconstitutionally denied DNA testing to a death-row prisoner who is alive today only because of a last-minute stay of execution granted because the state refused to allow his religious adviser to accompany him in the execution chamber. In a 26-page ruling issued on March 23, 2021, Judge Hilda Tagle of the U.S. District Court for the Southern District of Texas paved the way for Ruben Gutierrez (pictured) to obtain DNA testing that he argues will prove his innocence of the death penalty. The ruling is the latest twist in a circuitous journey through the legal system in which Gutierrez has twice faced execution since 2019 and has been denied DNA testing on both occasions.
Gutierrez was sentenced to death for the murder of an elderly Brownsville, Texas woman in 1988 during the commission of a robbery. He told police after his arrest that he knew his co-defendants were going to rob the victim, but had no idea they would kill her, and that he was waiting in a park while they committed the robbery and stabbed her to death. He has sought DNA testing of fingernail scrapings, a hair held in the victim's hand, and blood stains to support his claim that the murder was committed by one of his co-defendants and that he neither knew nor intended that anyone would be killed.
Judge Tagle's opinion holds that Texas law granted two substantive rights to capital defendants: the right to DNA testing to prove innocence and the right to file a state habeas corpus petition to prove innocence of the death penalty. However, Judge Tagle wrote, the state has rendered those rights "illusory" by limiting access to DNA testing only to cases in which it could prove innocence of the crime itself. "A process which amounts to a 'meaningless ritual' is historically and contemporarily disproved of by the courts," Tagle wrote. "[G]iving a defendant the right to a successive habeas petition for innocence of the death penalty … but then denying him DNA testing … unless he can demonstrate innocence of the crime is fundamentally unfair and offends procedural due process."
State prosecutors argued that Gutierrez is ineligible for DNA testing because he is subject to the death penalty under Texas law whether or not he was the actual killer. The state's controversial "law of parties" holds a participant in a felony criminally responsible for the acts of others, even if he did not intend those acts to occur.
Gutierrez argued that in "law of parties" cases, the jury cannot vote for death unless it finds that the defendant killed or intended to kill or anticipated that a killing would occur. His lawyers assert that DNA evidence proving he is not the killer would have made the difference between life and death in the jury's sentencing decision, proving him innocent of the death penalty.
Gutierrez's defense team issued a statement in response to the ruling saying that Brownsville district attorney Louis Saenz has, "without explanation," repeatedly refused defense requests for access to the evidence to conduct DNA testing. "If [Saenz] is so sure that Mr. Gutierrez's conviction and death sentence are sound and that Mr. Gutierrez deserves to die," federal defender Shawn Nolan said, "there can be no reason to continue to refuse our reasonable requests for this testing, which would be done automatically by law if this case happened today."

Gutierrez came within eight days of execution in October 2019, when, without ruling on his request for DNA testing, the Texas Court of Criminal Appeals stayed his execution because of the state's failure to follow mandated procedural steps in issuing and serving his death warrant. He came within an hour of execution in June 2020 before the U.S. Supreme Court issued a stay over Texas's refusal to permit a chaplain to accompany Gutierrez in the execution chamber.
Prosecutors immediately appealed the federal court's ruling.
Sources
Federal judge rules DNA test­ing allowed in Ruben Gutierrez case, KVEO, Brownsville, Texas, March 31, 2021; Danielle Haynes, Judge allows new DNA test­ing for Texas death row inmate, UPI, March 31, 2021; Jolie McCullough, U.S. Supreme Court halts Texas exe­cu­tion of Ruben Gutierrez dur­ing legal fight over reli­gious advis­ers' access to death cham­ber, Texas Tribune, June 16, 2020; Editorial, The Catch-22 that could cost Ruben Gutierrez his life, Dallas Morning News, April 6, 2021.
Read the dis­trict court's rul­ing in Gutierrez v. Saenz.
International
Jun 01, 2023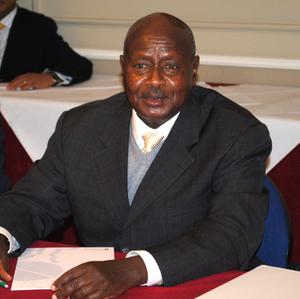 Uganda's Controversial ​
"

Anti-Homosexuality Act" Includes Possibility of Death Sentence
Victims' Families
May 30, 2023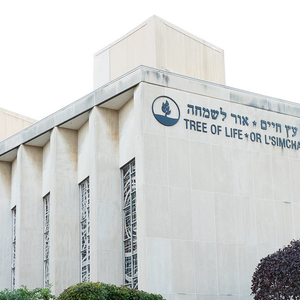 Victims' Families are Divided Over Death Penalty as Bowers Trial Begins