A federal district court has granted a new trial to Pennsylvania death-row prisoner Samuel Randolph (pictured), holding that the trial court unconstitutionally denied Randolph the right to be represented by counsel of choice, forcing him to go to trial with an unprepared court-appointed lawyer with whom he had an "absolute[,] complete breakdown of communication."
In overturning Randolph's convictions and death sentences for the murders of two men in a Harrisburg bar in 2001, Chief Judge Christopher Conner of the U.S. District Court for the Middle District of Pennsylvania harshly criticized the Pennsylvania state courts' handling of Randolph's case. Conner said that Randolph's trial judge had "no objectively valid reason" for keeping counsel retained by Randolph's family from entering his appearance in the case. The Pennsylvania Supreme Court ruling on the issue, Conner wrote, "was so lacking in justification that there was an error well understood and comprehended in existing law beyond any possibility of fairminded disagreement." Conner excoriated the state appeals court for basing its decision on an "abbreviated and selective recitation of facts" that "excludes numerous critical details … [and] focuses on matters largely irrelevant to the choice-of-counsel question."
Randolph has long maintained his innocence of the murders and had alleged that police and prosecutors withheld exculpatory evidence in the case and selectively refused to conduct DNA testing of evidence that could exclude him as the killer. The federal court conducted a hearing on Randolph's innocence claim in July 2019 but did not resolve the issue. "The exculpatory evidence outlined in this claim, if admissible, can be advanced at Randolph's retrial," Conner wrote.
In August 2002, the Dauphin County Court of Common Pleas appointed Allen C. Welch as lead counsel in Randolph's murder case. Randolph and Welch — who was running for district attorney in a neighboring county at the time of trial — had significant disagreements about Welch's trial preparation and defense strategy. Randolph repeatedly expressed concern to the trial court that Welch did "not have [his] best interest" in mind and that they had irreconcilable differences regarding the approach to the case.
Several months before trial, Randolph tried to retain private counsel, Samuel Stretton for the case but was unable to afford his fee. One week before trial, a sale of family assets enabled Randolph to secure funds to hire Stretton. However, because of the short notice, Stretton was already scheduled to handle an attorney disciplinary trial on the morning that jury selection was set to begin. Welch and Stretton both sought short continuances to allow Stretton to handle jury selection. After the court denied their initial requests, Stretton asked for just a three-hour delay in the start of jury selection. Without explanation, the trial court agreed to only a one-hour delay and rejected Stretton's entry of appearance.
In his opinion, Judge Conner wrote: "On one side of the scales sits a multitude of good-faith, compelling reasons for permitting Attorney Stretton to represent Randolph and for delaying trial by just a few hours so that he could select a jury. … On the other side there is, quite literally, not a single countervailing reason for denying the continuance."
Conner noted that the breakdown in communications between Welch and Randolph was so severe that court-appointed co-counsel "had to act as a 'translator'" between the two. After he was convicted, Randolph waived counsel for the penalty phase, represented himself, and refused to present any mitigating evidence or argument in favor of a life sentence. Judge Conner wrote, "Randolph explained that he was 'not concerned' if the death penalty was imposed because he fervently believed that, among other perceived wrongs, he had been denied his right to counsel of choice and deserved a new trial." Ultimately, Judge Conner agreed, concluding that "the trial court's 'unreasoning and arbitrary insistence upon expeditiousness in the face of a justifiable request for delay' violated Randolph's constitutional right to counsel of choice."
Sources
Matt Miller, Double mur­der con­vic­tion, death penal­ty for fatal shoot­ings at Harrisburg bar void­ed by U.S. judge, Penn Live, May 27, 2020; Convictions, Death Penalty Overturned in 2001 Bar Slayings, Associated Press, May 27, 2020; Keith Schweigert, Federal judge over­turns con­vic­tion of man on death row for killing two oth­ers in 2001 shoot­ing at Harrisburg bar, FOX43, Harrisburg, May 28, 2020.
Read the fed­er­al dis­trict court's opin­ion in Randolph v. Wetzel.
Disclosure: DPIC exec­u­tive direc­tor Robert Dunham was part of the legal team that rep­re­sent­ed Mr. Randolph dur­ing the peri­od in which he worked in the Philadelphia and Harrisburg fed­er­al defend­er cap­i­tal habeas units.
Innocence
Oct 12, 2023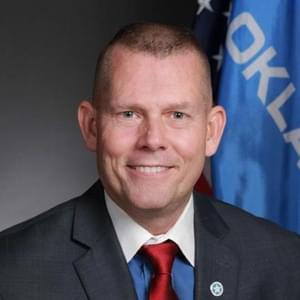 Republican-Led State Legislative Committee Considers Death Penalty Moratorium in Oklahoma
Innocence
Sep 27, 2023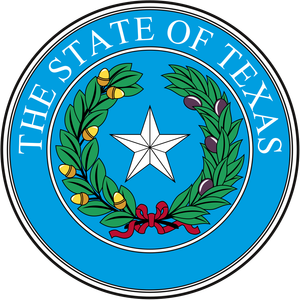 Former Texas Death Row Prisoner Clinton Young Sues Prosecutor for Misconduct