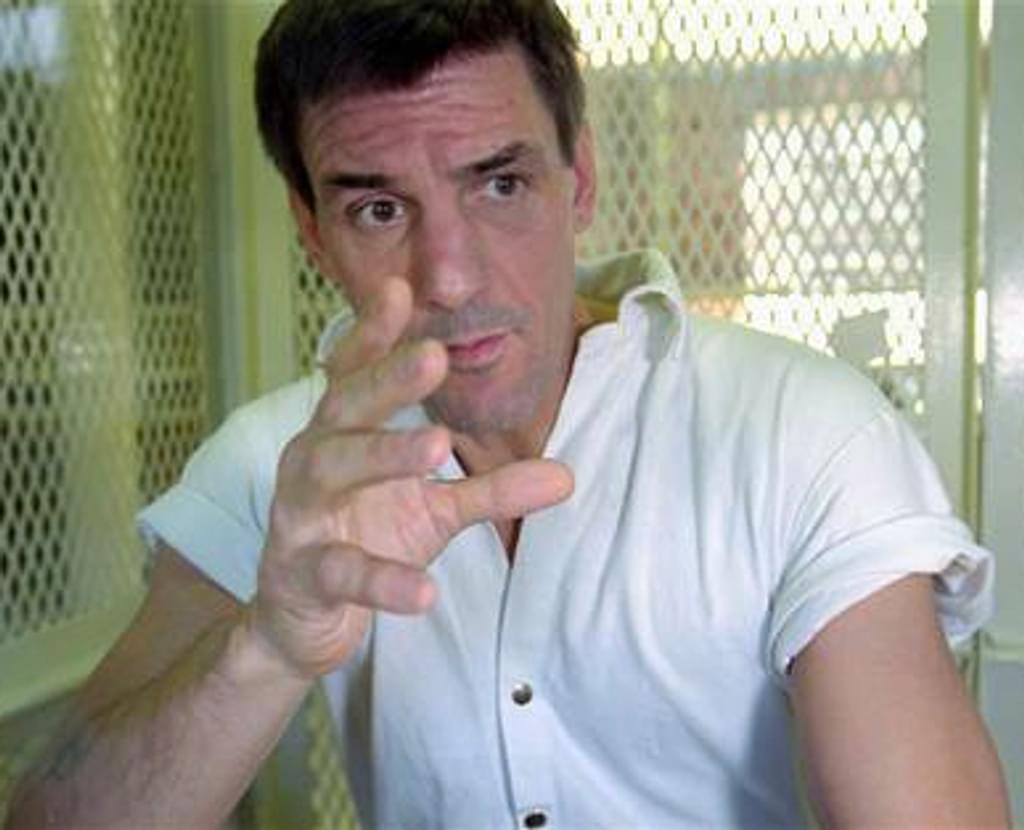 On September 28, 2023, the Western District Court of Texas ruled that the state cannot execute Scott Panetti (pictured), a death row prisoner with a decades-long history of serious mental health issues and a diagnosis of schizophrenia. Despite a state expert conceding Mr. Panetti's serious mental illness, Texas argued that he is competent to face execution because he has "some degree" of rational understanding. U.S. District Judge Robert Pitman ruled, however, that "[Mr.] Panetti is not sane enough to be executed" and that he "lack[s] a rational understanding of the connection between his actions and his death sentence."
In 1992, Mr. Panetti stopped taking his prescribed antipsychotic medication, shaved his head, dressed in camouflage fatigues, and killed his in-laws, Joe and Amanda Alvarado, after his wife obtained a restraining order against him and took their daughter to live with her parents. Even though Mr. Panetti was diagnosed with schizophrenia, he was found competent to stand trial for the double murder. At trial, Mr. Panetti believed God had cured him of his mental illness, prompting him to again stop taking his medications, fire his attorneys, and represent himself while dressed in a TV-Western cowboy outfit in Gillespie County, Texas. Mr. Panetti's mental health impairments have been present for more than 40 years, with the first symptoms of schizophrenia appearing at age 20. At age 28, his first wife had him involuntarily committed to a psychiatric facility. Following this initial commitment, Mr. Panetti stayed at several psychiatric facilities in Texas and Wisconsin, at which doctors diagnosed him with chronic schizophrenia and schizoaffective disorder.
In 2004, after exhausting all of his state and federal appeals, Mr. Panetti faced an execution date, but a federal judge stayed this execution to hold a hearing to determine his competency to be executed. At the hearing, Mr. Panetti said he believed that the devil was conspiring with the State of Texas to thwart his divine mission of saving souls on death row. Despite this delusion, the judge declared him competent for execution, arguing that Mr. Panetti had a 'factual awareness' of the reasoning behind his execution. The Supreme Court of the United States reviewed Mr. Panetti's case in 2007 and ruled that the 8th amendment prohibits the execution of an individual who does not have a rational understanding of the connection between his crime and the potential punishment. In 2008, Mr. Panetti was again assessed for competency and found fit to be executed. This decision was affirmed in 2013 and Mr. Panetti's execution was set for December 3, 2014. Just hours before the scheduled execution, the Fifth Circuit Court issued a stay and later ruled that Mr. Panetti's attorneys presented sufficient evidence to prove his "deteriorating" mental stability since the second competency hearing, entitling him to expert assistance and counsel, as well as a new hearing.
In October 2022, a third competency hearing for Mr. Panetti was held. After hearing arguments and evidence, Judge Pitman held that Mr. Panetti could not be executed. "There are several reasons for prohibiting the execution of the insane, including the questionable retributive value of executing an individual so wracked by mental illness that he cannot comprehend the 'meaning and purpose of the punishment,' as well as society's intuition that such an execution 'simply offends humanity.' Scott Panetti is one of these individuals." Mr. Panetti's attorney, Gregory Wiercoch issued a statement saying that Judge Pitman's decision "prevents the State of Texas from exacting vengeance on a person who suffers from a pervasive, severe form of schizophrenia that causes him to inaccurately perceive the world around him."