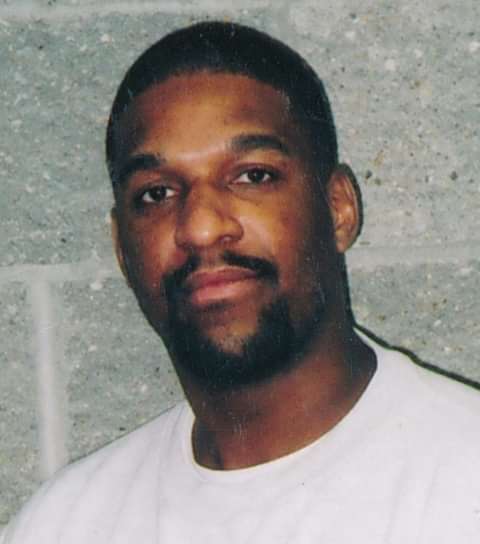 For the second time in less than five weeks, the federal government has executed a death-row prisoner who likely was intellectually disabled, without affording him judicial review to determine his eligibility for the death penalty. Corey Johnson (pictured) was pronounced dead from lethal injection at 11:34 p.m. on January 14, 2021, the 12th federal prisoner executed in six months and the fifth in the transition period between Donald Trump's defeat in the November 2020 presidential election and the scheduled inauguration of Joseph R. Biden on January 20, 2021.
The only other time in U.S. history that as many as five transition-period executions took place was in 1884-1885 during the transition between Chester A. Arthur and the first presidency of Grover Cleveland.
In an order issued at 10:00 p.m., four hours after Johnson was scheduled to be executed, the U.S. Supreme Court denied Johnson's emergency application for a stay of execution to permit him to present evidence that the constitution prohibited his execution because he has intellectual disability. Justices Kagan and Sotomayor dissented. The U.S. Supreme Court ruled in Atkins v. Virginia in 2002 that the execution of people with intellectual disability violates the Eighth Amendment proscription against cruel and unusual punishments. Johnson also argued that his execution would violate a 1988 federal statute that forbids applying the federal death penalty to prisoners with intellectual disability.
Earlier in the evening, in an 8-7 vote, the judges of the U.S. Court of Appeals for the Fourth Circuit declined to reconsider a three-judge panel's ruling refusing to grant Johnson an evidentiary hearing on his claim. In dissent, Judge James A. Wynn wrote, supplying emphasis, that "Corey Johnson is an intellectually disabled death row inmate who is scheduled to be executed later today." Newly available evidence, he wrote "convincingly demonstrates … that he is intellectually disabled under current diagnostic standards. But no court has ever considered such evidence. If Johnson's death sentence is carried out today, the United States will execute an intellectually disabled person, which is unconstitutional."
On December 11, 2020, the federal government executed Alfred Bourgeois despite evidence that he may have been ineligible for the death penalty because of intellectual disability. During his earlier appeals, a federal court in Texas denied Bourgeois' claim of intellectual disability, relying on a series of lay stereotypes that had no clinical validity and whose use the Supreme Court later declared unconstitutional. When he sought to obtain judicial review of his condition based upon current clinical definitions of the disorder, another federal district court found that he had made a "strong showing" of intellectual disability and granted him permission to litigate that claim. A federal appeals court reversed, saying Bourgeois had already been provided an opportunity to litigate his claim, and the U.S. Supreme Court allowed the execution to go forward.
In December 2020, shortly after the federal government set his execution date, Johnson filed a petition in federal district court in Richmond, Virginia seeking review of evidence of intellectual disability that his trial lawyer failed to develop. His new lawyers presented records and witness affidavits showing that Johnson had "remained in the second grade for three years, and also repeated third and fourth grades. When asked his birthday at age eight, while in second grade, he thought it was in March, though he was actually born in November. When he was 13 years old, he could barely write his own name. And while he knew there were 12 months in the year, he could recite them only up to August. Corey was not able to tell time or perform arithmetic beyond a third-grade level …. When he was last tested at age 45, Mr. Johnson was still at an elementary school level …."
The district court dismissed Johnson's petition without prejudice, ruling that it was a successive habeas corpus petition that, under federal law, required permission from the federal appeal court before it could be reviewed. Johnson appealed that ruling and asked the Fourth Circuit for a stay of execution. Separately, he asked the circuit court for authorization to file a second habeas corpus petition if the court believed it was necessary. On January 12, the Fourth Circuit denied Johnson's requests to stay his execution. On January 13, Johnson filed a petition for rehearing en banc, leading to the appeals court's 8-7 decision.
The Continuing Unconstitutional Execution of Intellectually Disabled Defendants
The executions of Johnson and Bourgeois reflect the continuing inability or refusal of courts to enforce the constitutional prohibition against executing defendants with intellectual disability, particularly in cases involving defendants of color. DPIC has identified more than 25 prisoners who have been executed since Atkins was decided in 2002, despite significant evidence that they were intellectually disabled.
Two more executions of likely intellectually disabled death-row prisoners are scheduled within the next four weeks. Blaine Milam is scheduled to be executed January 21, 2021, even though the Texas courts applied scientifically invalid criteria, later declared unconstitutional, to reject his intellectually disability claim and subsequently refused to afford him an evidentiary hearing at which he could receive a clinically appropriate assessment of his mental condition. Willie B. Smith III faces a February 11, 2021 execution date in Alabama, despite a determination by a federal appeals court that he meets the definition of intellectual disability.
A DPIC review of more than 130 death sentences reversed as a result of intellectual disability found that intellectually disabled defendants of color are disproportionally susceptible to being wrongly sentenced to death. More than 80% of the death-row prisoners whose death sentences have been vacated as a result of intellectual disability are persons of color and two-thirds are African American.
Sources
Elizabeth Bruenig, When an I.Q. Score Is a Death Sentence, The New York Times, January 11, 2021; Joe Davidson, President Trump's expen­sive death penal­ty binge could con­tin­ue next week, Washington Post, January 9, 2021; Peter Berns, Peter Berns col­umn: Why peo­ple with intel­lec­tu­al dis­abil­i­ty, like Cory Johnson, should not be exe­cut­ed, Richmond Times-Dispatch, January 11, 2021.
Arbitrariness
Mar 24, 2023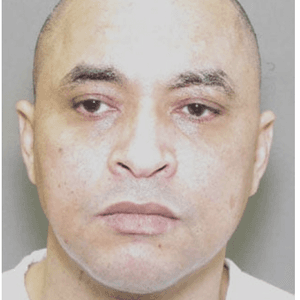 REPRESENTATION

: Why Poor People in Texas End Up on Death Row and Face Execution
Sentencing Alternatives
Mar 21, 2023
California to Close San Quentin's Death Row as Part of a Broader Prison Reform