Bruce Webster faces a federal execution despite new evidence—including evaluations by three doctors—indicating he is intellectually disabled. Although the U.S. Supreme Court banned the execution of the "mentally retarded" (now referred to as "intellectually disabled") in 2002, the U.S. Court of Appeals for the Fifth Circuit in April denied Webster's request for a hearing on his mental capacity claim. The court found that Webster had exhausted all his appeals and that the court could not consider new evidence unless it related to Webster's innocence. The fact that the new evidence would make him ineligible for the death penalty under the constitution was insufficient to grant him a hearing. Judge Jacques Wiener, writing for the Fifth Circuit, contended that the court was limited because Congress passed the Anti-Terrorism and Effective Death Penalty Act in 1996: "We today have no choice but to condone just such an unconstitutional punishment." The judge agreed that the evidence would show that Webster was intellectually disabled, "If the evidence that Webster attempts to introduce here were ever presented to a judge or jury for consideration on the merits, it is virtually guaranteed that he would be found to be mentally retarded." David Bruck, a death penalty expert at Washington and Lee University law school said, "It's an outrageous situation. Sometimes the law just doesn't fit the facts. This is one of those times."
Webster was convicted in 1996, prior to the Supreme Court's ruling on mental retardation. He and other co-defendants abducted a woman from Texas and murdered her in Arkansas.
(J. Trahan, "Mental retardation evidence may not save Arlington teenager's killer from death chamber," Dallas Morning News, July 18, 2010). See Intellectual Disability and Federal Death Penalty.
Innocence
Sep 20, 2023
Glynn Simmons Exonerated
48

Years After He Was Sentenced to Death in Oklahoma
Arbitrariness
Sep 13, 2023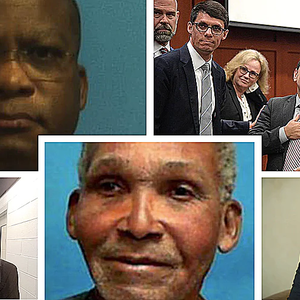 When Jurors Do Not Agree, Should a Death Sentence Be Imposed?