In the span of two weeks, juries in four unrelated cases in which Florida prosecutors had sought the death penalty have instead returned life sentences. The cases—which were considered probable death verdicts if judges were permitted to impose sentence—illustrate the impact of the changes in Florida law in 2016 and 2017 banning judicial death sentences based on non-unanimous jury recommendations for death. Between June 27, 2019 and July 11, 2019, jurors in the cases of Jose Martinez, Karari Ritchie, Christopher Vasata, and Scott Nelson did not unanimously agree on a recommended sentence. As a result, all four cases ended in life sentences.
Between 2010 and 2015, the three states that permitted judges to impose death sentences based on non-unanimous jury sentencing recommendations — Florida, Alabama, and Delaware — accounted for more than a quarter of all the death sentences imposed in the United States. More than three-quarters of the death sentences imposed in those states involved non-unanimous jury sentencing recommendations. However, in 2016, the U.S. Supreme Court struck down Florida's judicial sentencing procedures and later that year, the Florida and Delaware Supreme Courts declared that death sentences based on non-unanimous jury sentencing votes were unconstitutional. The Florida legislature subsequently amended its capital sentencing procedures to require a unanimous jury recommendation for death before the trial judge may impose a death sentence and new death sentences imposed in the state have since dropped from an average of 16.7 per year in the first half of the 2010s to an average of 4.3 per year in 2016 through 2018.
The four cases show that juries do not automatically impose death even in highly aggravated cases. Jose Martinez was a drug-cartel hitman who confessed to killing more than three dozen people over the course of 30 years. Already sentenced to life imprisonment in California, Ocala, Florida prosecutors asked the jury if the death penalty was not appropriate for Martinez, then "when is it appropriate?" Martinez's lawyers presented mitigating evidence of his violently dysfunctional background, including that he was a child of incest resulting from his mother being raped by her uncle, evidence from trauma experts about the effects of his upbringing, evidence of brain damage he sustained from a head injury, and testimony from 20 out-of-state family members describing how he took beatings to protect them and attempted to provide for them when others in the family would not. On June 27, his jury voted for life.
Also on June 27, Christopher Vasata was sentenced to life in Palm Beach County for a 2017 Super Bowl Sunday triple murder, after jurors did not unanimously agree on his sentence. Prosecutors had argued for death because, it said, Vasata's "intent to kill was so strong and so thought out." "This wasn't a robbery gone bad," the prosecutor said. "This wasn't, 'I panicked and accidentally hit the trigger, I didn't mean to kill him.' This was a planned hit."
On June 28, Broward County jurors spared the life of Karari Ritchie, whom they had convicted of robbing and stabbing 86 times a Taco Bell manager who had served Ritchie and his brother drinks before the restaurant officially opened. Although the jury found the murder of Tikkitress Johnson—whom prosecutors stressed was a wife and mother, was "especially heinous, atrocious and cruel"— it took less than two hours to sentence him to life after hearing mitigating evidence of the chronic child abuse and neglect he experienced in a household in which his mother told him she wished she had aborted him. "We believe his life has value," Ritchie's lawyer told the jury. "Mercy is not earned. It is given."
And on July 11, Scott Nelson—who told the jury he was "a homicidal maniac" who wanted to be sentenced to death—received a life sentence after an Orange County jury did not reach a unanimous verdict. Defense lawyers presented mitigating evidence of the chronic trauma he experienced in an abusive childhood and the severe cognitive deficits its produced, the extreme conditions to which he was subjected during 25 years in federal prison, and his resulting mental illness. One juror was removed from the jury after some other jurors reported he had said he had seen no evidence in the case justifying a death sentence. Three jurors later reported that a single remaining juror had voted for life.
Sources
Marc Freeman, Killer gets life sen­tences for Super Bowl Sunday triple mur­der, South Florida Sun Sentinel, June 27, 2019; Jessica Garrison, Jose Martinez, The Hit Man Who Confessed To Killing Three Dozen People, Avoids The Death Penalty, BuzzFeed News, July 3, 2019; Austin L. Miller, Life in prison for drug hit­man, Ocala StarBanner, June 28, 2019; Rafael Olmeda, Jury rejects death penal­ty for con­vict­ed killer in Taco Bell mur­der, South Florida Sun Sentinel, June 28, 2019; Monivette Cordeiro, Scott Nelson should get life in prison – not death penal­ty – for killing of Jennifer Fulford, jury decides, Orlando Sentinel, July 11, 2019; Troy Campbell, One juror pre­vents death penal­ty for con­vict­ed mur­der­er Scott Nelson, WKMG News 6, Orlando, July 11, 2019.
Human Rights
May 24, 2023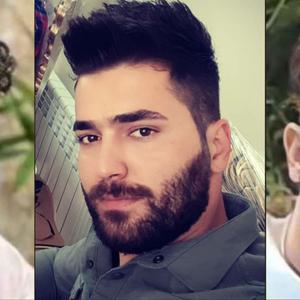 Iran Continues Aggressive Use of Death Penalty Despite International Condemnation