In Florida, doctors hired to monitor and participate in lethal injection executions wear purple "moon suits" and goggles to conceal their identities from witnesses and circumvent an American Medical Association (AMA) code that forbids participation in executions, according to the Associated Press. Though Florida and other states say the participation of medical personnel ensures "a dignified and humane death" for those facing execution, the AMA, the American Nurses Association, the American Society of Anesthesiologists, and the Florida Medical Association all disagree.

"We are a profession dedicated to healing. Participation in an execution is an image of a physician with a dark hood… . It is part of the role of a physician, helping people, preserving life and maintaining the trust and respect of the people we serve. We do not feel killing people is appropriate in that context," said Dr. Mark Levine, chairman of the AMA's Council of Ethical and Judicial Affairs. He added that doctors must decide whether they are "an instrument of the state or a member of a profession dedicated to preserving and protecting life. You can't be both."

The role of medical personnel in executions is a key concern for states reworking lethal injection protocols after existing procedures were challenged as violating the Constitution's ban on "cruel and unusual punishment." A growing number of states have proposed lethal injection procedures that would allow medical personnel to perform a variety of tasks, including the insertion of intravenous tubes, performing "cut down" procedures to locate useable veins, observing heart monitors, tracking an inmate's consciousness, purchasing and maintaining drugs used in the lethal cocktail, and pronouncing death. All of these tasks present tough questions for medical associations, which hold the power to revoke memberships for ethics code violations. With that in mind, a number of states are taking steps to protect the identities of medical professionals who agree to participate in executions. For example, in Missouri, a new law allows executioners to sue anyone who discloses their identity, legislation authored after a St. Louis paper revealed the name of a doctor who had participated in dozens of executions. In Alabama and Ohio, a curtain is drawn after the execution so doctors examining the inmate are not seen by witnesses. Florida is the only state to require that medical personnel wear a moon suit similar to those worn by biohazard teams.

Florida Governor Charlie Crist, the son of a physician, admits that finding doctors willing to assist in lethal injections is difficult. When asked about the ethical dilemma faced by physicians, he said, "I don't know. It's pretty hard … the oath is taken to save life, of course."
(Associated Press, August 26, 2007). See Lethal Injection.
Upcoming Executions
May 13, 2022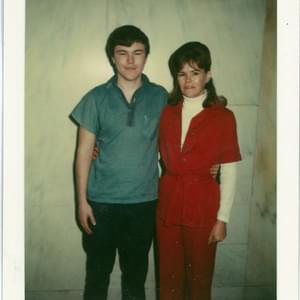 Georgia Allegedly Violated Pandemic Agreement By Scheduling Execution of Virgil Presnell