Death-row exoneree Robert DuBoise (pictured) is suing the City of Tampa, four Tampa police officers, and the forensic odontologist who falsely testified against him, alleging that they fabricated evidence that led to his wrongful conviction and death sentence. DuBoise was exonerated in August 2020 after a Conviction Integrity Unit reviewed his case and new DNA evidence excluded him as the perpetrator of the rape and murder for which he was wrongfully convicted and sentenced to death 37 years earlier. DuBoise's conviction was based on junk-science bite-mark evidence and false testimony from a prison informant. DuBoise's attorney, Dan Marshall of the Human Rights Defense Center, said, "This case is a prime example of what can go wrong when the police do not use proper procedures. An innocent man goes to jail for decades."
The lawsuit alleges that four officers who were involved in the original investigation conspired with Dr. Richard Souviron, the forensic odontologist, to present fabricated evidence at trial. The officers reached out to Dr. Souviron for help in this case after hearing him speak at a meeting of the International Association of Chiefs of Police, where he said,"If you tell me that is the guy that did it, I will go into court and say that is the guy that did it." The officers used beeswax to take a mold of DuBoise's teeth because, according to the lawsuit, "another officer in the Tampa Police Department operated a honey business on the side." Beeswax was not an accepted method of identifying teeth marks. Dr. Souviron compared that mold to a wound on the victim, initially saying that the person who left the bite mark would have a missing front tooth or a gap between the upper front teeth. Despite DuBoise not having such a gap, Dr. Souviron then claimed DuBoise's teeth were a match to the victim's wound. When a different dentist later examined the victim's wound, he concluded that it was not a bite mark at all.
The lawsuit further alleges that the officers conspired with Claude Butler, the jailhouse informant who testified at DuBoise's trial. According to the Florida Innocence Project, "Knowing that their physical evidence was poor at best, the defendant officers allegedly then conspired to get two informants, including one suspect facing a long-term sentence for unrelated crimes, to turn state's evidence." Police allegedly met with Butler on several occasions, helping him to fabricate a confession from DuBoise.
DuBoise says he is not bringing the lawsuit because he is bitter, but because "we are trying to move forward. Make sure it does not happen to someone else." He wants "to help fix a broken system." DuBoise said that if he does not take a stand now and demand justice then, "you're going to have somebody else's son get into death row for something they didn't do."
Florida law allows the state to provide $50,000 compensation for each year that someone was wrongfully incarcerated. DuBoise was incarcerated for almost 37 years, which means he would be owed $1.85 million. For DuBoise to receive that money, the Florida state legislature must vote to approve the award. Representative Andrew Learned submitted House Bill 6501 to the Florida State legislature for the 2022 session, calling for the $1.85 million compensation for DuBoise. "Taking a man's liberty, almost his life, is an unconscionable error by our State. DNA evidence that was initially ignored fingered the real criminal so now Robert is free, but without any compensation for what we took from him," Rep. Learned said in a statement on Twitter. Marshall says they are filing the lawsuit because it "is important to put a more realistic value on somebody's freedom for 37 years, for missing out on every important part of somebody's life. He hasn't been able to get married or have kids. He missed the death of his father."
Financial settlements and jury awards following wrongful convictions have become an underappreciated hidden cost of the death penalty. Gage County, Nebraska, was forced to raise property taxes and seek a state bailout after the "Beatrice Six" successfully sued the county for official misconduct in the capital prosecutions that led to their wrongful convictions. The $28.1 civil judgment against the county exceeded its entire annual budget. North Carolina death-row exonerees Henry McCollum and Leon Brown were awarded $75 million by a federal jury in May 2021. The two men sought damages from several law enforcement departments involved in the official misconduct that resulted in them being sentenced to death and spending 31 years in prison. Exonerees in Cleveland and Philadelphia were also granted multi-million dollar awards to compensate for misconduct that contributed to wrongful convictions.
Florida has the highest number of death-row exonerations with DuBoise being the 30th death-row prisoner to be exonerated in Florida since 1973. The state has executed 99 prisoners during that period, or one exoneration for every 3.3 executions. DuBoise is the 172nd documented death-row exoneration in the U.S. since 1973. Prior to DuBoise, Florida's last death-row exoneration was in the case of Clifford Williams, Jr., who was freed in March 2019 after serving 42 years for a murder he did not commit. In June 2020, Florida authorized $2.15 million in compensation to Williams for his wrongful conviction.
International
Jun 01, 2023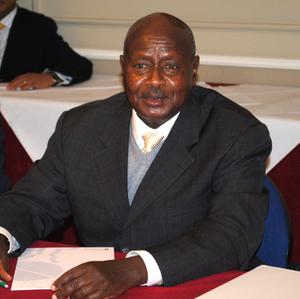 Uganda's Controversial ​
"

Anti-Homosexuality Act" Includes Possibility of Death Sentence
Victims' Families
May 30, 2023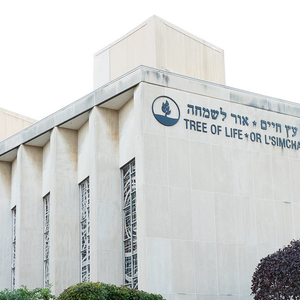 Victims' Families are Divided Over Death Penalty as Bowers Trial Begins