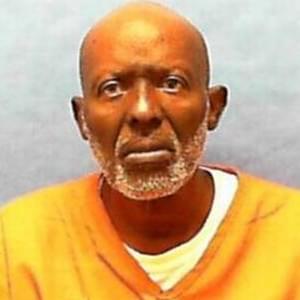 For the third time in 2020, the Florida Supreme Court has reduced the constitutional protections afforded to death-row prisoners. In a May 21 decision in Phillips v. State, the court overturned its own case precedent and limited enforcement of a U.S. Supreme Court case that bars execution of intellectually disabled prisoners.
The Miami Herald editorial board said the decision "shredded precedent" and "ignores clear and data-driven direction from the U.S. Supreme Court." Dissenting Justice Jorge Labarga wrote, "Yet again, this Court has removed an important safeguard in maintaining the integrity of Florida's death penalty jurisprudence. The result is an increased risk that certain individuals may be executed, even if they are intellectually disabled."
Harry Phillips (pictured) may be one of those individuals.
Phillips was convicted and sentenced to death for a 1982 murder in Miami-Dade County. Ten years later, his death sentence was overturned as a result of his lawyer's ineffective representation in the penalty phase of the trial. Represented by new counsel, five jurors in his resentencing trial recommended that Phillips be sentenced to life, but the trial court nevertheless imposed the death penalty. The U.S. Supreme Court subsequently struck down Florida's sentencing procedure because it gave the trial judge, rather than a unanimous jury, the ultimate authority to find the facts leading to a death sentence. However, the Florida Supreme Court allowed Phillips' death sentence to stand, saying his sentence had already been appealed before the statute was declared unconstitutional.
In 2002, six years after Phillips' resentencing, the U.S. Supreme Court ruled that imposing the death penalty on individuals with intellectual disability constituted cruel and unusual punishment in violation of the Eighth Amendment. Phillips sought to vacate his death sentence on those grounds, but the Florida courts rejected his claim in 2008, applying an idiosyncratic standard that required him to prove that his IQ was 70 or below before it would consider evidence of his impairments in day-to-day functioning. In 2014, in Hall v. Florida, the U.S. Supreme Court declared Florida's use of a hard IQ-cutoff score unconstitutionally narrow, saying the standard "disregards established medical practice" and has been rejected by the "vast majority of states."
Two years later, the Florida Supreme Court ruled in Walls v. State that the Hall ruling "constitutes a development of fundamental significance" that should be applied in all capital cases involving intellectual disability. The four-judge conservative majority in Phillips reversed course, recharacterizing Hall as merely an "evolutionary refinement" of the law that it would not apply to cases that had already become final on appeal before Hall was decided.
Florida prosecutors had not asked the court to reverse its decision in Walls, leading critics to decry the ruling as politically motivated judicial activism. In a May 27 editorial, the Tampa Bay Times said "[t]he court is now an outlier in reversing established law and the nation's social norms." Its "lurch to the right on death penalty cases" the paper wrote, "and its easy willingness to jettison legal precedent is bad policy for Florida and bad practice for the courts." The paper described the Phillips decision as "whipsawing established court precedent" and "send[ing] a chilling message about the high court's conscience in handling the most severe punishment society metes out." In a May 22 commentary in Slate, Mark Joseph Stern wrote: "A court that spontaneously seeks out and repeals old laws it dislikes is not really a court. It is a legislature. There may be no clearer example of unalloyed, unapologetic judicial activism."
"I am personally shocked at the Court's audacity and, frankly, its meanness," said Stephen Harper, Executive Director of the Florida Center for Capital Representation at Florida International University Law School.
In capital appeals in the last four months, the court has also overturned a landmark precedent requiring that juries unanimously recommend a death sentence before a judge may impose death and a century-old standard for heightened review in cases where the only evidence was circumstantial. It also overturned its own case precedent that had required that juveniles sentenced to terms longer than 20 years be afforded an opportunity for consideration of early release.
The composition of Florida's high court changed dramatically in 2019 when three liberal and moderate justices reached mandatory retirement age and were replaced by Federalist Society members openly devoted to broadly reshaping Florida law. On May 26, Gov. Ron DeSantis appointed two new justices, both also members of the Federalist Society. The Times wrote that, with these appointments, the new court's "eagerness to overturn precedent set by a more moderate court is unlikely to change. … The court's assault against precedent might only be starting, and the appointments are another reminder that elections have consequences."
Sources
Brendan Farrington, Florida high court again revers­es itself on death penal­ty, Associated Press, May 21, 2020; Jim Saunders, Florida Supreme Court revers­es itself on death penal­ty restric­tion from 2016, News Service of Florida, May 21, 2020; Mark Joseph Stern, Florida Supreme Court Destroys Precedent Protecting Mentally Disabled People From Execution, Slate, May 22, 2020; Editorial, The Florida Supreme Court's U‑turn on the death penal­ty, Tampa Bay Times, May 27, 2020; Editorial, Execute the men­tal­ly dis­abled? What is Florida Supreme Court think­ing?, Miami Herald, May 28, 2020.
Read the Florida Supreme Court deci­sion in Phillips v. State.
[UPDATED May 29, 2020 to include mate­ri­als from the Miami Herald​'s May 28 editorial.]
Innocence
Mar 31, 2023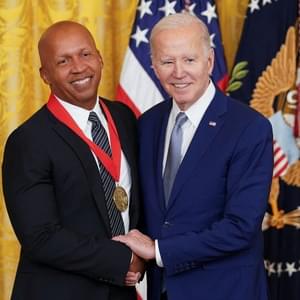 Bryan Stevenson Honored with the National Humanities Medal