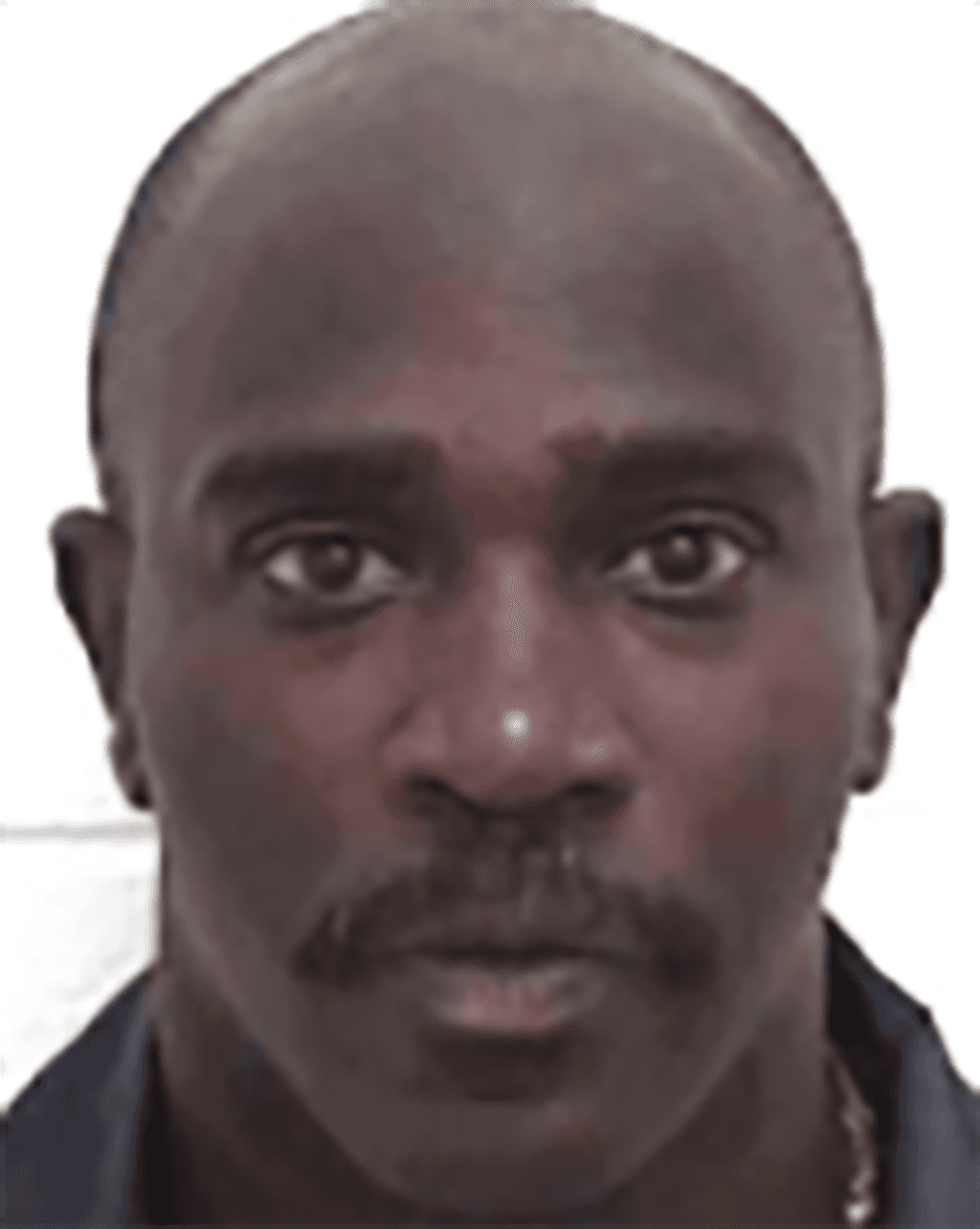 For the second time in as many years, Georgia is preparing to execute an intellectually disabled African-American man, despite evidence that the death verdict in his case may have been tainted by a white juror's profound racial bias.
Lawyers for Keith Leroy Tharpe (pictured), whose IQ has been measured in the 60s and whom Georgia has scheduled to be executed on September 26, say the courts should reconsider his case in light of the racial slurs a white juror made about him. They say new U.S. Supreme Court decisions clearly prohibit death sentences based on race and permit defendants to inquire into racist statements by jurors.
While preparing his appeal, Tharpe's lawyers interviewed jurors from his case, including one who openly referred to Tharpe with the N-word while saying the victim, Tharpe's sister-in-law, had come from a family of "'good' black folks." The juror's affidavit also said that, if the victim "had been the type Tharpe is, then picking between life or death for Tharpe wouldn't have mattered so much."
Under questioning by prosecutors, the juror, who is white, testified that he had been drinking on the day Tharpe's defense team had initially interviewed him and on a second day on which they asked him to sign a statement that they had prepared based upon the prior interview. The juror denied that he had intended his use of the N-word in a racist way and contended that race had not affected his deliberations.
The state's lawyers successfully argued that the court should not reconsider Tharpe's legal challenge based upon the evidence of racial bias—which prosecutors characterized as "racially insensitive offhand remarks"—because the jurors statements did not constitute an "extraordinary circumstance" and Georgia law did not permit inquiry into the content of the jury's deliberations. They further argued that there was no evidence that the jury's sentencing deliberations had been tainted by racial animus.
In April 2016, Georgia executed Kenneth Fults, another African-American prisoner, despite strikingly similar evidence that he was intellectually disabled and that his sentence may have been the product of racial animus. In Fults' case, a white juror submitted a written affidavit saying, "I don't know if he ever killed anybody, but that (N-word) got just what should have happened. Once he pled guilty, I knew I would vote for the death penalty because that's what that (N-word) deserved." The Georgia state and federal courts deemed the issue procedurally defaulted and denied relief to Fultz, and the U.S. Supreme Court declined to review the issue and denied Fults a stay of execution.
Subsequently, the Supreme Court overturned a death sentence in a Texas case, Buck v. Davis, in which a defense psychologist had testified that Buck was more likely to commit future acts of violence because he is Black. Chief Justice John Roberts declared "[s]ome toxins can be deadly in small doses," calling the testimony a "particularly noxious strain of racial prejudice." "[T]he law punishes people for what they do, not who they are," he wrote.
Then, in March 2017, the Court ruled in Peña-Rodriguez v. Colorado that when clear evidence of racial bias during deliberations emerges after trial, the defendant's right to a verdict free of racial bias overcomes state rules insulating jury deliberations from judicial review. Justice Kennedy wrote, "discrimination on the basis of race, odious in all aspects, is especially pernicious in the administration of justice."
Despite these decisions, a federal judge on September 5 declined to reopen Tharpe's case.
(K. Brumback, "Execution set for Georgia man who killed his sister-in-law," Associated Press, September 6, 2017; R. Cook, "Georgia schedules its second execution of 2017," Atlanta Journal-Constitution, September 6, 2017; Amy Leigh Womack, "A man has spent 26 years on death row. Will a juror's alleged racial bias save his life?," Macon Telegraph, June 30, 2017; Nina Totenberg, "Supreme Court Allows Prying Into Jury Deliberations If Racism Is Perceived," NPR, March 6, 2017.) See Intellectual Disability and Race.