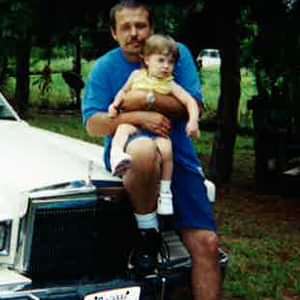 Forensics experts and three exonerees wrongfully convicted of murder based upon junk-science diagnoses of Shaken Baby Syndrome are urging the Texas Court of Criminal Appeals (TCCA) to overturn the conviction of death-row prisoner Robert Roberson (pictured with his daughter, Nikki). In separate friend-of-the-court briefs filed on April 8, 2022, the two groups argue that Shaken Baby Syndrome is an invalid medical diagnosis that should never be used as the basis of a murder conviction and that Roberson is innocent of killing his daughter.
An amicus curiae brief filed by the Center for Integrity in Forensic Sciences (CIFS) told the court that Nikki was not murdered but "more likely" died from a combination of accidental and natural causes. CIFS, a non-profit organization that "focuses on ensuring the reliability of forensic sciences," said the child's causes of death "most notably include[ed] complications from undiagnosed interstitial viral pneumonia, exacerbated by prescription drugs, a history of breathing issues, and an injury sustained as the result of a short fall that could, in turn, have been caused by a combination of the pneumonia, drugs, and breathing issues."
The brief of the exonerees highlighted the role false diagnoses of Shaken Baby Syndrome played in their wrongful murder convictions and explained that "SBS is presented as a medical 'diagnosis,' but it is really nothing of the kind." Instead, they said, it "is a doctor's diagnosis of a crime" that has later been exposed as "flawed 'science.'"
The exonerees noted that, "while the lives of many people have been ruined by this pseudo-science, it seems nobody has actually been executed based on it. Absent intervention by this Court," they wrote, Robert Roberson "may become the first person to die."
Roberson was sentenced to death in 2003 on charges he had murdered his 2-year-old daughter, Nikki Curtis. Roberson said he found Nikki injured after falling out of bed. He took her to the hospital, where she died the following day. Doctors testified that Nikki had died of Shaken Baby Syndrome, which after criticism of the diagnosis has been renamed "Abusive Head Trauma." The jury was unaware that Nikki had pneumonia at the time of her death and that she had been prescribed medication — no longer recommended for children her age — that can suppress breathing. CAT scans also showed a single impact injury to her head, consistent with impact from a fall. Nikki had no injuries to her neck, which one would expect had she been subjected to violent shaking.
In June 2016, the TCCA stayed Roberson's execution and directed the trial court to conduct a hearing on his claims that he would not have been convicted had the jury been aware of new scientific evidence debunking Shaken Baby Syndrome and that he "is actually innocent of capital murder." The appeals court also granted him a hearing on claims that his prosecutors "relied on false, misleading, and scientifically invalid testimony" to secure his conviction and that "the State's introduction of false forensic science testimony that current science has exposed as false" denied him a fair trial and violated his right to due process.
The court conducted an eight-day evidentiary hearing that began in March 2018 and ended in January 2022 as a result of delays resulting first from the discovery of medical evidence thought to have been lost and then by the pandemic. In closing arguments on January 31, 2022, Roberson's lawyer, Gretchen Sween, told the court: "Shaken baby became an accepted diagnosis without anybody even thinking about that. That if you shake an infant, let alone a toddler, imagine trying to pick up 28 pounds, shake them violently enough that supposedly you're causing internal brain damage, but their neck is not injured? It's nonsensical, but it's the kind of thing that gets momentum and people don't pause to think about it because the emotions are so intense, especially when you're talking about the death of a child."
Anderson County First Assistant District Attorney Scott Holden argued to the court that "[m]ost of their scientific evidence is not new. Nothing. Not the pneumonia, not the injuries."
On February 14, 2022, Judge Deborah Evans recommended that the TCCA deny Roberson's claims, stating that the court had "found insufficient facts to support granting relief." The defense, she said, had "failed to provide any newly discovered evidence that was not available at trial that unquestioningly establishes his innocence nor any evidence that would show that no reasonable juror would have convicted in light of any newly discovered evidence."
With the case back before the TCCA, the Center for Integrity in Forensic Sciences criticized the evidence against Roberson as "outdated and deeply flawed." "No conviction should be allowed to stand on such a foundation, much less a sentence of death," CIFS wrote.
Underscoring the prejudicial impact in Roberson's case, CIFS noted that the defense offered no evidence to contest this junk-science diagnosis. Instead, "Mr. Roberson's own attorney conceded that his client was facing the 'classic' shaken baby case, and argued only that his client did not possess the requisite mental state to commit capital murder." The evidence presented at the hearing "provided alternate, and more likely, explanations for Nikki's cause of death," the brief said.
The exonerees' brief was submitted by three people wrongly convicted of murder as a result of false Shaken Baby Syndrome diagnoses. The brief explained: "Sabrina Butler was sentenced to death in Mississippi for the death of her nine-month son Walter, acquitted at her retrial, and then fully exonerated when it became clear Walter had died of a rare genetic disorder. Clarence Jones was sentenced to 30 years in prison in Maryland for the death of his three-month son Collin, only to be exonerated years later. Drayton Witt was convicted of second-degree murder in Arizona for the death of five-month old Steven, and spent more than a decade in prison before the testimony of several experts led to his exoneration."
After presenting evidence that SBS is an invalid basis for conviction, the exonerees noted that the prosecution has attempted to hide the ball by relabeling the diagnosis. "Now, as in many other cases, the prosecution belatedly recognizes that history is catching up with them and seeks to retreat from the hypothesis presented at trial, while maintaining [Roberson's] death sentence. There can be few injustices more in need of correction." Quoting Dr. Norman Guthkelch, the British doctor who first hypothesized shaken baby syndrome and later "disavowed" the theory, they write it is "high time every case of a parent in [prison] for this had his or her case reviewed. We [doctors] went badly off the rails … on this matter."
In a statement issued after the February ruling, Sween said: "We are exceedingly disappointed that the trial court did not address the massive amount of new evidence—evidence that not only shows Mr. Roberson was wrongfully convicted based on junk science, but that he is actually innocent because no crime occurred. His daughter's tragic death was from undiagnosed pneumonia and other accidental factors, including excessive doses of drugs that had been prescribed to her and that the FDA now expressly warns against giving to children of her age and in her condition." Noting the "[w]hen the Texas Court of Criminal Appeals stayed Mr. Roberson's execution in 2016, it implicitly recognized problems with the reliability of his conviction," Sween said the defense "earnestly hope[s] the CCA, which will have the ultimate say, will dig into the eleven volumes of new evidence, see the obvious, and grant Mr. Roberson a new trial at long last."
Sources
Anderson County judge rejects appeal for death row inmate, KLTV, Tyler, Texas, February 14, 2022; Zak Wellerman, Anderson County judge denies East Texas death row inmate's appeal for exon­er­a­tion, new tri­al, KYTX CBS-19, Tyler, Texas, February 14, 2022; Julian Esparza, East Texas death row inmate who claims he is inno­cent of toddler's death back in court, KLTV, January 31, 2022; Pennylynn Webb, Court to hear clos­ing argu­ments in Roberson hear­ing, Palestine Herald-Press, January 29, 2022.
Read the ami­cus briefs of the Center for Integrity in Forensic Science and Shaken Baby Syndrome Exonerees.
International
Mar 20, 2023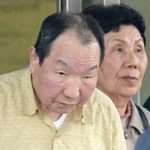 INTERNATIONAL

: Longest Serving Death Row Prisoner in the World Has Case Reversed
Mental Illness
Mar 17, 2023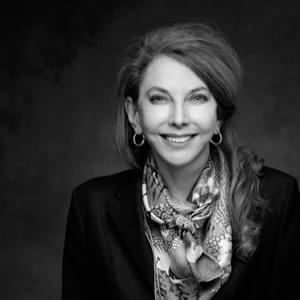 MENTAL

ILLNESS

: Sally Satel op-ed: ​

"

The Flawed Case for Executing the Mentally Ill"
Arbitrariness
Mar 10, 2023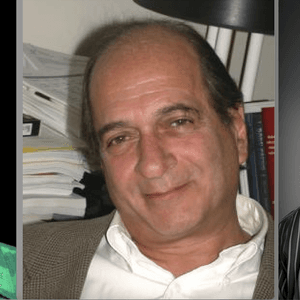 LAW

REVIEWS

— Getting to Death: Examining the Role of Race in the Steps Leading to a Death Sentence