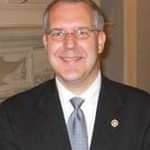 Former Oklahoma Governor Brad Henry (pictured) and former U.S. Magistrate Judge Andy Lester, who co-chaired the Oklahoma Death Penalty Review Commission in 2017, have called on state officials to halt the scheduled executions of 25 death-row prisoners.
In a guest column in The Oklahoman on July 24, 2022, Gov. Henry, a Democrat, and Lester, a Republican, write that "All Oklahomans, regardless of one's stance on capital punishment, should insist on an unwavering commitment to fairness and accuracy" in death penalty cases. Instead, they say, "the state is barreling ahead with an unprecedented number of executions despite the numerous flaws in the implementation of the death penalty."
The Oklahoma Death Penalty Review Commission was created in March 2016 during a pause in state executions in the wake of the botched 2014 and 2015 executions of Clayton Lockett and Charles Warner and the September 2015 near-execution of Richard Glossip in which the state violated its own lethal injection protocol by obtaining an unauthorized execution drug. The independent, bipartisan commission included former prosecutors, defense lawyers, judges, citizens, crime victim advocates, and law professors, some of whom supported the death penalty and some who opposed it.
In a nearly 300-page report that put forward 46 recommendations for reform, the commission examined all aspects of Oklahoma's death penalty. That review, Henry and Lester wrote, "left us with deep concerns about whether the state administers capital punishment in a way that ensures no innocent person will be executed."
The commission "identified dozens of important reforms aimed at preventing wrongful capital convictions and death sentences and reducing the arbitrariness that we found inherent in Oklahoma's death penalty system," Henry and Lester said, and convinced the commissioners that "no executions should take place unless and until these reforms were implemented." And yet, they note, "after five years, virtually none of our recommendations have been adopted."
Most of the commission's recommendations, Henry and Lester write, were "simple, straightforward and easy to implement." Many addressed "the need for better training, better education and better procedures for police, prosecutors, judges and defense counsel in capital cases." Others concerned retention of files, methods of execution, and the clemency process.
No counties outside of Texas are responsible for more executions than Oklahoma and Tulsa counties in Oklahoma and those counties account for 17 of the 25 executions scheduled to take place in the state between August 2022 and December 2024. DPIC's 2022 prosecutorial accountability project found that 30 death sentences imposed in Oklahoma have been reversed or prisoners exonerated because of prosecutorial misconduct. Eleven of those death sentences were imposed in Oklahoma County.
Ten prisoners who were wrongly convicted and sentenced to death have been exonerated from Oklahoma's death row, while another eleven who were sentenced to death in Oklahoma County based on testimony by disgraced police chemist Joyce Gilchrist were executed before her systemic misconduct came to light. DPIC's 2021 Special Report: The Innocence Epidemic found that only three counties in the United States had more wrongly convicted death-row prisoners exonerated of murder than the five exonerated from wrongful capital convictions in Oklahoma County.
An independent review of Richard Glossip's case commissioned by the Oklahoma legislature produced strong evidence of his likely innocence and revealed that Oklahoma County prosecutors had ordered the destruction of key evidence that could have significantly undermined the state's case against him. Glossip is scheduled to be executed in September.
When the commission released its report in 2017, Henry and Lester write, it made "one overarching recommendation: 'the Commission members unanimously recommend that the current moratorium on the death penalty be extended until significant reforms have been accomplished.'" Nonetheless, Oklahoma resumed executions in 2021. "Before more executions occur," Henry and Lester say, "it is high time to implement the numerous necessary reforms to make certain Oklahoma's capital punishment system is beyond reproach."
Arbitrariness
Mar 24, 2023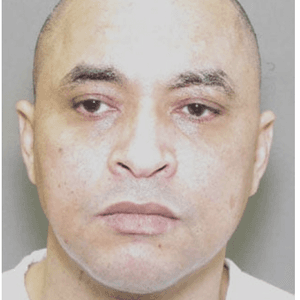 REPRESENTATION

: Why Poor People in Texas End Up on Death Row and Face Execution
Sentencing Alternatives
Mar 21, 2023
California to Close San Quentin's Death Row as Part of a Broader Prison Reform