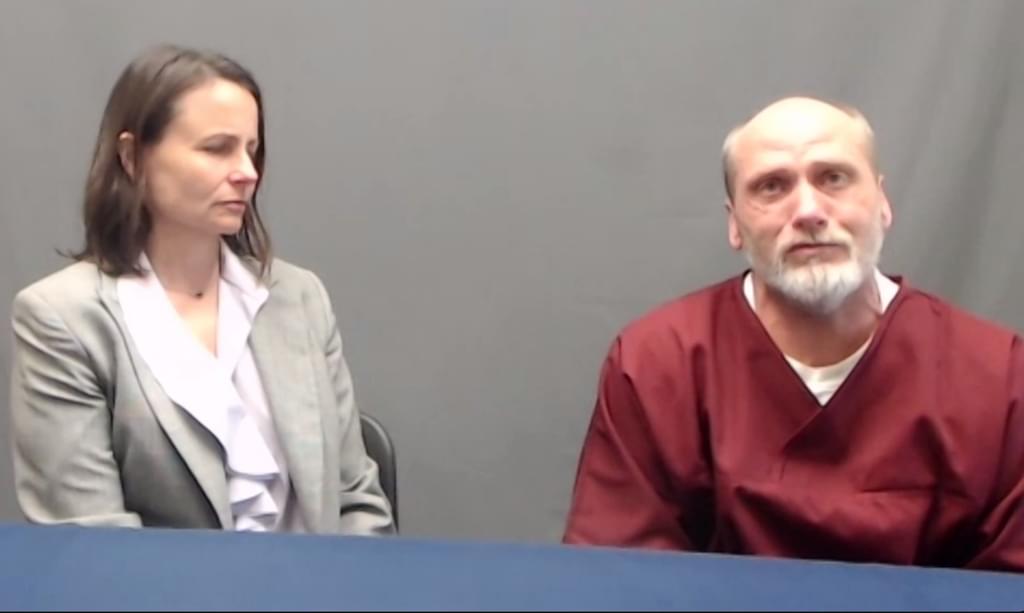 Oklahoma executed James Coddington (pictured, right, at his clemency hearing) on August 25, 2022, after Governor Kevin Stitt rejected the Oklahoma Pardon and Parole Board's recommendation of clemency, greenlighting the start of what one faith leader described as a 25-prisoner "bloodbath." Stitt's denial of clemency came as leaders across Oklahoma had been urging the governor to commute Coddington's sentence. Former Oklahoma Department of Corrections (ODOC) director Justin Jones and former Republican Speaker of the Oklahoma House of Representatives Kris Steele had asked Stitt to spare Coddington's life, while a coalition of faith leaders voiced opposition to the state's unprecedented execution schedule.
Jones, who oversaw 28 executions during his tenure as ODOC director from 2005 to 2013, submitted an affidavit in support of Coddington's clemency petition. In an August 22, 2022 op-ed in The Oklahoman, Jones called Coddington's time on death row "a story … of a remarkable transformation." Citing his own "thorough review" of Coddington's prison records, Jones said he was "firmly convinced that Coddington is a person who makes his prison community a better-functioning place for both correctional staff and other prisoners. … It would not be in the best interests of the state of Oklahoma to execute someone who manifests such redemption."
"[E]xecuting Coddington," Jones said, "would be a grievous waste, a refusal to acknowledge the work he has done to transform himself and to be the best person he can behind bars."
The same day, Steele, a former Republican state representative who served as Speaker of the Oklahoma House of Representatives, sent a letter to Stitt urging clemency. Coddington, Steele wrote, "is indisputably a changed man from the desperate young drug addict who took Albert Hale's life 25 years ago." "In the time he has spent on death row," Steele said, "Mr. Coddington has embraced transformation by dedicating himself to being the best person possible. His remorse and commitment to positive change have been recognized as sincere and deep by corrections staff. … We should not discard someone whose life can contribute to improving the situation for others."
A coalition of faith leaders also joined the calls for clemency. At a joint webinar, Disciples of Christ minister Cece Jones-Davis and Catholic priest Tim Luschen urged Oklahoma to refrain from moving forward with its plan to execute 25 people — more than half the state's death row — over the next two-and-a-half years. Jones-Davis, who spearheaded the successful clemency campaign for former death-row prisoner Julius Jones, said, "Time is of the essence, and if we don't engage — if Oklahomans don't engage — it's going to be a blood bath. There will be so much blood on our hands and God will not be pleased."
Jones-Davis referenced the findings of the bipartisan Oklahoma Death Penalty Review Commission, noting the state's failure to implement any of the commission's 46 recommendations for reform. "How in the world can we have botched executions, put together a team of professional people to look at all the problems and then just carry on as normal and execute 25 people?" she asked.
Luschen, pastor of St. Charles Borromeo Catholic Church in Oklahoma City, spoke about the inequities and problems with the death penalty system, and rooted his opposition in his faith. "If we truly believe in a merciful God, it does not seem we are reflecting that if we are calling for punitive measures against people for purposes of revenge," he said. He emphasized the humanity of people on death row, saying, "No longer see them as prisoners in cells, but as someone's father, son, mother or daughter and that we are to accompany them on this journey. If we begin to know these people as human beings, then perhaps it softens our hearts a little bit."
Catholic Archbishop Paul S. Coakley of Oklahoma City also had urged Governor Stitt to commute Coddington's death sentence. "Executions perpetuate cycles of violence and provide no opportunity of healing for victims' families," Archbishop Coakley said. "We are reminded that our Lord declared as blessed those who are merciful, 'for they shall receive mercy.' I call on Gov. Stitt to affirm the recommendation of the Pardon and Parole Board for clemency for James Coddington."
The Oklahoma execution schedule has caused some to voice concerns about the state's entire death penalty system. In an interview with Public Radio Tulsa, Jones said that his experience with the death penalty showed him it wasn't administered fairly. "It really comes down to what county did you commit your crime in, who prosecuted you, and whether or not the victims in any particular case were adamant that the defendant receive the death penalty," he said.
Coddington, Jones observed, has shown he can be a positive influence in the lives of other prisoners if Stitt spares his life. "He's going to have an influence at his age and his experience and what I believe is his commitment to be productive no matter what situation is before him," Jones said. "It takes inmates like him to really balance out and be mentors to younger inmates who probably will get out at some point."
[This post was updated to reflect that Oklahoma executed James Coddington on August 25, 2022.]
Sources
Jeff Brumley, Faith lead­ers call for urgent oppo­si­tion to Oklahoma plan to exe­cute an inmate a month for two years, Baptist News Global, August 19, 2022; Elizabeth Caldwell, Former ODOC direc­tor: Don't kill James Coddington, Public Radio Tulsa, August 7, 2022; Chris Polansky, Execution near­ing, calls mount for Stitt to grant clemen­cy to death row inmate James Coddington, Tulsa Public Radio, August 23, 2022; Justin Jones, Guest col­umn: Why I believe James Coddington is deserv­ing of clemen­cy, The Oklahoman, August 22, 2022.
Read for­mer Oklahoma House Speaker Kris Steele's August 22, 2022 let­ter to Governor Kevin Stitt and the Archdiocese of Oklahoma City's August 18, 2022 press release, Archbishop Coakley's state­ment on the PPB clemen­cy rec­om­men­da­tion for James Coddington.
Recent Legislative Activity
Jun 02, 2023
Conservative Commentator Warns of Dangers of Non-Unanimous Death Sentences
Victims' Families
May 30, 2023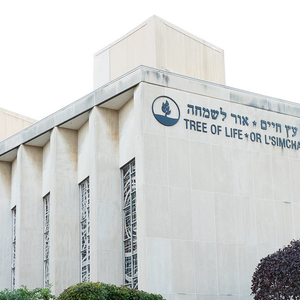 Victims' Families are Divided Over Death Penalty as Bowers Trial Begins