The Georgia Board of Pardons and Paroles has announced that it will issue a formal pardon this month for Lena Baker (pictured), the only woman executed in the state during the 20th century. The document, signed by all five of the current board members, will note that the parole board's 1945 decision to deny Baker clemency and allow her execution was "a grievous error, as this case called out for mercy." Baker, an African American, was executed for the murder of Ernest Knight, a white man who hired her . Baker was tried, convicted, and sentenced to die in one day by an all-white, all-male jury. Baker claimed she shot Knight in self-defense after he locked her in his gristmill and threatened her with a metal pipe. The pardon notes that Baker "could have been charged with voluntary manslaughter, rather than murder, for the death of E.B. Knight." The average sentence for voluntary manslaughter is 15 years in prison. Baker's picture and her last words are currently displayed near the retired electric chair at a museum at Georgia State Prison in Reidsville.
(Atlanta Journal-Constitution, August 16, 2005). See Race, Clemency and Women.
Innocence
Sep 20, 2023
Glynn Simmons Exonerated
48

Years After He Was Sentenced to Death in Oklahoma
Arbitrariness
Sep 13, 2023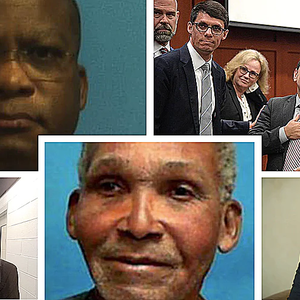 When Jurors Do Not Agree, Should a Death Sentence Be Imposed?