Clark County, Nevada, has more pending death penalty cases per capita than any other urban county in the country. According to a review by Nevada Attorneys for Criminal Justice (NACJ), Clark County (Las Vegas) currently has 80 trials in which prosecutors are seeking the death penalty. By comparison, Maricopa County in Arizona has the most pending death cases (130), but it has twice the population of Clark County. Los Angeles County, California, has 33 pending death penalty cases, with 5 times Clark's population. Recently, the cost of the death penalty has become a concern for state legislators. Assemblyman Tick Segerblom is promoting a legislative study on the costs of capital cases in Nevada. He said, "At this point it's a financial issue. David Roger is over budget, and yet he has 80 death penalty cases pending. Washoe County only has one. Why is he wasting our money pursuing the death penalty when there is no money and it's virtually impossible to actually put someone to death?" Other studies estimate that death penalty trials cost $1 million more than trials in which the prosecutors seek life without parole. "The cost of killing killers is killing us," said Paola Armeni, president of NACJ.
Armeni attributed the unusual caseload to Clark County District Attorney David Roger's use of the death penalty as a negotiating tool to secure life-without-parole plea bargains. Only about 2 or 3 death sentences are handed down each year. Chris Owens, assistant district attorney, credited the large number of pending cases to lengthy appeals and to judges who postpone trials. Nevada has not had an execution since 2006. It currently has about 77 inmates on death row.
(J. Morrison, "Death penalty numbers add up for district attorney, taxpayers," Las Vegas Review-Journal, April 26, 2011). See Arbitrariness and Cost.
Human Rights
May 24, 2023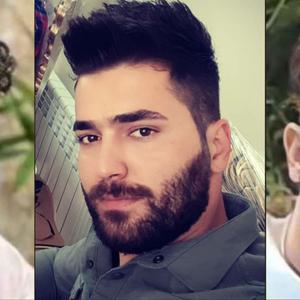 Iran Continues Aggressive Use of Death Penalty Despite International Condemnation