A record 110 persons aged 60 and older were on death rows across the United States at the end of 2003, a number that is nearly triple the 39 death row seniors counted nine years ago by the Bureau of Justice Statistics, according to an article in USA Today. In many states, elderly prisoners who are not on death row are housed in geriatric facilities within prisons or they are placed in "end of life" programs, but these programs are not offered to seniors facing the death penalty. The condemned status of death row prisoners requires that they are segregated from the general population and housed in individual cells within special facilities.

"'Dead man walking' is one thing. 'Dead man being pushed along to the execution chamber in a wheelchair' has a different feel," commented Jonathan Turley, a George Washington University law professor who has worked with older prisoners. He says that wardens do not relish the idea of executing those who are lame, deaf and infirmed. Though some seniors are on death row for crimes committed at an older age, many are there because capital appeals can stretch for decades.

LeRoy Nash (pictured) is an 89-year-old man on Arizona's death row and probably the oldest person on death row in the U.S. He suffers from heart disease, deafness and arthritis, conditions that usually keep him from taking advantage of the one hour of exercise time he is offered each day. Nash, who has been in prison for more than half of his 89 years, is appealing his death sentence in hopes of receiving a sentence of life without parole and returning to the general prison population. There, he could interact with others and participate in prison senior care programs. Nash's appeal has been before the U.S. District Court in Phoenix for four years without a ruling. His attorney, Thomas Phalen, observes, "The judges can read the files; they know when they're dealing with an old prisoner. It's hard not to conclude that they're hoping that natural causes will take an uncomfortable decision out of their hands."

(USA Today, February 10, 2005). See Death Row.


Human Rights
May 24, 2023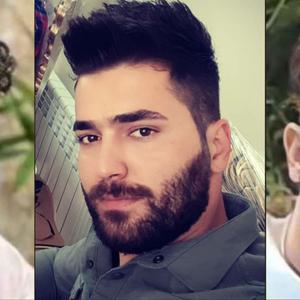 Iran Continues Aggressive Use of Death Penalty Despite International Condemnation