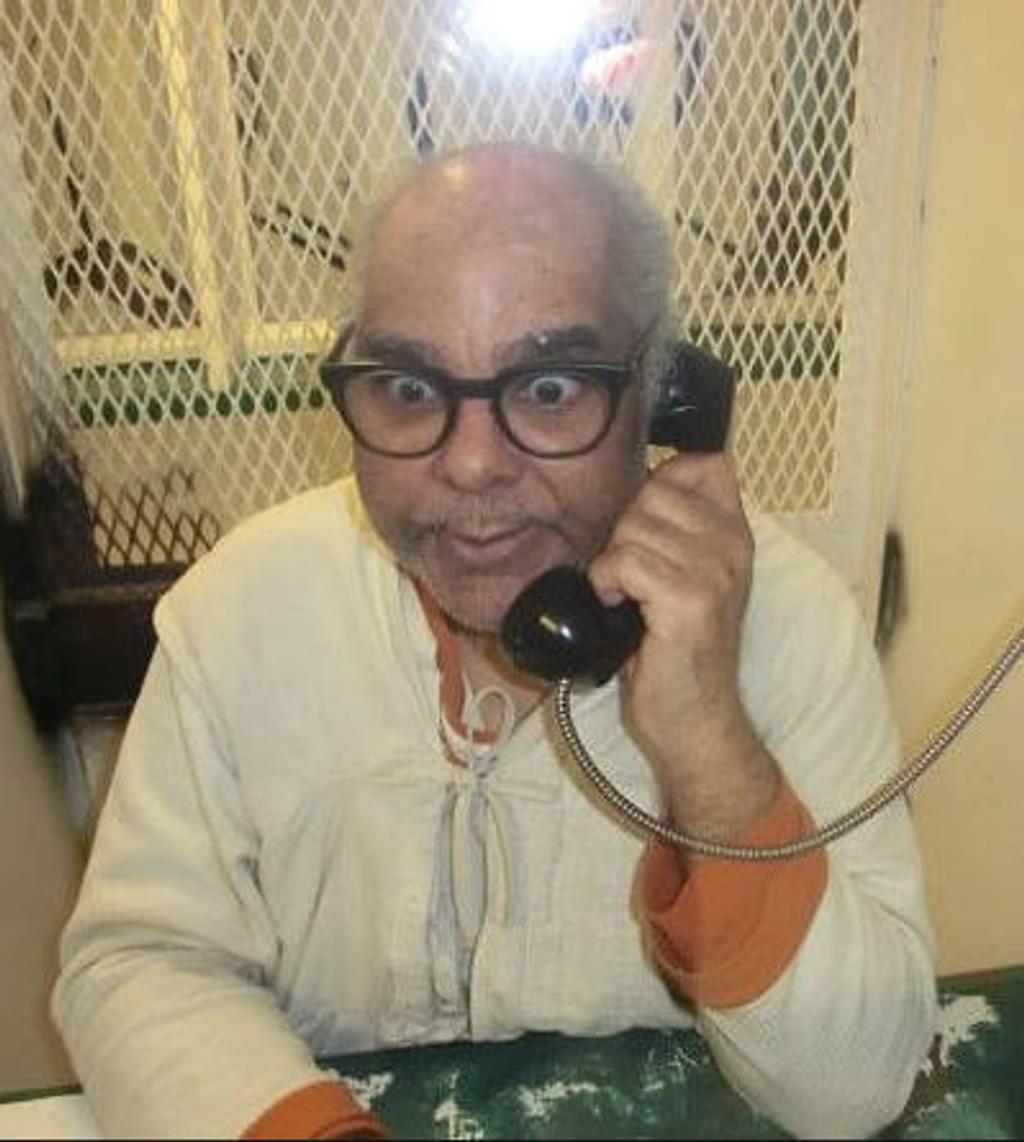 The Harris County District Attorney's office has asked the Texas Court of Criminal Appeals to overturn the death sentence imposed on Raymond Riles (pictured), the nation's longest-serving death-row prisoner.
Riles, who has a significant history of mental illness that prosecutors and defense lawyers alike have long agreed make him incompetent to be executed, was convicted and sentenced to death 45 years ago, on February 4, 1976. When Charles Foster, who was sentenced to death in Florida in 1975, died on December 30, 2020, Riles gained the notoriety of having been on death row longer than any other living prisoner in the United States.
Riles' mental illness was already well-documented at the time of his trial but was deemed insufficient for him to be found not guilty by reason of insanity. A judge stated that he had committed about a half dozen members of Riles' family to mental health facilities over the years before Riles' trial. The trial was marked by several outbursts, including Riles tearing off a door jamb, jumping on the defense table, and attacking the judge. Mental health experts who have examined him have said is delusional and "grossly psychotic." In 1985, he attempted suicide by setting himself on fire. He came within two hours of execution in 1986 before a stay was granted to assess his mental competency.
At the time of Riles' trial, however, the Harris County District Attorney now says, his jury did not have a mechanism to properly consider evidence that could have spared his life. In an extraordinary brief filed February 1, 2021 in the Texas Court of Criminal Appeals, District Attorney Kim Ogg joined Riles' defense lawyers in asking the court to grant Riles a new sentencing hearing. "Death penalty law has evolved and now requires jurors to be able to meaningfully consider and weigh mitigation evidence about an offender such as childhood abuse and trauma," Ogg said. "In 1976, Riles' capital murder jury was not given this opportunity."
In 1989, in Penry v. Lynaugh, the U.S. Supreme Court ruled that the Texas sentencing statute — which limited the jury's consideration of evidence in the sentencing phase to considering whether the defendant committed the murder intentionally and without provocation and whether he posed a future danger to society —unconstitutionally prevented the jury from giving mitigating effect to evidence such as a defendant's upbringing and mental health. Riles' lawyers have told the court that such evidence in his case includes "serious mental illness since childhood." In the brief filed by the District Attorney's office, Ogg agreed that Riles' death sentence should be overturned because his jury was never instructed that it must give mitigating effect to his history of mental illness. The District Attorney's brief also pointed to a previous 1980s case in which the court had recently reached that same conclusion.
Riles' case highlights an unusual phenomenon in death-penalty law. Although Riles has been found incompetent to be executed, that ruling does not affect the legality of his death sentence. "If someone is deemed incompetent that should be the end of it, we should move them off [death] row," said Amanda Marzullo, a death penalty lawyer and former director of the nonprofit legal group Texas Defender Service. "And sometimes that happens, but it's the exception not the rule." Instead, prisoners like Riles end up in limbo: they remain on death row, but can only be executed if their mental health is restored to the point that they understand their punishment and the reason for it. Richard Burr, the lawyer who defended Florida prisoner Alvin Ford in the case that created the standard for incompetence to be executed, described the challenge this presents for defense attorneys. "You realize that it's cruel to have your client living there untreated, but also cruel to have them treated and restored to competence and possibly be executed," he said.
"For many decades, there have been men marooned in prisons, mainly throughout the South, with death sentences that both sides know, under some sort of détente, will never be carried out," said Joseph Perkovich, a lawyer who has represented prisoners with mental illnesses in at least five states. "There's just no real legal mechanism to reassess what should be done with those people," said Thea Posel, one of Riles' attorneys. "Our system just isn't structured for that."
Ogg's filing may finally resolve that situation in Riles' case. "These cases are heartbreaking because the process takes so long," Ogg said. "It just prolongs justice and healing for the families of the dead." If the court grants Riles' request for a new hearing, Ogg will have to determine whether to continue seeking the death penalty and, if she does, a jury will have the opportunity to consider his long history of mental illness. "Mr. Riles' mental illness is one of the 'diverse frailties of humankind' that a jury must be permitted to weigh when deciding whether to impose the ultimate punishment," lawyer Jim Marcus, of the University of Texas at Austin School of Law, said.
Sources
Keri Blakinger and Maurice Chammah, He's Too Mentally Ill to Execute. Why Is He Still on Death Row After 45 Years?, The Marshall Project, February 4, 2021; Nicole Hensley, Texas' longest-serv­ing death row inmate could get new shot at fair pun­ish­ment, Houston Chronicle, February 1, 2021; Longest-serv­ing death row inmate should get new pun­ish­ment hear­ing, said Harris Co. DA, KTRT-TV, Houston, February 1, 2021; Michael Graczyk, Late Appeal Spares Texas Inmate From Death Chamber, Associated Press, September 17, 1986.
Photo cred­it: Texas Department of Criminal Justice
Time on Death Row
Nov 22, 2023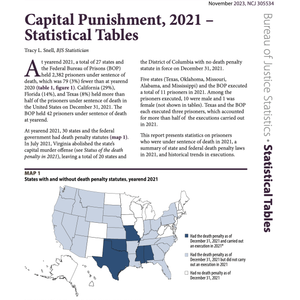 NEW

RESOURCE

: Bureau of Justice Statistics Reports

2021

Showed

21

st Consecutive Year of Death Row Population Decline