Despite assistance from the county-supported statewide Capital Crimes Defense Fund, local officials in several Idaho counties are troubled by the economic burden of prosecuting death penalty cases. They are also concerned about a recent federal appellate court ruling that could overturn all existing state death sentences because Idaho's sentencing procedures were deemed unconstitutional.
Cassia County Commissioner Paul Christensen said that in addition to the millions of dollars spent to secure death penalty sentences, it will cost the county an estimated $200,000 each to pursue reimposition of the death penalty in those cases affected by the federal ruling. He said that it costs Idaho taxpayers about $1 million to imprison somebody for life, but a death penalty case may cost five times that.
"I think people need to realize the impact it has on our state taxpayers," said Christensen. Lemhi County Commissioner Robert Cope reported that his county of 7,700 residents could not afford to prosecute a death penalty case even with financial help from the state, and in 1990, Lewis County had to borrow money to pursue a capital conviction.
Sources
Idaho Statesman, September 19, 2003. See Costs.
Innocence
Sep 20, 2023
Glynn Simmons Exonerated
48

Years After He Was Sentenced to Death in Oklahoma
Arbitrariness
Sep 13, 2023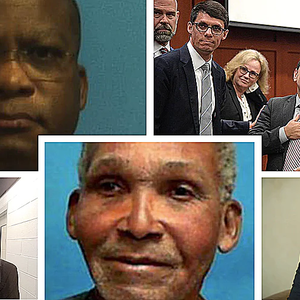 When Jurors Do Not Agree, Should a Death Sentence Be Imposed?